EU greenhouse gas emissions have increased 3% compared to the same period last year, a new study has found.
According to new data compiled by Eurostat, the EU's statistics office, the bloc emitted a total of 905 million tonnes of CO2-equivalent in the second quarter of this year, compared to 880 million tonnes of CO2-equivalent over the same period last year.
According to Eurostat, the increase in emissions "is largely related to the effect of the economic rebound... following the sharp decrease in activity due to the Covid-19 crisis".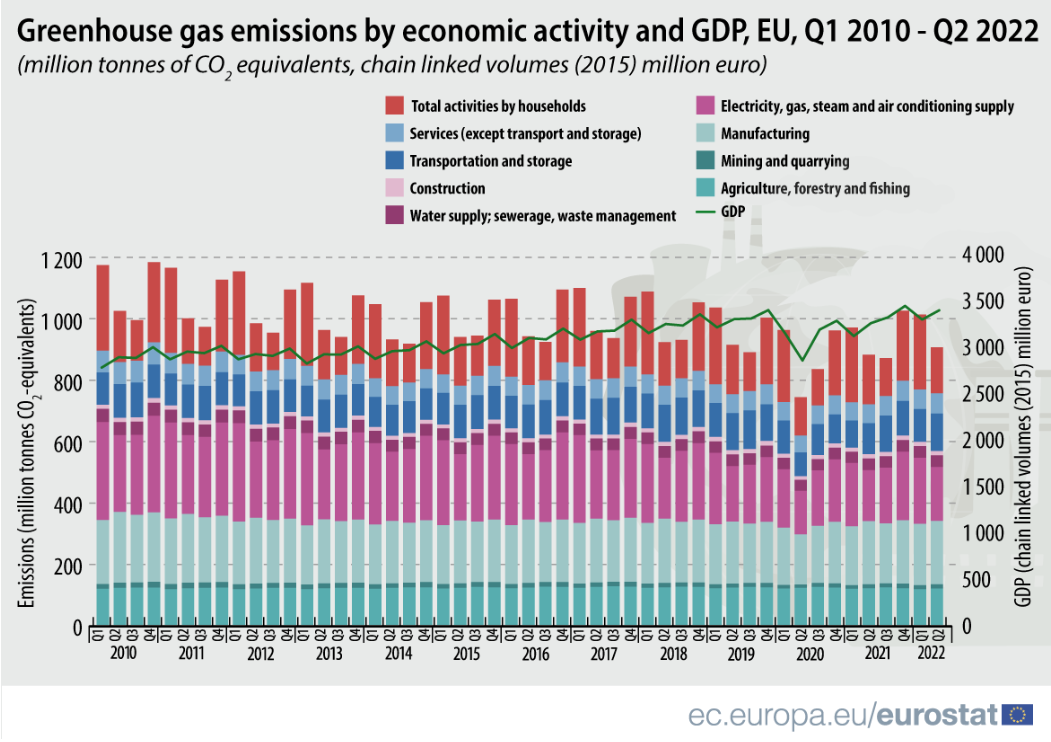 The study also found that the economic sector responsible for emitting the greatest amount of greenhouse gases within the bloc was manufacturing (23%), followed by electricity and gas supply (19%), households (17%), transportation and storage (14%), and agriculture (13%). Of these sectors, only households and agriculture decreased their emissions relative to the same period in 2021.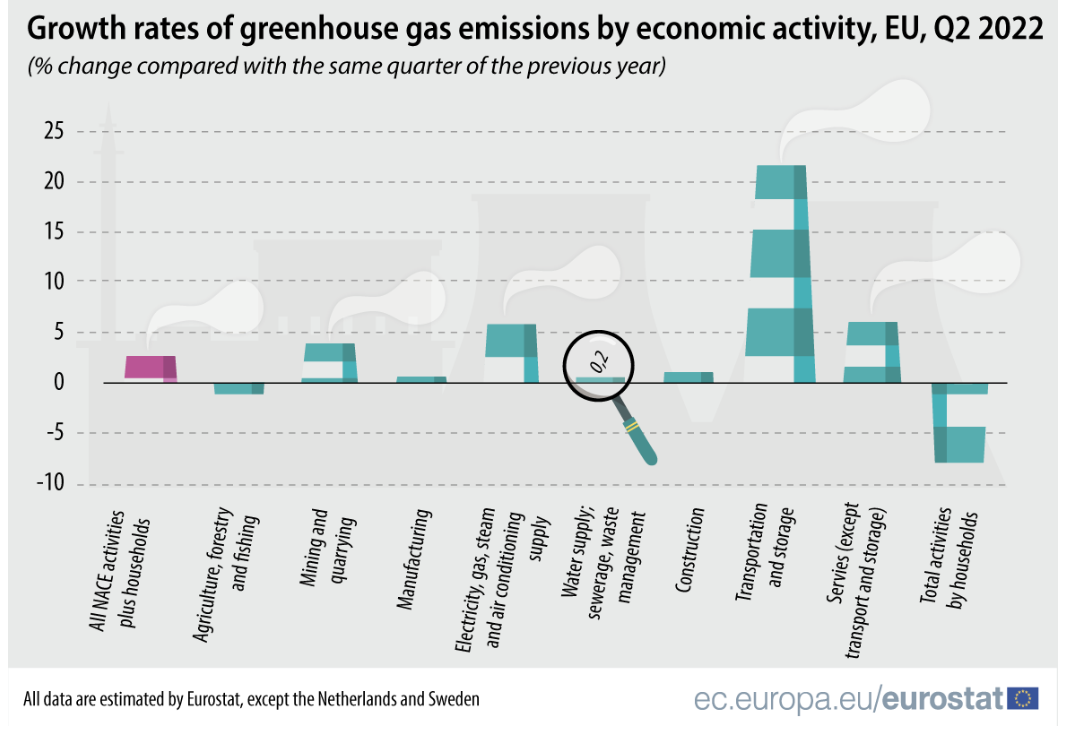 The data is likely dismay environmental and activist groups, many of whom have been arguing for years that Europe needs to radically — and rapidly — cut its emissions in order to meet its obligations under the Paris Climate Accords and, more generally, avert an increase in temperatures that would have catastrophic consequences for many countries in the developing world.
The study also comes at a time when Europe, in contrast to almost the entire rest of the world, has increased its consumption of coal — one of the dirtiest of all fossil fuels — as a means of coping with the energy crisis precipitated by Russia's invasion of Ukraine in February this year.