Following Morocco's 2-0 World Cup win against Belgium, fans took to the streets of Brussels to celebrate but were met by riot police who had been on standby, resulting in an outbreak of violence in the capital. In the wake of the unrest, the Moroccan community has condemned the rioting.
As the final whistle blew at around 16:00 on Sunday, Belgium's Red Devils were left stunned at the manner in which they lost 2-0 against Morocco in their second group match in the 2022 World Cup.
However, instead of an inquest into Belgium's defeat or an appraisal of the Moroccan coach's game plan when picking up this morning's papers, the news has been dominated by the scenes in the Belgian capital after the match.
As fans of the Moroccan national team took to the city centre's streets to celebrate the victory, they were met with riot police, who had already been in place before a ball was even kicked.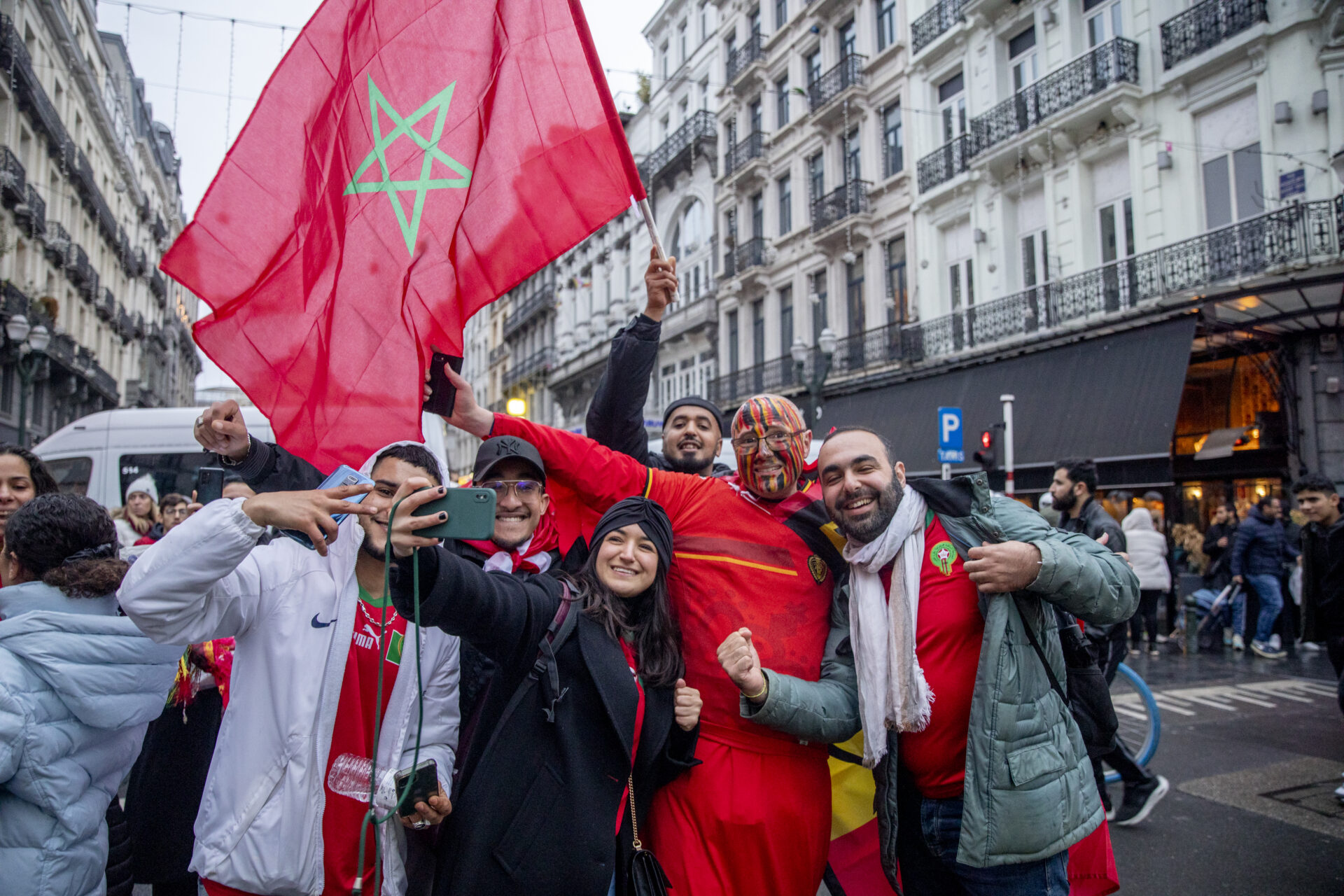 A 24-year-old fan present told the Flemish outlet De Standaard that "we wanted to party but were not allowed to. The police wanted to stop us which created tensions." This resulted in confrontations between dozens of 'rioters' and officers. Faced with projectiles being thrown towards them, the police deployed water cannons and tear gas.
Once the atmosphere had calmed down, footage emerged of fans cleaning up the streets that had been vandalised in the aftermath of the match, with the city centre's elderly coming out of their homes to put out burning trash and clearing the way for passers-by.
Translation of tweet: "Some kids may have broken stuff and set fire to bins but this is also what Belgium looks like! (To clean up after those who have wreaked havoc)."
Furthermore, members of the Moroccan community have strongly condemned the incidents on Sunday, while also criticising the racial stigmatisation Morocco fans have faced in the aftermath, as often happens according to human rights expert and political activist Yassine Boubout.
When 'violent' acts are committed by people of migrant background, their community as a whole feels compelled to condemn their actions, Boubout explained in a tweet on Monday. "It is ridiculous that people have to answer for a small percentage of a population."
Furthermore, he explained that "it's not like the hooligans at Antwerp or Club Brugge matches represent all fans either" referencing the latter's racist chanting.
Related News
In response to yesterday's incidents, the Federal Interior Minister Annelies Verlinden (CD&V) gave her own opinion on Flemish radio programme De Ochtend and stated that they "had nothing to do with football."
In any case, the Federal Government will once again have to tackle football-related hooliganism head on, having already drafted two laws on these issues during the year.