Europeans are finding it increasingly difficult to make ends meet, according to new data published by Eurostat, the statistical office of the European Union.
The study highlighted Bulgaria as the EU Member State in which the greatest proportion of citizens struggle to pay their bills (39.8%) while Finland has the highest level of financial stability with only 11.0% reporting difficulties.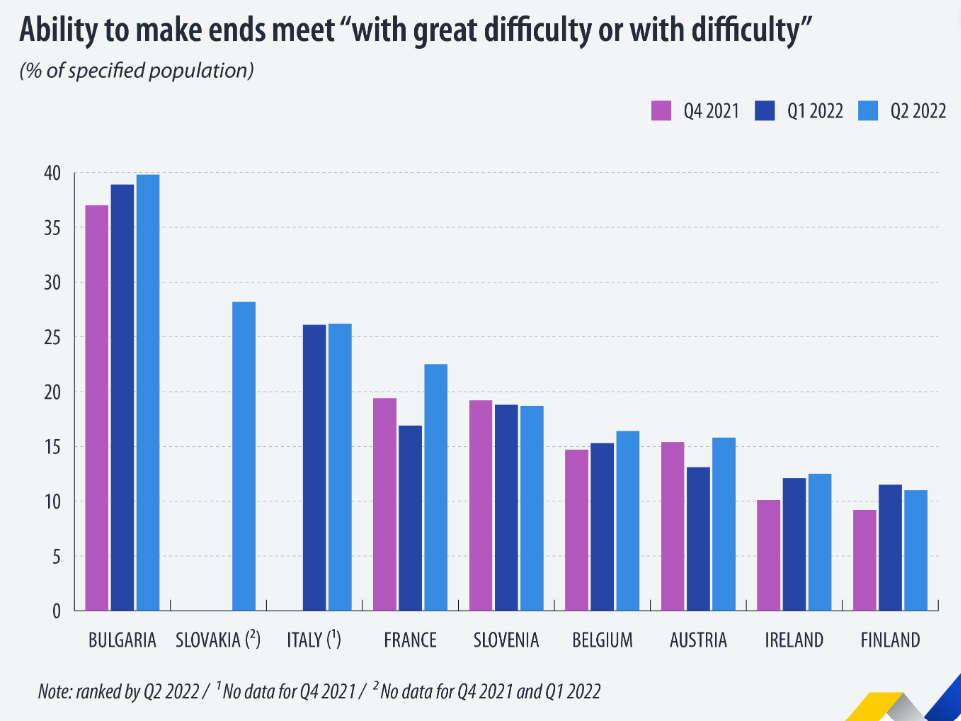 The study also found that, in four out of the eleven countries surveyed, more than one in five residents face financial hardship. Perhaps surprisingly, Belgium's neighbour and G7 nation France featured on the list alongside Bulgaria, Slovakia, and Italy (also a G7 economy).
The report noted that all countries except for Slovenia and Finland reported more acute household precariousness in the second quarter of this year (i.e. from April through June) than the first quarter (i.e. from January through March). The greatest increases in difficulties were recorded in France (5.6%) and Austria (2.6%).
In Belgium, 16% of the population is struggling – an almost 1% increase compared to the previous quarter.
Belgians' financial situation is also highly likely to severely worsen in the months ahead: the country's inflation rate is higher (and increasing faster) than the EU average, while the Federal Government is facing unprecedented borrowing costs owing to concerns over the size of its budget deficit.