The world's largest brewer, Belgian-American AB InBev, is looking to enter the food industry with non-animal proteins made by a similar process to the yeast fermentation used for beer.
AB InBev's global innovation centre Gitec is working on its latest innovation: BioBrew, in which non-animal proteins for the food industry are cultivated in tanks, reported De Standaard. Eventually, the proteins could be produced on a scale to replace those of animals, thereby reducing the deforestation, methane, and waste that rearing animals produces.
It sounds surprising that a beer brewer is also looking into that, but to AB InBev it makes sense: "As a brewer, we specialise in yeast. Yeast converts the 'beer wort' into beer," explained AB InBev CEO Michel Doukeris. Now, the small, single-celled organisms essential for making beer or bread can be put to another use.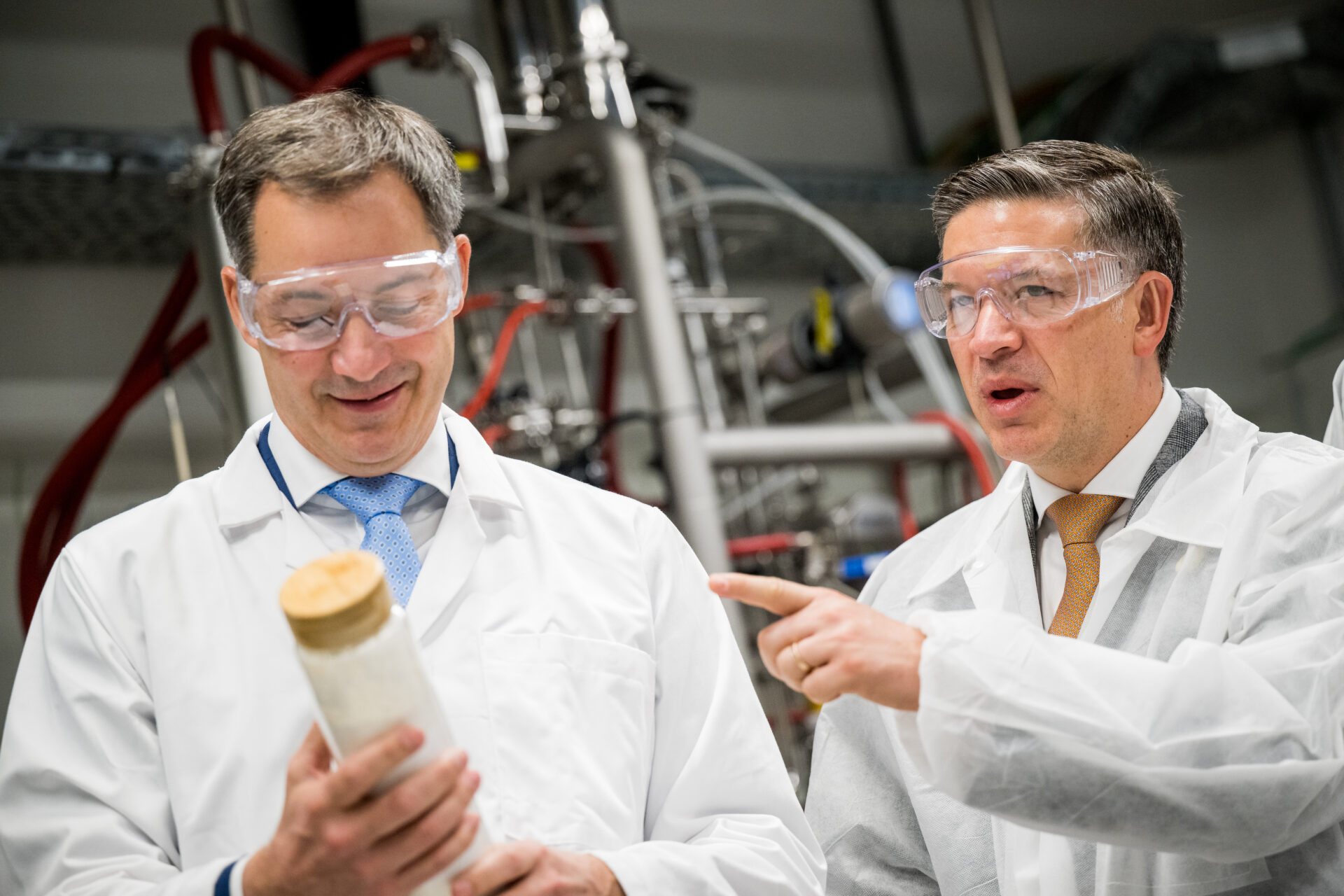 Prime Minister Alexander De Croo visited the facility and was shown a tube holding the equivalent protein of about 5,000 eggs. Doukeris explained that although small biotech companies are developing such proteins most lack the space to scale up the process.
AB InBev hopes to team up with a partner for an initial protein pilot plant in Germany after which it will build separate, large production units. The company stated that research centres in Flanders such as the Flemish Institute of Biotechnology (VIB) and FlandersFood have been instrumental in developing this technology.
Related News
The brewing giant is also working on more sustainable packaging in the Gitec centre. It hopes this will allow it to reduce the weight of its bottles from 190 grams to 150 and cans from 10 to 8.5 grams.