Despite significantly reducing the import of pipeline natural gas and oil, the EU continues to import large amounts of Russian liquid natural gas (LNG), according to a recent analysis published by European think tank Bruegel.
At the same time, the US is profiting from a surge in demand for trans-Atlantic LNG shipments. The European Union imported a record amount of LNG last year, including over 9 million tonnes in December and 95 million tonnes throughout 2022. Since the start of Russia's invasion of Ukraine, the import of LNG from the US has risen by around 60%. At the same time, imports from Africa and the Middle East also rose by around 50%.
Nevertheless, the import of Russian LNG has remained mostly stable. Between January and September 2022, EU countries imported 16.5 billion cubic metres (bcm) of Russian LNG last year, up from 11.3 bcm in 2021. Unlike pipeline oil, there is currently no European embargo on deliveries of Russian LNG. In recent years, Russia has invested heavily in gas liquefaction infrastructure, mostly aimed at deliveries to Asia.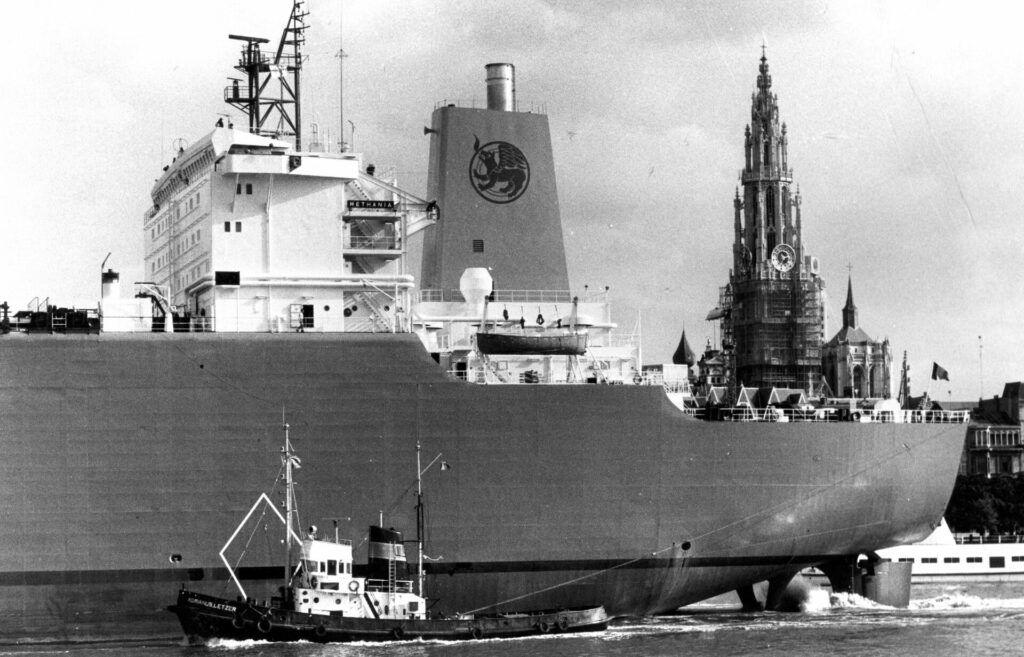 Belgium is home to a major LNG terminal in the port of Zeebrugge. Ships loaded with LNG arrive at this terminal where LNG is converted to gas and fed into the European gas transmission system. In 2021, around 20% of gas consumption in Europe came from LNG. By the end of 2022, this has risen to 35%.
To the annoyance of Ukrainian activists in Belgium and other LNG-importing countries, many Russian ships entered these ports to unload their fuel supplies. The sale of natural resources is one of the biggest sources of revenue for the Russian state and this money ultimately finds its way into the coffers of the Russian army.
Scramble for gas
The sudden surge in demand for LNG has turned the global market on its head. Asia, once the largest customer for LNG deliveries, was supplanted in just one year by the EU. This has angered many poorer countries in Asia, who were suddenly unable to compete for LNG prices. Pakistan experienced a huge shortage of gas and historically high prices.
This competition for LNG is a sign of things to come. While Europe has weathered the winter this year, filling its underground storage facilities with large volumes of natural gas, next year it will be unable to rely on pipeline gas deliveries from Russia since the Nord Stream pipeline was sabotaged and other pipelines turned off. As a result, Europe will have to look elsewhere for LNG, though this is likely to be more costly.
Related News
Russian LNG still remains an important part of Europe's energy mix. With Europe cutting Russian oil imports, Russian LNG (supplied by Novatek) is an affordable alternative. Shipments of Russian LNG from January to September 2022 amounted to 1.2 million tonnes, or $1-2 billion. The EU largely turns a blind eye to the import of Russian LNG due to its strategic proximity and relatively low cost.
Already following Russia's invasion, many European countries have completely cut their import of Russian energy. For instance, Cyprus and the UK now have next to no reliance on Russia. Belgium, for its part, is largely independent of Russian energy.
Under the EU's "REPowerEU" plan, Europe intends to further diversify the bloc's gas supply. Norway, Europe's second-largest gas producer after Russia, will be boosted as a key export nation. By 2027, it is hoped that Norwegian LNG exports will increase significantly in a bid to completely rid the EU of Russian energy dependence.