Sanctions on the export of Russian natural resources, notably oil, are set to have a massive impact on the Russian economy. Citing a former Moscow central bank official, Politico reports that Russian oil and gas revenues will likely drop by roughly one-third in 2023.
Oil and gas export revenues accounted for 45% of the Russian government's budget last year. Despite attempts to sanction Russian energy exports and wean European nations off their reliance on Russian energy infrastructure, the Kremlin coffers came out of 2022 largely unscathed.
Pipeline gas supplies, LNG deliveries, and increased sales of gas to China mean that Russia still earns considerable revenue from the sale of natural resources. The high price of energy meant that Russia raked in €155 billion from oil and gas in 2022 – 30% more than the previous year.
A blow to Russia's war machine?
While Russia may have weathered the storm last year, experts predict that Russia will feel the brunt of sanctions in 2023. On Tuesday, Russian Finance Minister Anton Siluanov said that Russia ran a budget deficit of 2.3% of GDP last year. Before the start of its invasion of Ukraine, Russia ran a comfortable surplus.
In the Kremlin's December budget, Russian officials predicted that gas and oil revenues would drop by 23% in 2023. Speaking with Politico, Alexandra Prokopenko, former Moscow central bank official and analyst, said that the official government projections were "very optimistic." According to her own estimates, revenues from Russia's precious energy exports should drop by close to a third.
As oil and gas revenues drop, the needs of Russia's military continue to grow. Traditionally, the value of Russian crude oil exports to the European Union has correlated with the levels of Russian military spending.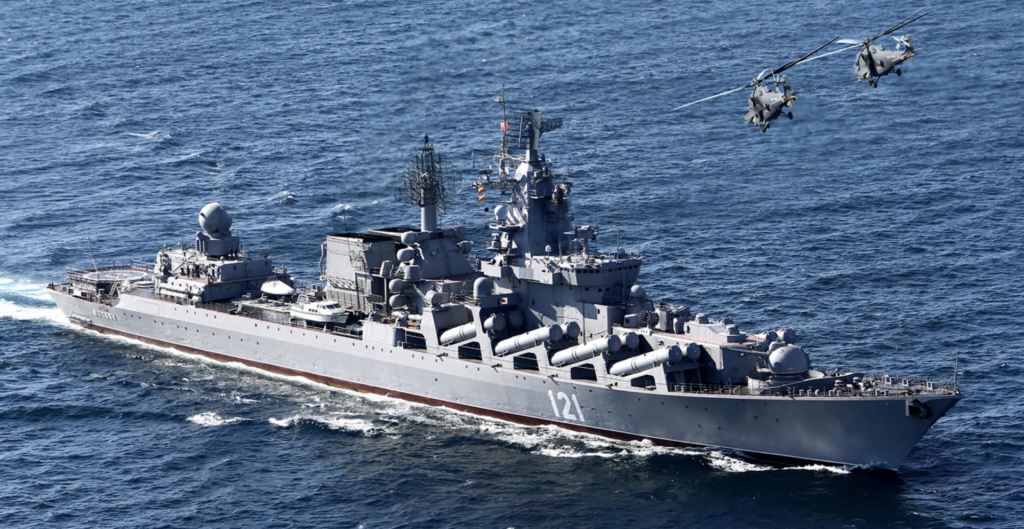 Now, as Russia mobilises over 200,000 men to fight in Ukraine, revenues from energy have dropped to all-time lows. In 2022, the Russian military budget was estimated at 4.7 trillion rubles (€70 billion) or higher. This year, this is set to rise to €78 billion. Naturally, this will have a significant impact on the financial resources available to the Kremlin.
"It's pretty clear that this year will be quite tough for the Russian budget. Russia lost its premium EU market, both for oil and for gas," Prokopenko said.
Energy cash flow runs dry
Natural gas exports once made up to 15% of government revenues last year, but with the Nord Stream 2 pipeline destroyed and flows of gas dropping sharply, this is no longer a profitable cash cow for Putin's Russia. Russian state-owned gas monopoly Gazprom announced last week that natural gas exports had plummeted by 46% last year.
The EU's ban on seaborne Russian crude, which first began on 5 December, is the hardest blow to the Russian economy. An upcoming blanket ban on Russian oil products, scheduled for 5 February, is expected to only increase pressure on the Russian economy.
Russia has promised to cut the supply of oil to nations that respect the G7's price cap of $60 per barrel by 1 February. However, experts predict that these threats are needless due to Russia's limited oil shipping capacity and reliance on Western tankers. Even nations that don't participate in the price cap are using the $60 price cap to negotiate massive discounts on the price of gas.
Selling out the future
Russia's war against Ukraine has caused many unforeseen consequences for the Kremlin. Notably, Russia's energy war against Europe has caused some of the highest levels of inflation for decades across Europe.
In response to rising prices, European central banks have committed to massive rate increases in a bid to bring inflation under control. These monetary measures will ultimately slow the European economy, even potentially bringing about a new, albeit brief, recession. But slow and weakened economies consume less energy, perpetuating the decline of Russia's energy revenue.
Related News
The Kremlin has assured that rising costs and the growing trade burden will not alter its war strategy, but these factors are already reflected in government growth forecasts for this year. Russia's economy is expected to contract 2.7% in 2022 and it expects to withdraw $29 billion from its sovereign wealth fund, which may run dry by 2025.
In a comment to Politico, Janis Kluge, senior associate at the German Institute for International and Security Affairs, concluded that Russia is "selling out the future to finance the war."