The Qatargate revelations triggered a flurry of indignation and led many to question the integrity of the EU architecture. The episode has been disappointing on a number of fronts, from the fact that the European Parliament is the only directly elected institution and should be more accountable, to the apparent lack of checks and balances, to the outright audacity of those involved.
The literal bags of money that were involved are almost too true to the caricature of corruption to be believed – surely it can't be that blatant we might ask. Remarkably this time it was. But it isn't always so easy to spot the back-room meetings and potential conflicts of interest, not least when lobbying is an accepted and even bona fide part of the EU organisation.
Whilst this might normally have been presented as a benign way of promoting industries or social movements that are affected by the long arm of EU legislation, it is a statement of fact that does little to restore the public's reeling faith in the system. And though there are certainly lobbies that would be widely accepted as serving an important function for a just cause, there are others that impede progress and even open the door to regulation that will be detrimental to communities and the environment.
In conversation with The Brussels Times, the anti-corruption organisation Transparency International told of a culture of impunity in which lawmakers exchange with often powerful corporate leaders in meetings that have little oversight, if they are declared at all. Moreover, some MEPs even receive payment for "side jobs" to supplement their already substantial official salaries. Talented as our elected representatives might be, we can assume that they might have other attributes that land them these lucrative deals.
Unfortunately, there seems little hope for a swift culture change to bring an end to the whole business. For starters, there are too many who have a hand in it: Brussels is home to some 48,000 professionals whose job is to influence decision-makers. And trying to impose an ethical framework on officials of such diverging views seems bound for failure. So how long until the next affair?
Let @Orlando_tbt know.
Belgium in Brief is a free daily roundup of the top stories to get you through your coffee break conversations. To receive it straight to your inbox every day, sign up below:
The European Union's decision to allow travellers to use their smartphones on flights was welcomed with joy by many. But it has also raised some questions about the effect this may have on safety. Read more.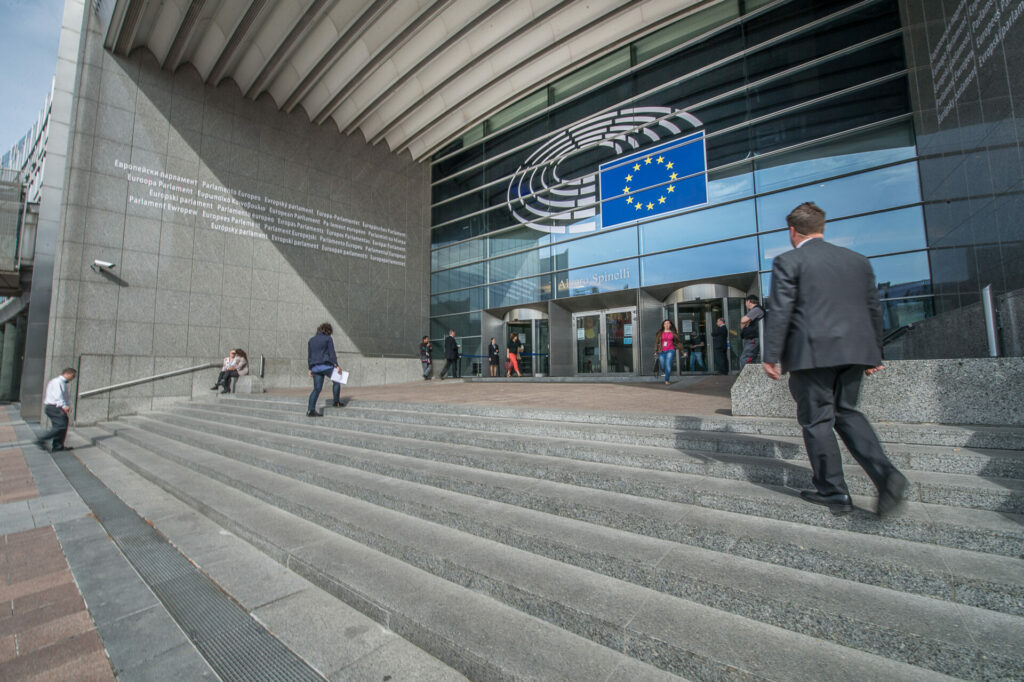 Qatargate has rocked the credibility of EU institutions and exposed how lawmakers are vulnerable to corruption. To avoid a complete loss of public faith, the European Parliament (EP) urgently needs to reform ahead of the 2024 elections, Raphaël Kergueno, Policy Officer at Transparency International, told The Brussels Times. Read more.
New Belgian homeowners are spending a growing proportion of their income on mortgage payments, exacerbating citizens' financial pain at a time when soaring inflation and high energy costs are already causing devastating damage to the Belgian economy. Read more.
In its current form, Place Marguerite Duras in the city centre appears green and peaceful, but people rarely linger. Now, long-stalled plans to make it more inviting are now finally being put into action. Read more.
On Thursday evening, an apartment on Praaglaan, in Antwerp, was struck by an explosives attack. The police have confirmed that no one has been injured, but an investigation is currently underway to determine whether the incident is related to the city's ongoing "drug war." Read more.
This weekend will be the last chance to enjoy several eye-opening and engaging performances of dance and theatre. Looking for something more active? Head over to LaVallée for a unique dancing experience. Read more.
On 19 January 1927, a carriage pulled by four black horses passed through the gates of Bochout Castle. It carried the coffin of Princess Charlotte of Belgium, formerly Empress of Mexico. 'One the most tragic lives in the history of royalty came to a close at 7 am,' the New York Times wrote at the time. Read more.