As everybody knows, Belgium is internationally renowned for its frites, or "French" fries. But no crispy snack is complete without an accompanying sauce and a trip to any frituur worth its salt will present punters with an array of condiments to choose from.
Which leads to the question: which sauce do Belgians like best? Is there a connaisseur's choice or is it simply a matter of personal taste? Surprisingly, solid data on this burning question is not readily available. More often the subject sparks controversy than consensus.
According to a recent study by Takeaway.com, mayonnaise was found to be (by far) the preferred condiment among Belgians, with 52% of respondents naming it their first choice. Carbonnade sauce (21%), otherwise known as stoofvleessaus (a sauce derived from one of Belgium's most iconic dishes) was a distant second.
Andalouse sauce (20%) – a spicy fusion of mayonnaise and ketchup which is also popular in France – came a close third; tartar sauce (19%) and ketchup (17%) rounded out the top five.
Intriguingly, the study noted huge regional discrepancies within Belgium. It found that 27% of Flanders residents order carbonnade sauce: almost seven times more than in Wallonia (4%). Andalouse sauce – beloved in Wallonia (37%) – was second in popularity only to mayonnaise.
The study found that just 3% of Belgians eat their fries without sauce.
Different studies, different results
Yet the aforementioned study is far from conclusive and others tell a different tale. One poll conducted by Belgian frites producer Belviva and picked up by La Dernière Heure found that 55% of Belgians prefer mayonnaise – not far off the findings reported by Takeaway.com. Also similar was that Belviva found andalouse to be the third most popular sauce in Belgium.
But this is where the likeness ends: unlike the Takeaway.com study, Belviva reported that ketchup (rather than carbonnade) was Belgium's second-most popular sauce.
Other more informal studies have provided similarly ambiguous results. An Instagram poll reported on by Metro found mayonnaise to be most popular only in Flanders; in Wallonia, andalouse sauce was found to be number one.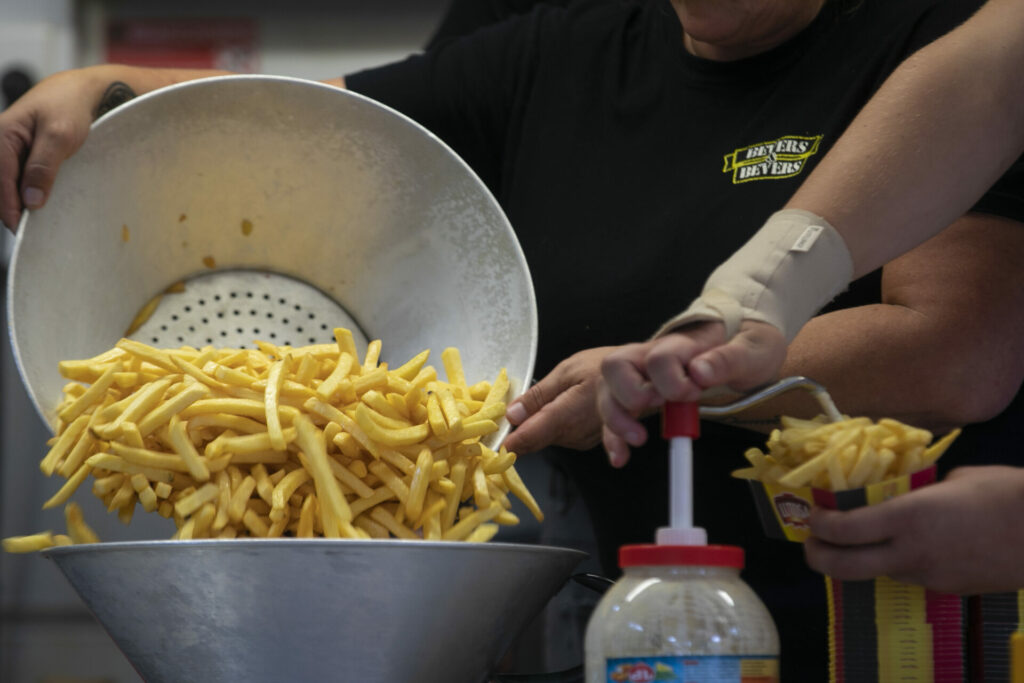 The survey didn't even rank andalouse among the top three most popular sauces in Flanders – carbonnade and joppiesaus (a mild, curried mayonnaise originally from the Netherlands) were second and third, respectively.
An online poll conducted by l'Extra Frites, a restaurant in Tournai near the French border, again confirmed mayonnaise to be Belgians' favourite sauce. But though the milky white condiment came out on top, it wasn't neary as popular as in the other studies. Extra Frites was sure that andalouse sauce is a solid runner-up with 18.7%. But an unlikely third place was samurai sauce – a spicier version of andalouse.
Related News
The ancient Chinese philosopher Confucius once wrote: "Real knowledge is to know the extent of one's ignorance." And on this count, we must admit that despite our best efforts, we're still not sure what the best sauce is in Belgium. Our best advice? If in doubt, choose mayonnaise.