As everyone in Belgium knows, a foreign language is far more than a set of words to get by in a different place. It weaves itself into the fabric of tradition and contains historical clues that explain customs that might first seem bizarre. It's one reason that Esperanto has failed to assert itself as the dominant mode of communication – the artificial language lacks the depth of variation that comes with constant and years-long use.
But besides the utility of knowing the local language away from home, there is an innate thrill in peculiarity, when a system otherwise formulaic and logical defies the normal bounds that unlock another mode of communication. Nothing does this more than an idiom – those turns of phrase that are rooted in specific areas or even "belong" to particular social or age groups.
The joy of an idiom is its nonsense – you might spend years reaching a practical level through the diligent study of conjugations, tenses, and modes. But all that goes out the window when time-old expressions are thrown into the mix of daily chit-chat. These linguistic anomalies can't be explained by normal language rules.
Yet dropping one into conversation can give the impression that you're a real master of a foreign language. It tells the native speaker that you've grasped the basics and have an appreciation for the quirks that make their mother tongue unique. There's a catch though: knowing when to apply one of these sayings requires an intimate sensitivity for context. They serve as a sort of litmus test for proficiency and the slightest imperfection flags you as a novice.
All the same, the error is rarely grave and the effort is almost always appreciated. In most cases, these expressions will raise a smile, perhaps provoke a little chuckle. If you can do that you're well on the way to endearing yourself to a foreigner. So see here for some of Belgium's strangest expressions, to be used at your discretion.
What's your favourite? Let @Orlando_tbt know.
Belgium in Brief is a free daily roundup of the top stories to get you through your coffee break conversations. To receive it straight to your inbox every day, sign up below:
Belgium's asylum reception policy has long proven to be unfit for purpose, with thousands of refugees sleeping rough, deprived of the shelter they are entitled to. The State has been convicted on numerous counts of mismanagement and issued penalty fines, though this has so far failed to turn the situation around. Read more.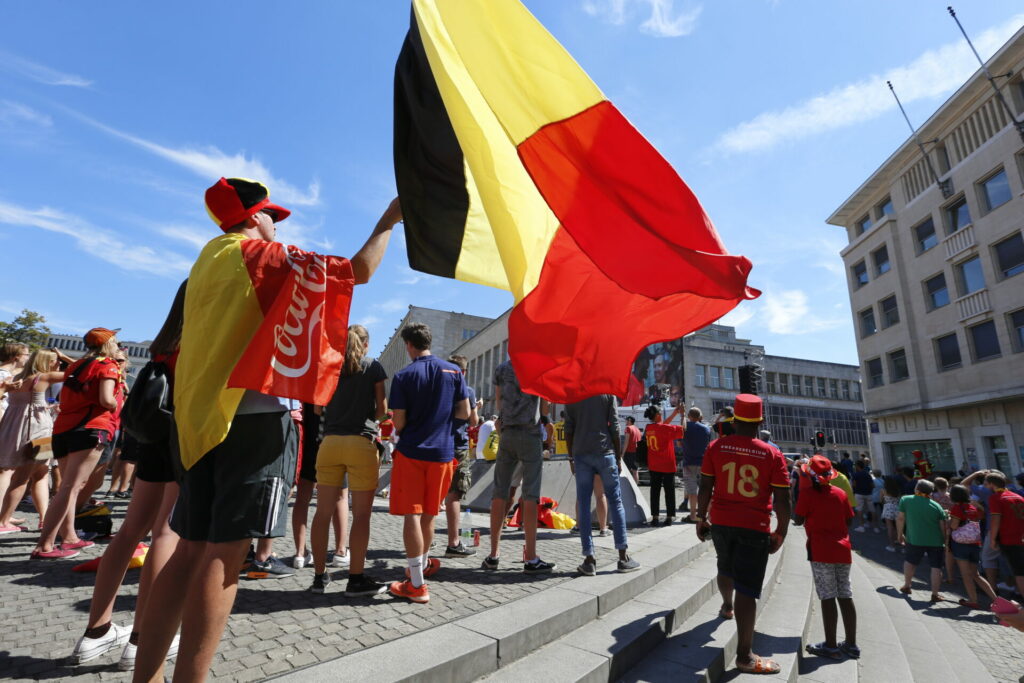 It is a truth universally acknowledged that in order to truly master a language you must not only master its vocabulary, grammar, and accent — you must also master its idioms. Read more.
Belgium's biggest ever judicial and police action took place two years ago today – a coordinated mass mobilisation that targeted all echelons of the drug mafias operating in the country. This has subsequently led to nearly 3,000 suspects being identified and hundreds of legal proceedings. Read more.
A mysterious, serial saddle thief has been separating horse stables in Flanders from their most expensive saddles. Dozens of saddles have already been stolen this year, amounting to over €100,000. A quality saddle easily costs around €5,000 euros. Read more.
Delhaize stores are reported to remain closed until next Tuesday in Belgium. Employees will continue strike actions in response to the company's decision to franchise 128 company-owned shops. Read more.
Senior Greek officials refused to meet a delegation of MEPs from the Civil Liberties Committee (LIBE) during a mission to Athens on 6–8 March 2023. As the mission ended on Wednesday, MEPs stated their concern about threats to the rule of law in Greece. Read more.
On this day, 9 March 1904, Paul Costermans, the Vice Governor-General of Congo Free State (now the Democratic Republic of the Congo), which at the time was the private property of Belgian King Leopold II, died by suicide after being accused of participating in the atrocities committed against the Congolese population. Read more.