Belgian savers have experienced an enormous decline in the interest on savings accounts over the past fifteen years, putting further pressure on households at a time when much of the country is already experiencing a profound cost of living crisis.
According to a report published on Tuesday by the IESEG School of Management, the annual interest income of Belgian savers fell from €10.695 million in 2008 to €2.101 million in 2022 — a 80.36% reduction.
If interest revenues had remained at 2008 levels, the study noted that Belgian savers would have accumulated a total of €87.543 million in additional savings over the past fifteen years.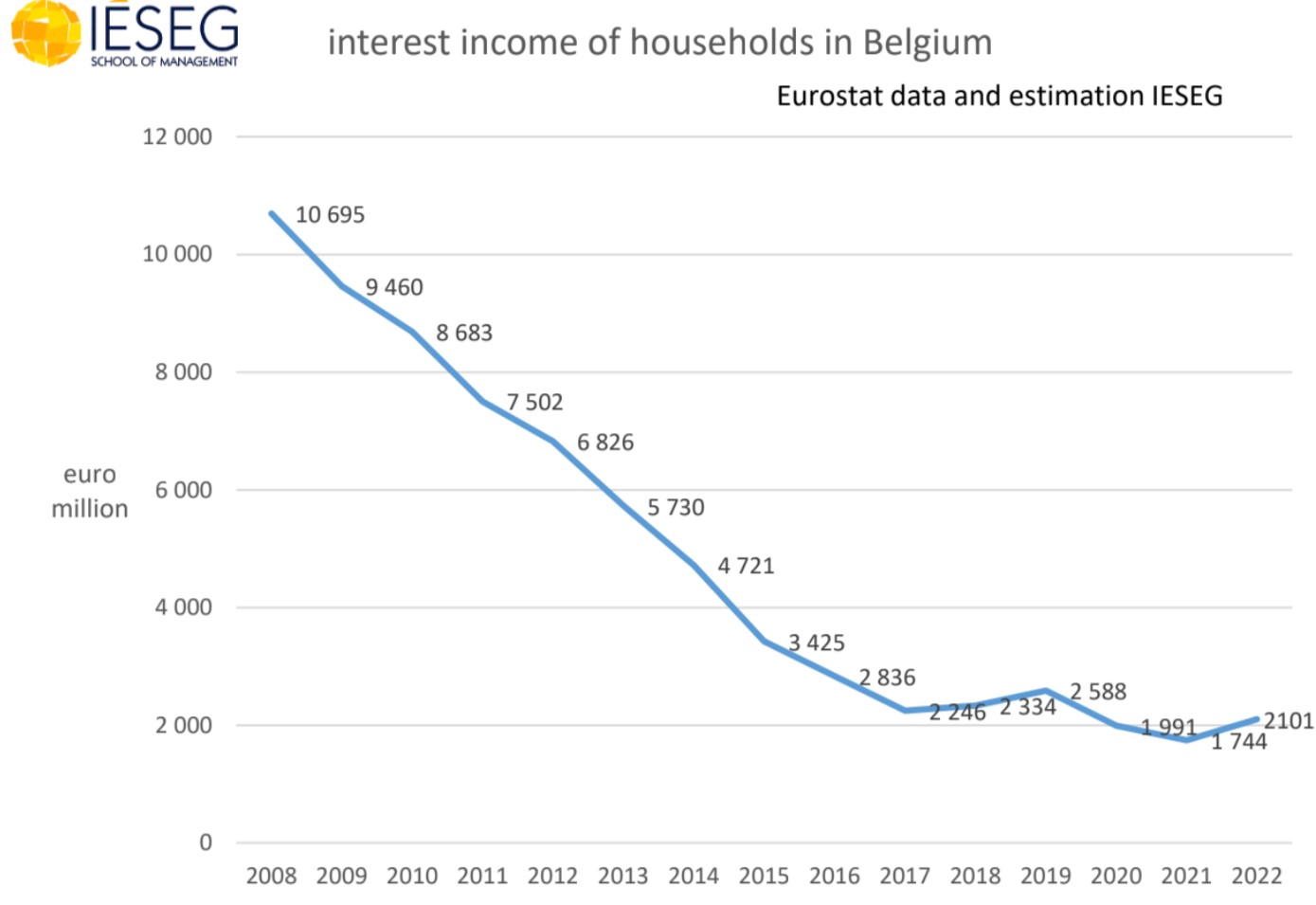 The study also pointed out that the European Central Bank's (ECB) attempts to curb soaring inflation across the eurozone area by repeatedly hiking interest rates over the past year have only had a marginal impact on Belgian savers' revenue, leading to a mere €357,000 increase in annual interest income since 2021.
Always sunny in the world of finance
to explain the pitiful interest rates currently offered to savers, the study laid much of the blame on the low interest rates maintained by the ECB since the 2008 financial crisis. This has led Belgian commercial banks to cut their own interest rates on customer savings accounts.
However, the study also heavily criticised the recent practices of Belgian commercial banks, many of which have barely increased their interest rates on savings accounts over the past year despite the ECB's own repeated rate hikes.
The study noted that the average rate on savings deposits in February this year was 0.35%. However, the rate earned by Belgian banks when they park their excess cash at Belgium's central bank (the ECB's deposit facility rate) was 2.5% (which rose to 3% in March).
Related News
It is almost certain that the margin between these two rates explains the strong performance of Belgian banks during much of the past year: BNP Paribas Fortis – Belgium's largest bank – posted a profit of €3.16 billion in 2022, up almost a fifth (18.8%) from 2021.
"While the ECB has already increased its key rates by 3.5% over a few months, the increase in the rates offered by Belgian banks on their customers' savings deposits has remained very limited," the study noted. It highlighted the enormous earnings made by banks relative to the paltry interest rates they offer their clients.
The authors concluded that "In Belgium, there are margins for banks to increase the rates on savings deposits."