Union Saint-Gilloise got off to a disappointing start to their championship play-offs in the Jupiler Pro League, losing 2-0 to Royal Antwerp.
Despite having been tipped as favourites to win the league, the result saw the Flemish side overtake Union in the standings, with Royal Antwerp now in second place with 39 points with the Brussels club dropping to third, on 38 points.
Antwerp, fresh after having beaten Mechelen on Sunday to win Belgium's national cup, the Croky Cup, on Sunday, dominated the match. Ekkelenkamp and Keita put the visitors two goals up in the 20th and 30th minute respectively.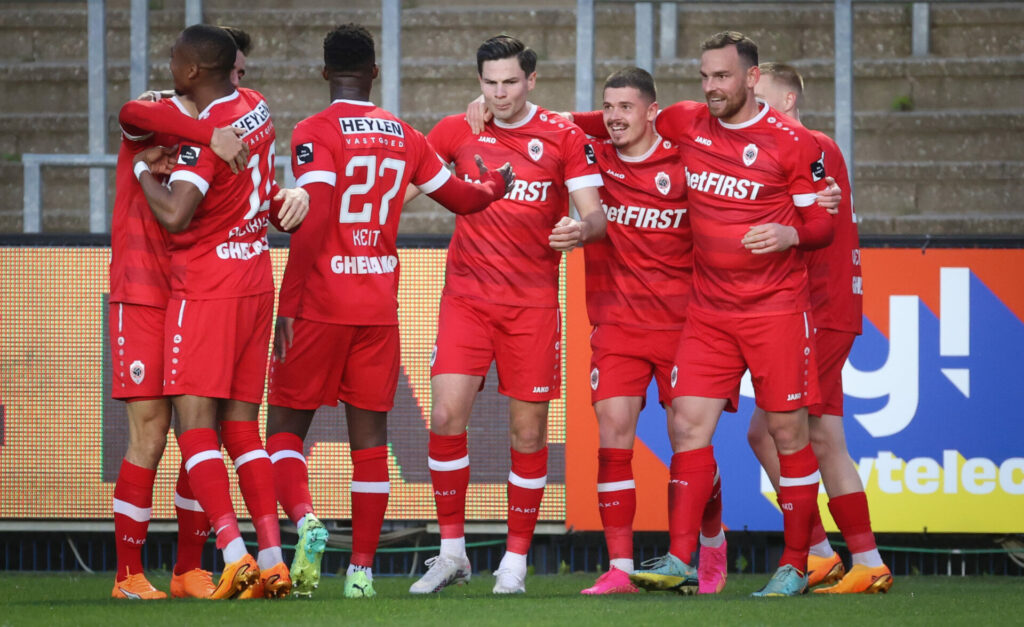 The second half did not result in any improvement from Union Saint-Gilloise, with Antwerp still the likeliest team to score. The Flemish club also managed to minimise Union's offensive threats, holding on until the final whistle and coming home with a 2-0 victory.
Related News
However, the Brussels side will have a chance to atone for their lacklustre performance on Saturday when they face fourth-placed Club Brugge.
Antwerp will have face league leaders Genk next in a clash that will determine who will be top of the table.
The Belgian football league's top four ranked sides qualify for a play-off round where they all face each other home and away to have a chance to win the league.