The music scene in Brussels for new Belgian bands has never been better. Or worse. Or both. And everyone agrees. So what's going on?
It seems that there have never been as many good new bands as there are at the moment. Dozens of groups are putting out new material and playing gigs in Brussels' many great venues such as Botanique and Ancienne Belgique but also smaller places like the trendy retro Bar du Matin on Avenue Albert.
There is something for everyone, from The National-inspired melancholic indie of Van der Bear to the jazz, funk, soul and hip-hop fusion of Saudade Experience. For fans of The Cocteau Twins and the Sundays, there is Eosine, winners of last year's Concours Circuit music competition. Brussels even has its own grime artist, Shaka Shams, with roots in the UK and South Africa. Tukan and Glauque each offer a classy mix-up of jazz and electronica with Glauque the doomier of the two.
Yet despite this richness and diversity, musicians say it is harder than ever for bands to get established — and most important of all — make a living from their art. While most of the bands mentioned have broken out big on the local music scene in the last six to twelve months, they have been around for as long as five years.
The cause of this lost time to get to where they are today, on the cusp of becoming Belgium's next internationally successful artists? No big surprise: Covid-19. The lockdowns imposed to halt the spread of the virus from March 2020 until May last year cost musicians, venues and record labels dearly.
Deprived of chances to play their music live, artists were forced to put their plans on hold and work away in their studios until gigs could start again.
Antoine van den Berg of Van den Bear says: "we're still feeling the effects of Covid-19." His band was planning to release a second EP in March 2020 until Covid-19 delayed his ambitions. He started work on new songs which saw the light of day with the release of the third EP "No Plans Survive First Contact" in late 2022.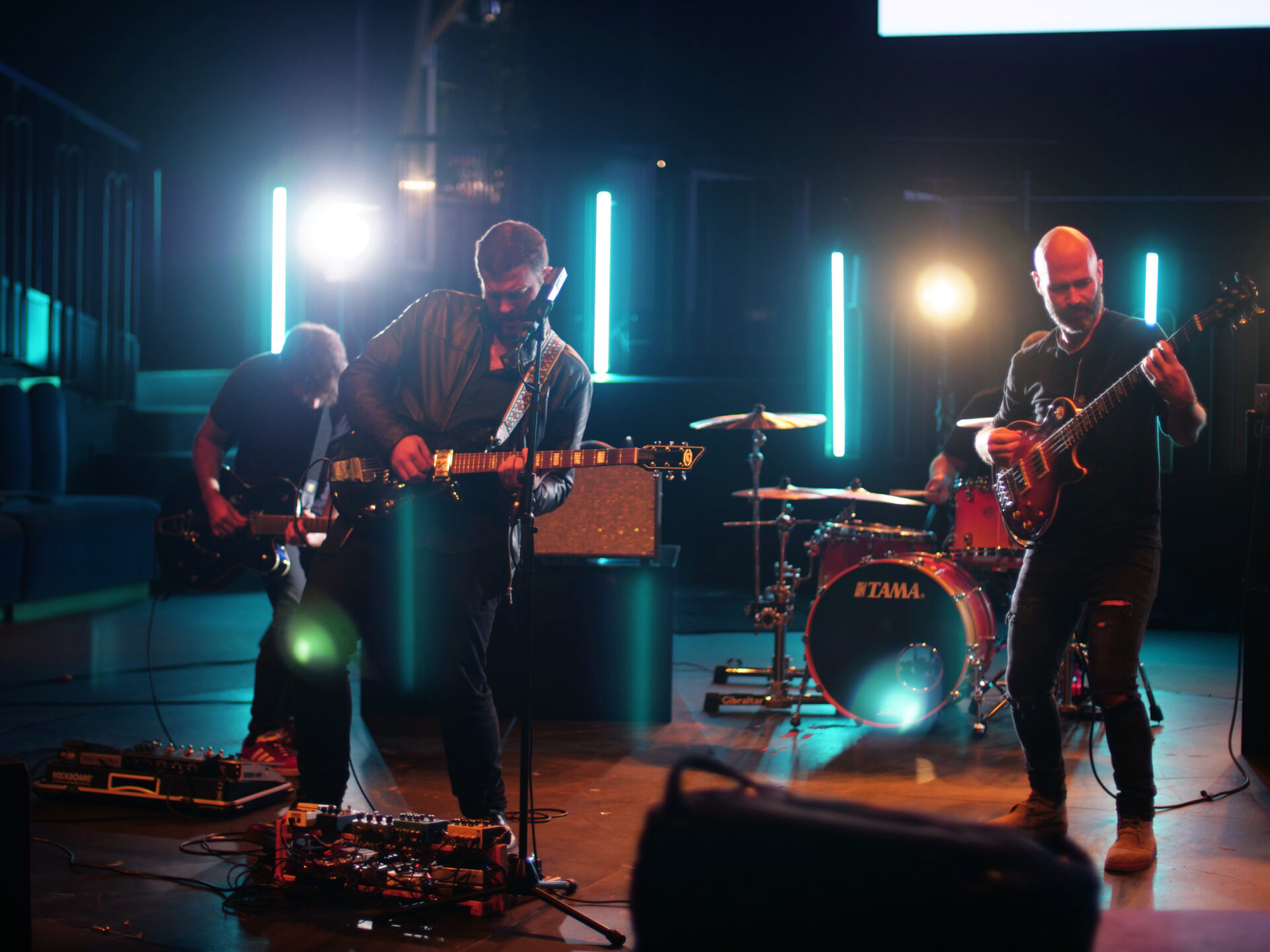 What marks Van den Berg's band out from the crowd is the singer's rich baritone voice that inevitably draws comparisons with Matt Berninger, the singer from sophisticated indie-pop stalwarts, The National.
Whereas many musicians would be annoyed by such comparisons, Van der Berg is flattered by the reference to The National: "They're my favourite band. The joke is that I would prefer being in a cover band of The National to being in my own band!"
A quick footnote on the band's name: it stems from the singer's own plus an interest in, well, bears. He explains that the idea behind his second EP was about a man who felt like a bear.
Van den Berg says that, on the one hand, there are many positives for Belgian bands at the moment with competitions like Concours Circuit to find the best new groups and venues championing new bands. Yet, at the same time, he says: "Something is still completely stuck". He says that even a year after the end of lockdowns, the cost-of-living crisis means that fewer people are paying to watch live bands.
Junior Bokele, the driving force of Saudade Experiment, also laments the impact of Covid-19. "It spoilt things hard," he says. Bokele has put out three EPs with Saudade Experiment. The latest EP, "(Got) Everything to Shine" was launched to a packed and adulatory crowd at Botanique in January. Bokele is planning to release the first LP in the spring of 2024.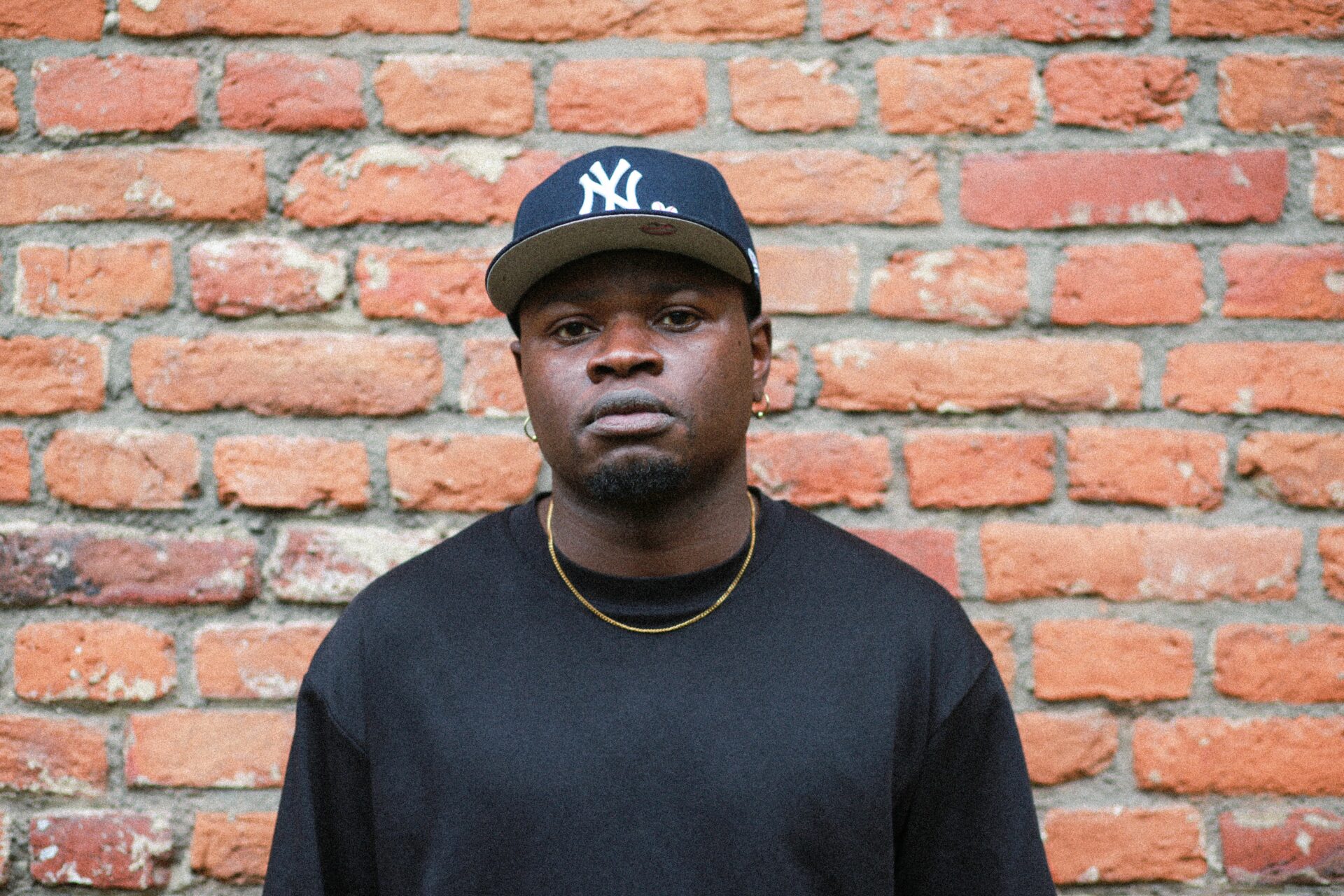 Anyone listening to Saudade can't help being struck by the frontman's English lyrics that he delivers with such a distinctive flow over the band's seductive jazz, funk, soul and hip-hop-influenced music. The surprise lessens when Bokele explains he spent three years in London, immersing himself in the city's rich and constantly evolving music scene while he earned a living as a chef.
Bokele's vocal style brings to mind UK spoken-word artist Ghostpoet. He says he is a fan but also namechecks a roster of London's leading artists from the grime scene such as JME, D Double, Skepta, JAMMER and Dave. (Grime is a form of rapidly delivered rap with a sly and witty take on the artists' experiences in London's tougher neighbourhoods in East and South London.)
Bokele also mentions London's latest crop of talented jazz musicians such as Ezra Collective and saxophonist Nubya Garcia.
Both van der Berg and Bokele highlight the role that jazz and, in particular jazz-trained musicians, play in Belgium's Brussels music scene. For so many of the current crop of local bands, the jazz background of many of the musicians that play the music live and in the recording studios comes across strongly and is one of the factors giving the contemporary music scene its distinctiveness.
Related News
ECHT!, for example, is a four-piece band of jazz-trained musicians that mix up jazz and electronica. Naima Joris, a singer and musician who is the daughter of renowned Belgian jazz player Chris Joris, is the latest in a line of Belgian artists who have combined jazz and the moodier fringes of pop to create atmospheric music, like Melanie di Biasio.
Van den Berg says that, thanks to there being a lot of jazz-trained musicians in Brussels. "You have jazz coming into every style of music, such as hip hop." He adds that jazz musicians "play with such serenity" that adds another level to the songs as the musicians work on them in the studio.
Saudade's Bokele says he also drew on the talent pool of jazz musicians for his last EP, "(Got) Everything to Shine". "I needed people with particular skills, e.g. on keys," he says.
Both stress the cross-fertilisation of different music genres and cultures in making Brussels and the rest of Belgium such a creative melting pot. "We have the French culture, the German culture, the Anglo-Saxon," Van den Berg says, "as well as lots of really good hip hop, electronic [music], etc."
So how big do these bands think they can get? The recent success of Brussels son Stromae in the US and singer Angèle in France suggests that international and even global fame is not beyond reach.
Saudade's Bokele says that, while being that big has its appeal, "You've got to please everyone. That's not what I wanted to do. I don't think I could do that." Instead, Bokele says, he wants to reach "like-minded people" who get his artistic vision.
So Brussels has more than enough talent and creativity for everyone's tastes. All the artists need is for people to go out and listen to their music live and buy it. Don't let Covid-19 win.