For almost a week, Russia has submitted Ukraine to the brutal force of its formidable military, with international condemnation and sanctions in all sectors doing little to distract Moscow from its murderous mission of crushing its neighbour.
So far, the indomitable spirit of the Ukrainian defence has posed a far greater challenge to the Russian offensive than President Putin would have expected, prompting ever more extreme threats from the despot. Contrary to Russian assurances, missile strikes have hit military and civilian locations indiscriminately, at a grave human cost.
In the early hours of this morning, a huge convoy of Russian troops poured into Ukraine as the aggressors step up efforts to conquer the country. And the shockwaves are spreading across the continent, with many Belgians even fearing that Putin might be so unhinged as to unleash a nuclear strike. On Monday, thousands went to pharmacies to get free iodine tablets – intended to diminish the effects of radiation.
With battle raging it is almost easy to forget other calamities that continue to grip the world. Yesterday, UN Secretary-General António Guterres responded to the latest IPCC report that showed that many of the effects of climate change are now irreversible. Yet as the western world worries about securing the provision of natural gas normally supplied by Russia, climate concerns have been put on the back-burner.
Thankfully, the number of Covid cases in Belgium continues to fall, with hopes that the country might be able to make the step down to code yellow on the coronavirus barometer when ministers meet at the Consultative Committee on Friday. In the midst of such uncertainty, solace should be welcomed wherever possible.
Belgium in Brief is a free daily roundup of the top stories to get you through your lunch break conversations. To receive it straight to your inbox every day, sign up below:
As ever in Belgium, a new month brings numerous changes at both federal and regional levels. From increased pensions and allowances to more transparency in health care, here is what will change from today.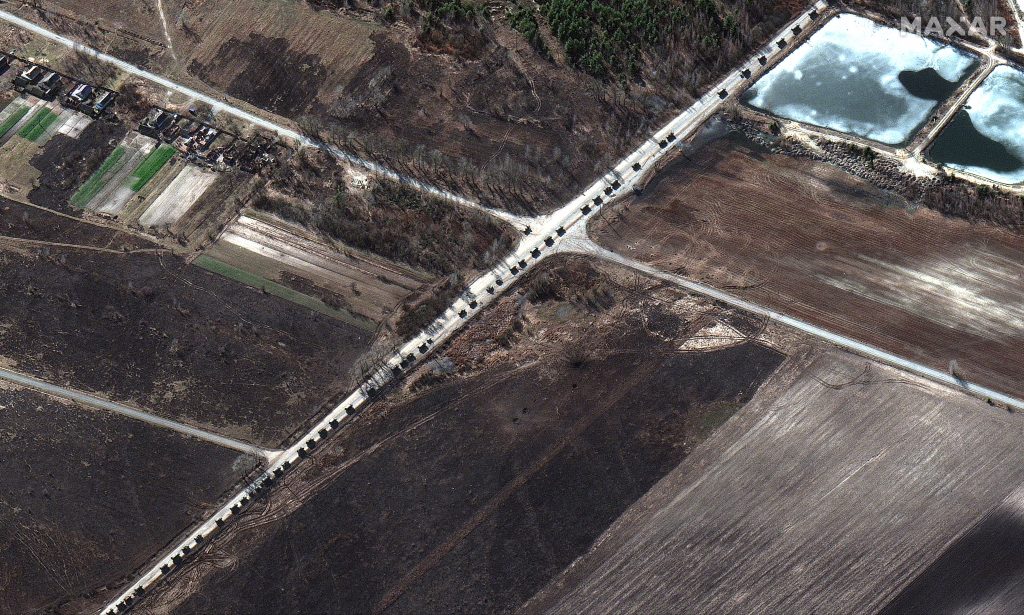 As Ukraine enters its sixth day of invasion, Russian troops are beginning to converge on Ukraine's capital, Kyiv, and heavy shelling has hit major Ukrainian cities as Russia continues its offensive. Follow the most important developments here.
On Monday, nearly 30,000 Belgian residents went to the pharmacy to get free iodine tablets, following reports of fighting near Chernobyl in Ukraine and nuclear threats from Russia. Read more.
The Brussels government approved its taxi ordinance in a second reading at the end of last week, news to which rideshare platforms like Uber and Bolt have reacted with cautious optimism. Read more.
Although cybercrime has decreased recently in Belgium, the country still ranks fourth globally for cybercrime density, according to a report from cybersecurity company Surfshark. Read more.
As all coronavirus indicators in Belgium are continuing their decreasing trend, the country is looking forward to switching to 'code yellow' on its barometer at the Consultative Committee on Friday. Read more.
Distribution of the Novavax vaccine for Covid-19 will begin in Wallonia on Saturday 5 March, the office of Walloon Health Minister Christie Morreale said on Tuesday. Read more.