For anyone looking to treat someone to a nice dinner, Belgium and Luxembourg are getting 16 new Michelin-starred restaurants this year.
The 2022 dining guide awarded a star to six more restaurants than last year, in a ceremony that took place three months later than initially planned due to the Covid-19 restrictions still in force in February.
Belgium and Luxembourg now have three restaurants with three Michelin stars (all in Belgium), 23 with two stars and 115 restaurants with one star.
Zilte (in Antwerp) and Hof van Cleve (in Kruishoutem), both run by Peter Goossens, were once again given three Michelin stars. Boury (in Roeselare) was given three stars for the first time. Meanwhile, the renowned Brussels restaurant 'Comme chez soi' will be losing a star.
An overview of all restaurants awarded Michelin stars can be found here. Let @Maajtee know if it was good.
Belgium in Brief is a free daily roundup of the top stories to get you through your lunch break conversations. To receive it straight to your inbox every day, sign up below:
Almost half of Belgians don't know where their electricity comes from, according to a study from energy platform Bolt Energie. Read more.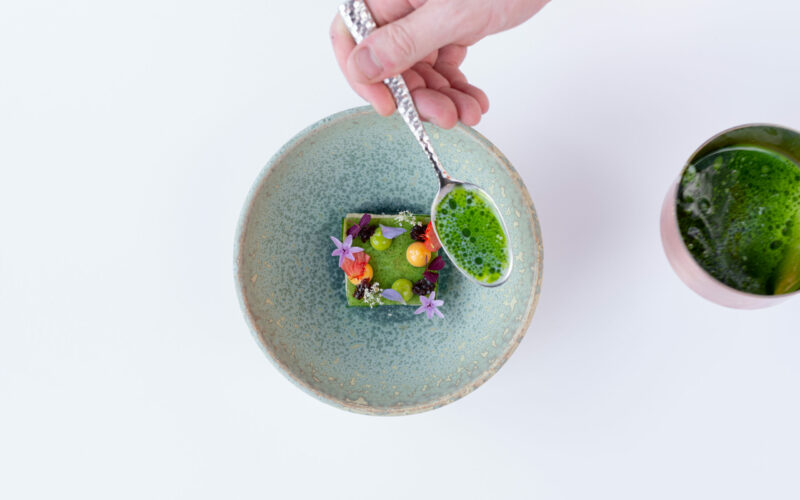 A total of 16 restaurants in Belgium and Luxembourg will be awarded their first star in the Michelin Guide for 2022, the dining guide announced during a ceremony on Monday. Read more.
As Brussels Airport is continuing its recovery from the two-year crisis caused by the pandemic and subsequent travel restrictions, it has published a new strategy for the coming five years. Read more.
Belgians are Europe's most stressed and noisiest drivers, as not even half of the drivers are calm or relaxed behind the wheel, while the country also scores high in the honking category. Read more.
The Brussels Public Prosecutor is investigating two suspected cases of 'needle spiking' during Belgian Pride last Saturday. Among other things, a toxicological examination has been carried out. So far, no suspect has been arrested. Read more.
Belgian sandwich shop chain Panos has come under fire after photos of trash bins on the popular Meir shopping street Antwerp stuffed full of its bread and pastries were posted to Facebook on Sunday. Read more.
It was the most beautiful cinema in Belgium when it opened in 1928. Twenty years ago, a group of Antwerp locals launched an inspired initiative to restore the Kinema Roma in Borgerhout. Read more.