Government campaigns against substances have a history of being misguided at best and at worst, a thinly-veiled means of persecuting communities deprived of state support and investment. The drugs that authorities have taken aim at in the past are rarely the root of society's woes and their threat has often been grossly exaggerated to political ends.
Though this isn't to deny the magnitude of Antwerp's cocaine problem, when it comes to dealing with it, the government is increasingly looking to the stick to crack down on those involved in the illicit trade. This is despite various practicalities limiting the success of such measures.
The situation in Belgium's biggest port city is beyond the strength of national authorities alone to tackle. As a transit hub for goods arriving from around the world before distribution across the continent, getting tough on local demand will hardly stem the tide of drugs destined for elsewhere in Europe.
With Antwerp's mayor calling on the army to police the port – an idea that was dismissed as ineffective by the home affairs minister due to a lack of specific training – an alternative measure has been floated which involves disincentivising users of hard drugs (primarily cocaine) with the threat of hefty fines (up to €1000).
The logic (if it can be so called) goes that anyone with the budget for a rather expensive substance – cocaine has a street value of around €50/gram – will also have the means to pay a reciprocal fine of several hundred euros. But would this puritanical brandishing of the law resolve tensions in the city?
It seems unlikely that treating the issue like a speeding offence will provide an effective deterrent capable of disrupting the city's drug-dealing cartels. Furthermore, it depends on having a legal force in place that can enforce the rule, something that seems doubtful given the city's continued cries for more federal support to this end.
Pertinently, raising the stakes is unlikely to quell the torrent of violence that has created a "warzone" in several districts of the city – most recently leading to the alarming death of an 11-year-old girl caught in the crossfire. On the contrary, it risks aggravating the problem further, with greater criminalisation proving time and again to exacerbate conditions on the ground.
As stated, the complexity of the issue presents no obvious solution. All the more reason against blunt measures that ignore international considerations and cultural influences that make drugs appealing in the first instance. If fines and the army are ineffective sticks, who can suggest some more promising carrots?
Let @Orlando_tbt know.
Belgium in Brief is a free daily roundup of the top stories to get you through your coffee break conversations. To receive it straight to your inbox every day, sign up below:
21.5 million people used cocaine at least once in 2020 – a 32% rise in the past ten years according to the 2022 UN Drug Report. In Antwerp, cocaine use has more than doubled since 2018, which is little surprise given the explosion of incidents related to the highly valuable Class A substance that has fuelled drug wars in the city. Read more.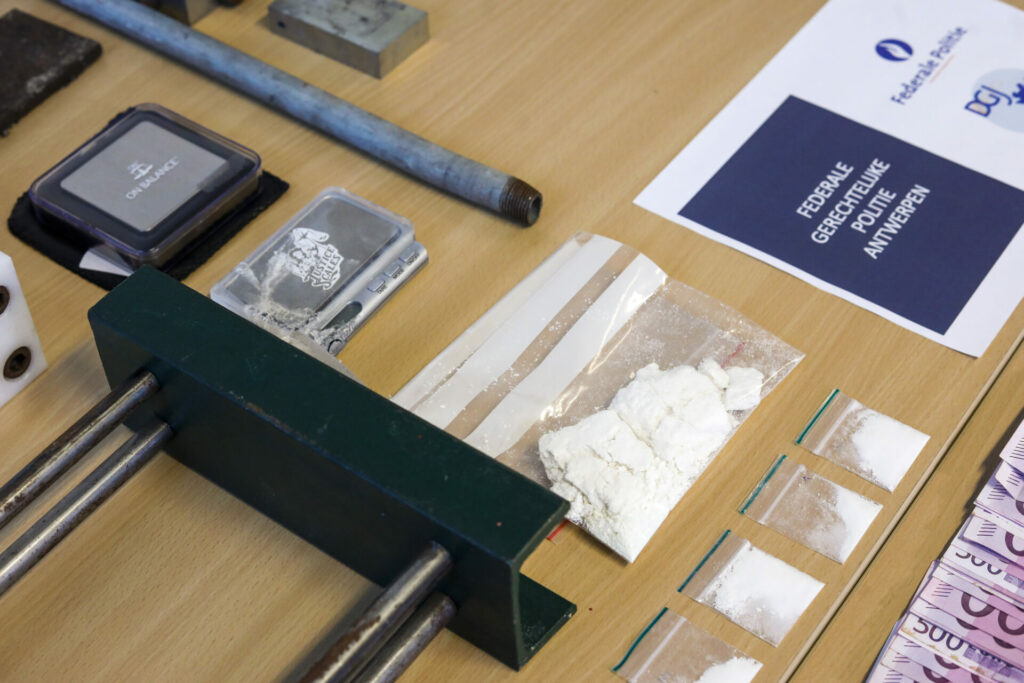 Belgium is in the thrall of a war on drugs, with its Antwerp port becoming a global hub for cocaine smuggling and drug crime spreading fear in the province. It is hoped that increased fines for drug use will help tackle the solution. Read more.
While most of Belgium is starting the week with plenty of wind and rain, snow is expected in the Ardennes building up to 10–15 cm, and locally even up to 20 cm, according to the Royal Meteorological Institute (RMI). Read more.
Brussels light festival 'Bright Festival' will take place again this year, with a total of 20 light installations across three routes lighting up the city from Thursday 16 to Sunday 19 February. Read more.
Workplace absence due to short-term illness reached a record high in Belgium last year, Belga News Agency and l'Echo have reported. Read more.
Belgium's Energy Ombudsman Service, in charge of mediating citizens' energy concerns, announced on Tuesday that they had received 27,000 complaints in 2022, smashing the previous year's record of 9,000 reports. De Standaard reported that most of this year's complaints were related to rising energy prices. Read more.
On a winter day in 1814, the Treaty of Ghent was signed in a building on Ghent's Veldstraat. Read more.