If you've got an eye for data you might have clocked Eurostat's latest statistics for GDP per capita released yesterday – essentially an analysis of how rich EU citizens are in each Member State. And if figures are your thing, there's a fair chance that you are already aware of the respectable remuneration the average Belgian might enjoy.
In fact, 2022 saw Belgium rank sixth in this EU wealth league – with 21% more disposable income than the EU average per citizen. It's important to note that last year was exceptional, with Europe hoping to fire up economies after the Covid-19 lull and instead being hit with rampant inflation following the conflict-driven energy crisis.
Despite the hardships, many Belgians have benefitted from the country's system of automatic wage indexations, which aims to protect salaries from the bite of inflation. The measure has been widely criticised, with those in favour of scrapping it saying it makes Belgium unattractive for businesses, who will go elsewhere in search of lower employment costs. The only other EU nation with the same system is Luxembourg, which topped the table thanks to the far superior salaries its citizens earn.
As ever when it comes to macro-statistics, we should sprinkle a soupçon of sodium chloride to results that gloss over specificities. The figures here are averages and are greatly swayed by the less representative extremes of the wage spectrum. For example, Brussels as an individual region is one of the wealthiest areas in the entire EU, with the average employed person making €123,400 each year (2019 figures). Areas outside the capital have average wages more comparable with eastern European states...
Analyses such as the Eurostat one above hide the disparities that make for rather less optimistic reading. To see where you might sit on the Belgian scale of salaries, see here.
Feeling hard done by? Let @Orlando_tbt know.
Belgium in Brief is a free daily roundup of the top stories to get you through your coffee break conversations. To receive it straight to your inbox every day, sign up below:
National railway operator SNCB is debating whether to remove 20 train stations from its current railway lines, Le Soir reports. The operator is hoping that scrapping a number of underused stations will increase the number of running trains by 20% within the next decade. Read more.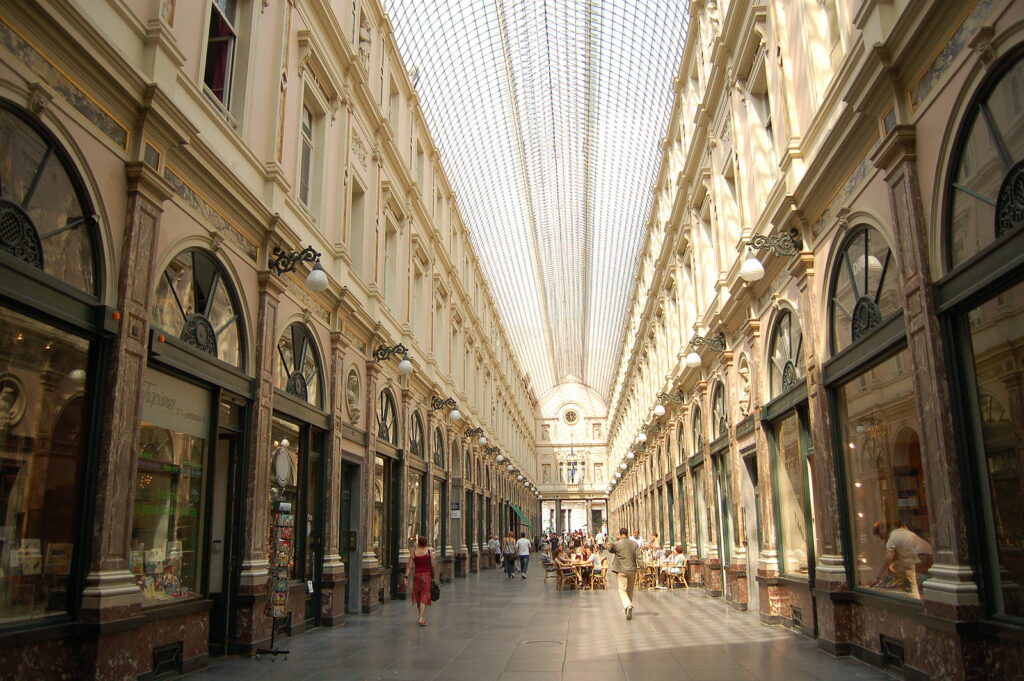 In 2022, Belgian citizens were the sixth richest in the European Union with a purchasing power around 20% higher than the EU average, figures released on Thursday by the EU's statistics agency Eurostat show. Read more.
With spring around the corner, The Brussels Times has crafted a long list of activities and events this weekend. From Passa Porta's legendary book festival and a female film festival to an exclusive Couleur Café event, there's something for everyone this weekend. Read more.
Draft legislation to issue work and residence permits more quickly for non-EU nationals was backed by MEPs on Thursday. The changes will provide greater legal security to such individuals. Read more.
The so-called Palaces (or quadrilatères) with monumental columns underneath the Brussels Midi/Zuid Station are opening for the first time in 20 years, for a rave organised by the famous Fuse techno club. Read more.
The roofs of two key Brussels tunnels located on Avenue Louise will be reinforced this summer to guarantee the safety of road users, which will result in capacity in the tunnels being limited until 2027. Read more.
Huset is a strange, romantic place hidden away in a vast Ghent mansion. It is run as a tea room and gallery by Eveline Roels, a Ghent art graduate who grew up in this grand 1860s house. The name Huset comes from the Swedish word for 'home'. Read more.