Whilst in most countries children must wait until the last few days of the year to unwrap gifts below their Christmas tree, in Belgium, they are visited by a jovial old man dressed in red on 6 December every year. But only if they behave, that is.
On the evening of 5 December, children across Belgium will leave a shoe in the living room and the next morning – provided they have been good throughout the year – they will wake up to presents, as well as speculoos, chocolate Sint figures, chocolate coins, marzipan and tangerines.
While this is a ritual familiar to most families in the country, it can seem strange to outsiders who have never celebrated this tradition. What is celebrated on 6 December, and how is this done in Belgium? You are in the right place.
Sinterklaas and his helpers
On 6 December, Sinterklaas or "de Sint" in Flemish and Saint-Nicolas in French, brings presents to well-behaved children in Belgium. He can be described as a more serious version of Santa Claus.
The character has its origins in Nicholas of Myra, a Greek bishop from Myra who lived in the fourth century AD. In Belgium, he is depicted as a stately old man with a long white beard and long hair.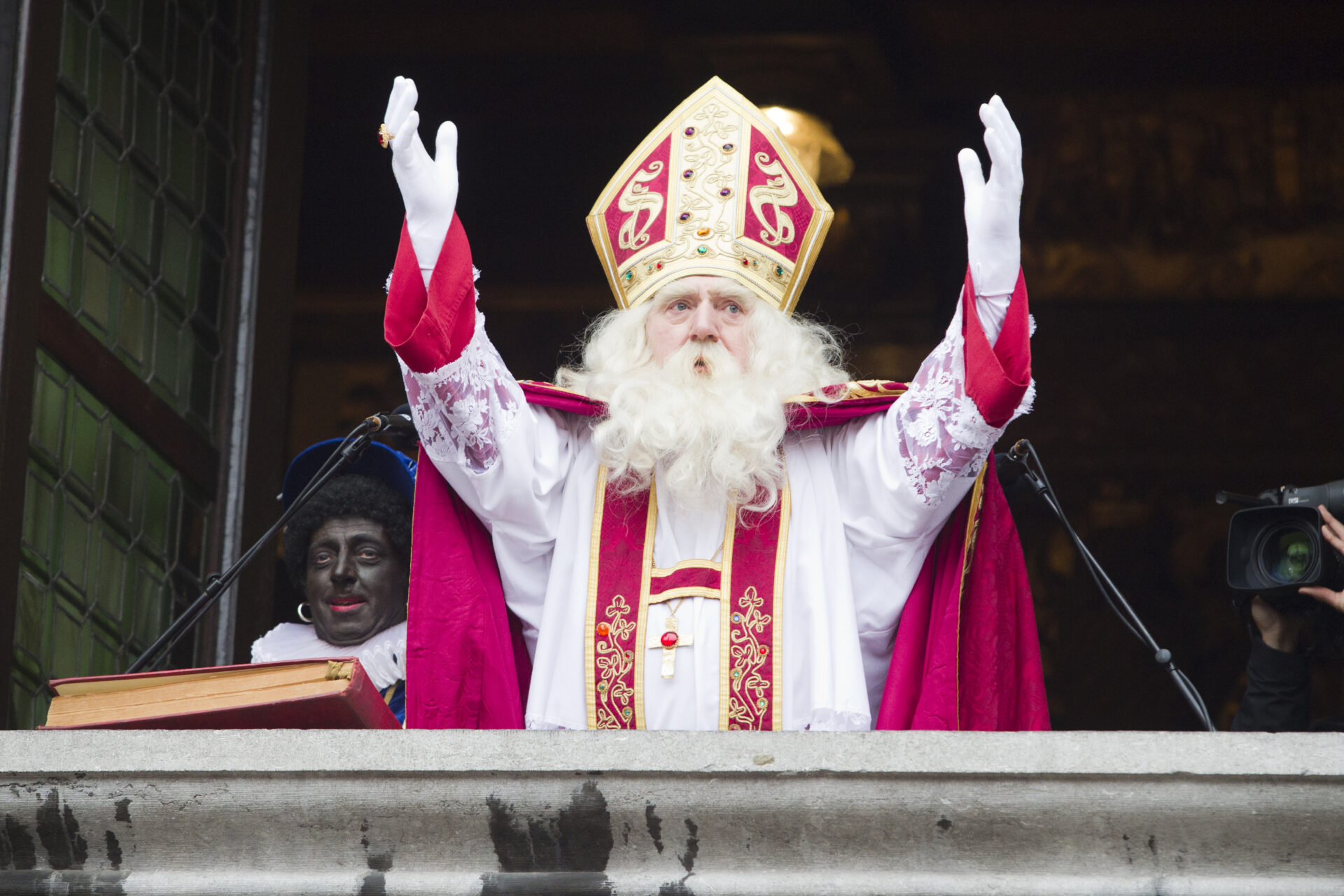 His clothing, too, is broadly based on a bishop's uniform but with some simplified deviations. In Belgium, he wears a tall, red hat (named 'mijter' in Dutch, and 'mitre' in French), adorned with a golden cross on the front and golden trimmings.
Other distinctive features of his outfit are the red cloak, which is also adorned with gold stitching, and draped over the cloak is a red or purple stole: a long, thin scarf that is very long at the front, which supposedly represents his dignity.
The Sint also always carries a crooked, golden staff, as real bishops do. In his hands is usually a large book, usually covered in red velvet, to note down the deeds of children throughout the year, and it is where he keeps his records on whether children have been naughty or nice.
So how is the holiday celebrated?
Sinterklaas may wait until 6 December to bring every child a gift, as the Dutch song goes — "Zie ginds komt de stoomboot uit Spanje weer aan" or "See yonder, the steamboat is once again arriving from Spain" — he arrives on his steamboat around mid-November every year when he makes his annual entry in Antwerp, an event that is usually attended by hundreds of children.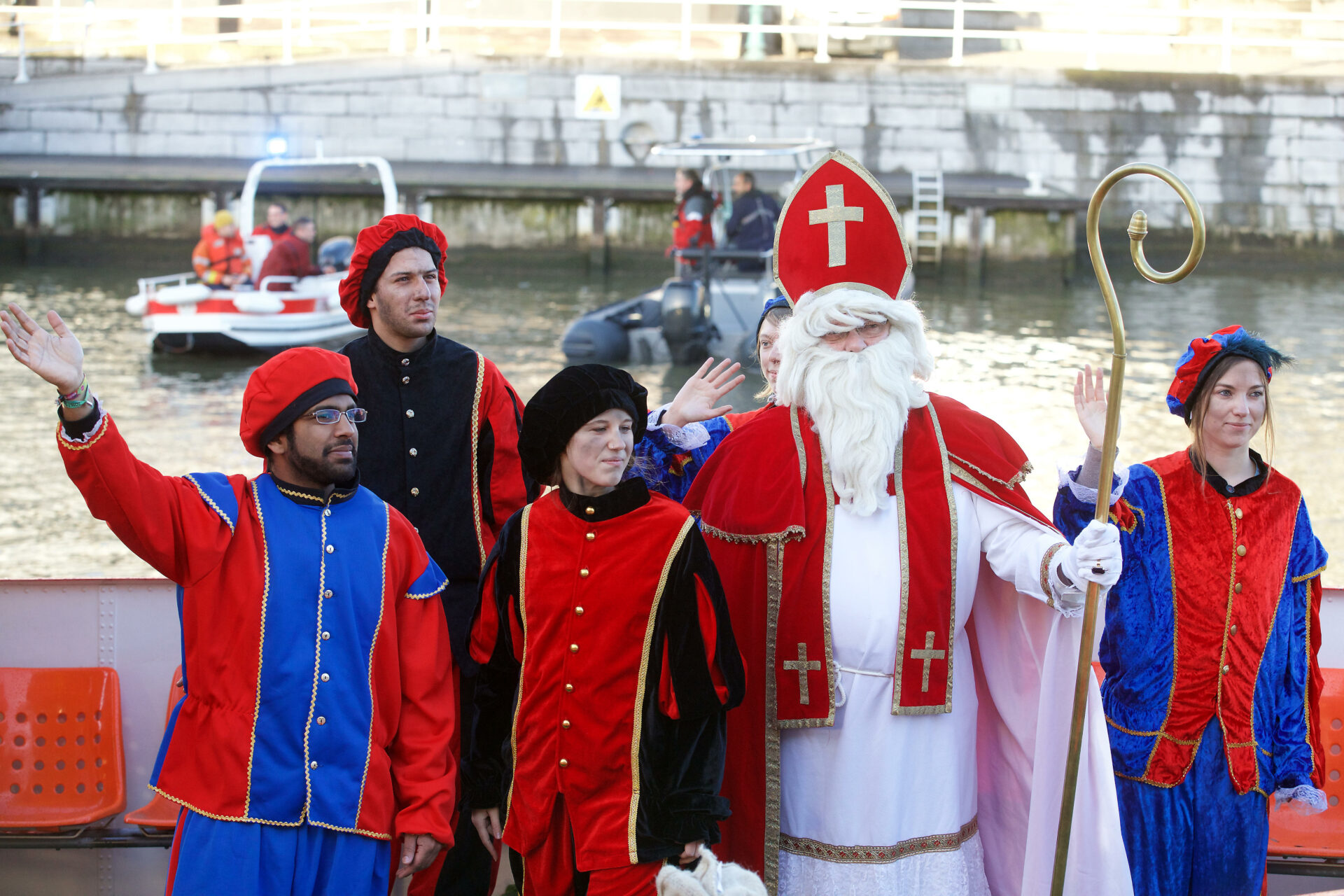 After docking, Sinterklaas takes time to say hello to the children, receives an official welcome from the mayor and gives a short speech. Following his address, he and his friends march in procession to the city's Grote Markt, where the long-awaited announcement follows as to whether or not there were any naughty children.
By the evening of 5 December, most children in Belgium have sent their letter asking for their gift from the Sint. Before going to bed, they put out a shoe with a carrot and a lump of sugar for his horse, a little something sweet for "Zwarte Piet" and a glass of milk (or a pint of beer) for de Sint himself, as well as a drawing.
Related News
At night, Sinterklaas or Saint-Nicolas, his horse and his trusted "Zwarte Piet" travel across people's roofs, traditionally accessing living rooms via the chimney to leave presents there to be opened by children the next day (usually very bright and early, as children are eager to open them as quickly as possible).
He also tends to visit children here in the daytime, where he hands out more candies and chocolates.
Zwarte Piet racism controversy
Just like Santa Claus, Sinterklaas or Saint-Nicolas doesn't act alone. Where reindeer and elves help the former, the latter is assisted by his horse named Slechtweervandaag (literally translated as Bad Weather Today, a name that originated during an episode of the TV programme Dag Sinterklaas) and the "Zwarte Pieten" or for "Black Petes."
In older versions of the story, the "Zwarte Pieten" would fill empty sacks that normally held toys with naughty children to take back to Spain or hit them with birch rods. Now, however, the character is more of a playful friend.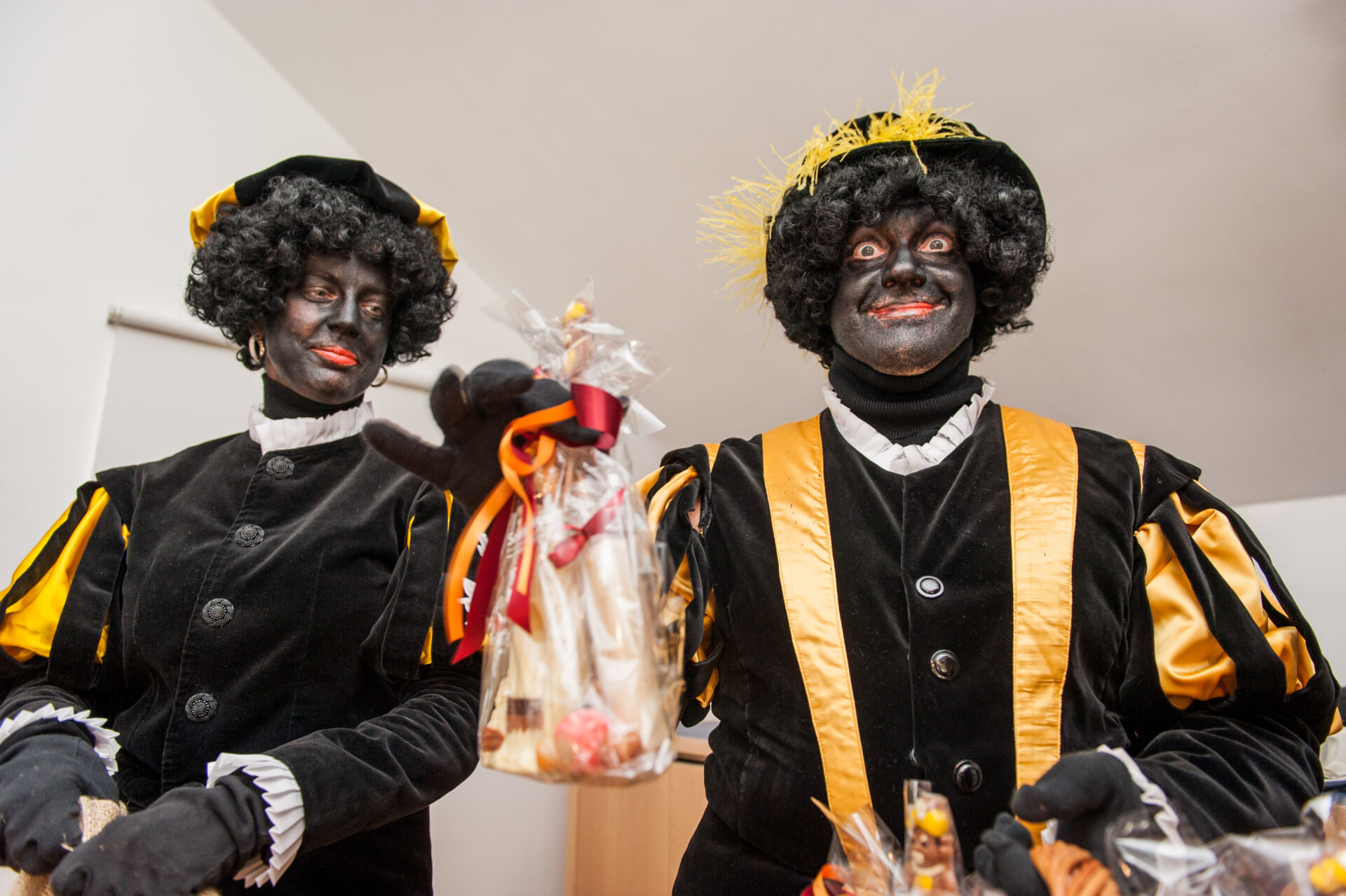 For many non-Belgians, and particularly those from the anglosphere where any form of 'blackface' is seen as racist, the "Zwarte Piet" tradition comes across as outdated orientalist folklore. The character has also been at the centre of many heated debates in Belgium too, and around this time of year, the debate usually resurfaces.
Most children nowadays are told that "Zwarte Piet" has blackface because he enters homes through the chimney to deliver presents, and that the soot clinging to him is the reason why his face is black.
Thanks to the internet, it recently attracted a lot of international attention and was brandished by many as racist and inappropriate: impersonators don blackface and black curly wigs, painting large red lips, and often wearing large golden earrings to complete the caricaturesque representation of a black person.
With Belgium's violent colonial history in the Democratic Republic of Congo, Rwanda and Burundi, many believe it should fulfil its duty and reshape outdated colonial narratives on race.
Because the character of "Zwarte Piet" was introduced at a time when the Low Lands were still deeply engaged in the slave trade, people opposing the character are calling for a way to maintain tradition without perpetuating offensive stereotypes.