On the morning of 24 February 2022, Russian forces, along with their proxies, violated the borders of Ukraine, starting a bloody war which has led to the deaths of at least 7,199 civilians, left nearly 12,000 injured, and forced over 8 million Ukrainians to flee their country.
The world has changed significantly in the space of a year, no more so for Europe and Ukraine. As a response to Russia's continued war of aggression, Europe has cut itself off from Russian natural resources, detached Russia from the global economy, punished its leaders with sanctions, and invested massively into the defence and protection of the Ukrainian nation.
Much of the Western world's response was coordinated here, in Brussels. Since February 24, the EU has implemented 9 packages of sanctions against the Russian economy, with an additional €11 billion on the way. EU authorities have frozen the assets of Russia's oligarchs, massively limited the import of Russian oil and gas, and dug deep to support Ukrainians in Europe.
Below the EU, Belgian authorities have worked busily to provide assistance to Ukrainians, both on Belgian soil and back in Ukraine. Since the beginning of Russia's war, Belgium has pledged 324 million in civil and military aid to Ukraine, provided housing for over 40,000 Ukrainians, and helped provide military training for Ukrainians troops.
Civil society groups, in particular Belgium-based Ukraine NGO Promote Ukraine, have worked tirelessly to keep the war in the public consciousness, raise money for affected civilians and for Ukrainian military units, as well as to provide support for Ukrainians in the country.
On the occasion of one year of Russia's full scale of Ukraine, civil society groups, the Ukrainian embassy, and other international organisations have organised a packed schedule of events in solidarity with Ukraine, its people, and as thanks for the international coalition against Russia's imperial goals.
What's on?
23 February
19:00-01:00 Illumination of EU institutions in the colours of the Ukrainian flag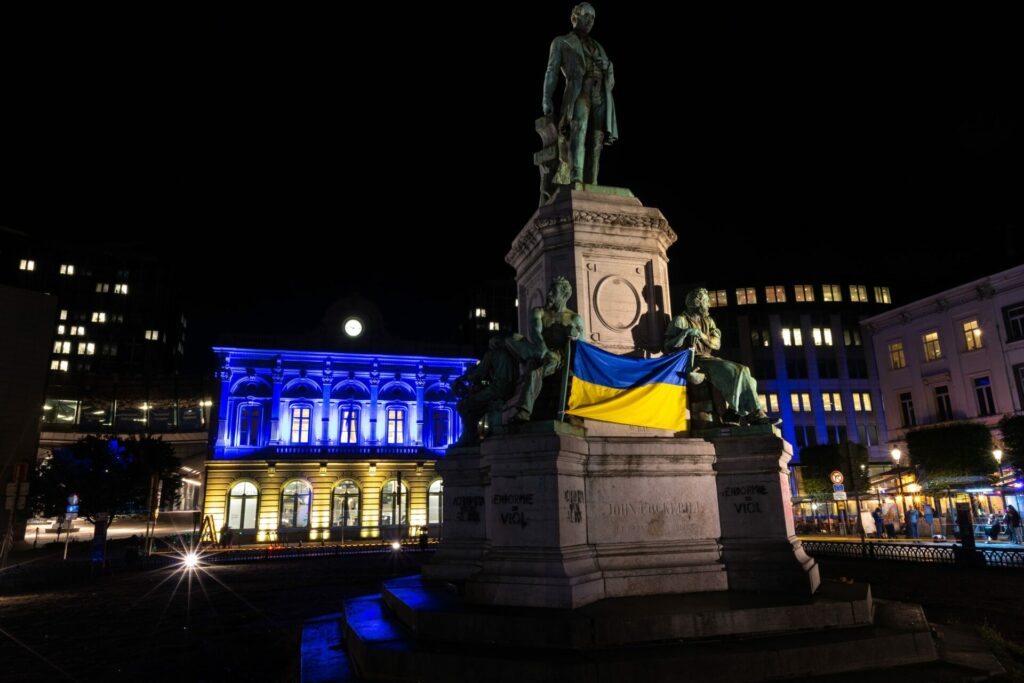 In tribute to Ukraine, numerous EU institutions will be illuminated in the evening in the distinctive yellow and blue of the Ukrainian flag. Notably, the European Council (Europa Building), European Commission, European Parliament (Station Europe), and European External Action Service (EEAS) buildings will remain illuminated until the early hours of 24 February.
24 February
11:00- Inauguration of Ukrainian Mural project "The Wall"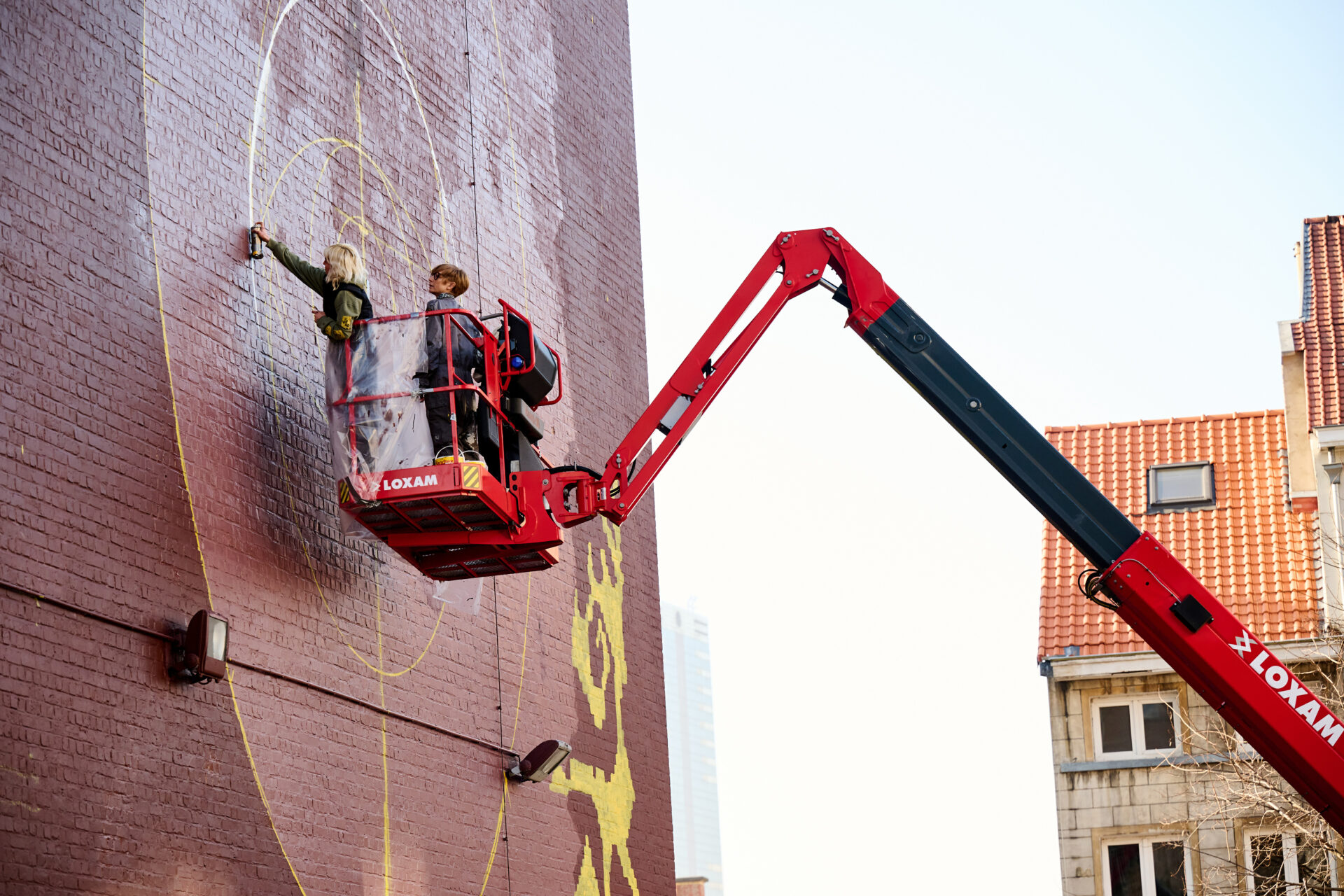 The Ukrainian Institute, alongside cultural agency Port. and Brussels' Saint-Pierre hospital, is set to open a mural entitled "Grow in Freedom." The project is a collaboration between two Ukrainian artists, the Feldman sisters (Sestry Feldman) and one Belgian illustrator, Teresa Sdralevich. The project is said to symbolise democracy, resistance, and unity between Ukraine and Europe.
Information about the event, hosted in collaboration with Promote Ukraine and the Ukrainian Ministry of Foreign Affairs, can be found on Port.'s official Facebook page.
Entrance to the emergency room of CHU Saint-Pierre
Rue Haute 290, 1000, Brussels
13:00- Public solidarity rally for Ukraine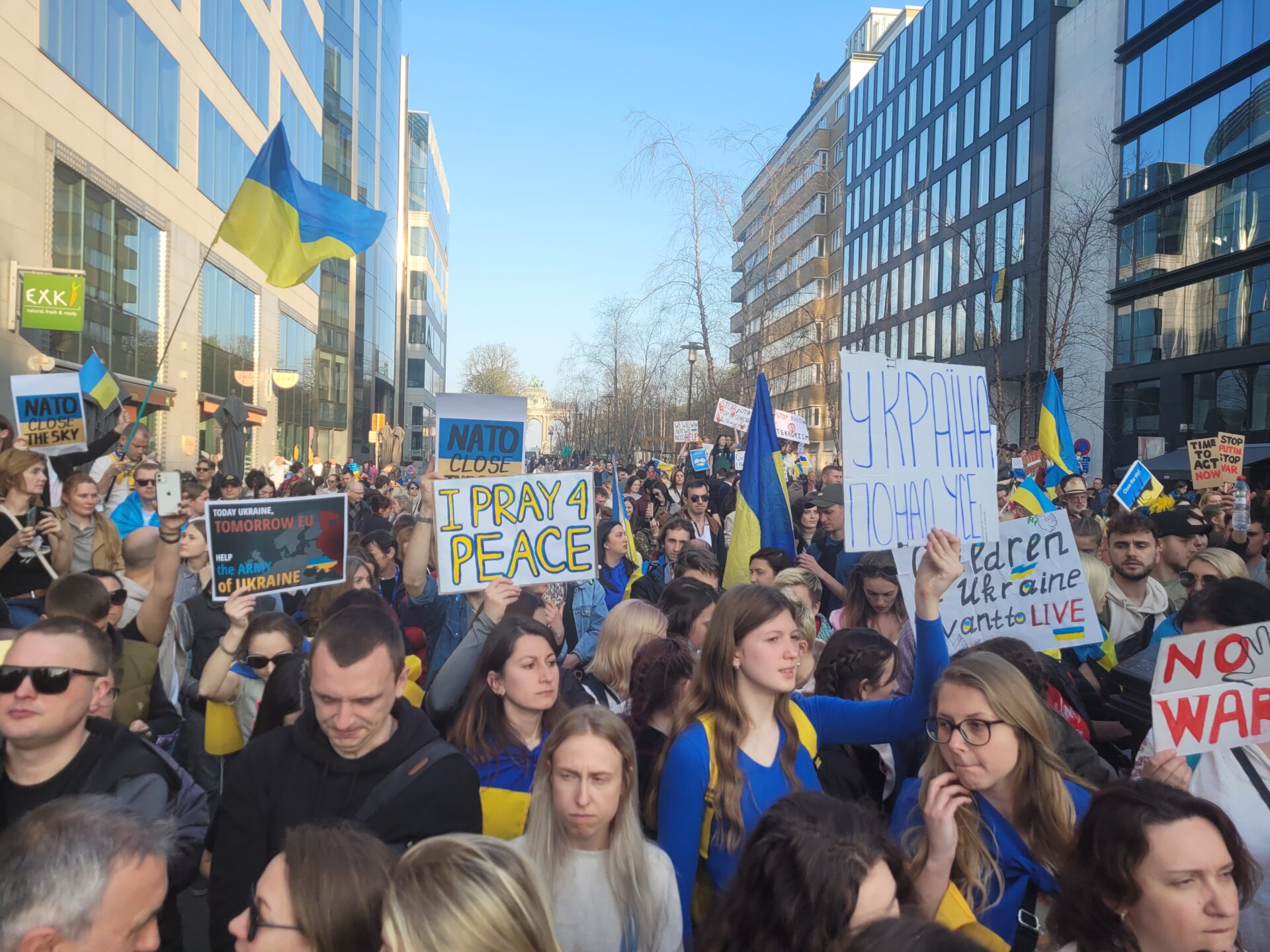 The Mission of Ukraine to the EU and the Ukrainian Civil Society Hub will organise a public rally on the European Parliament's Esplanade Solidarność 1980 to commemorate those killed by Russia's invasion and pay homage to Ukraine and those fighting for its independence.
The event will include a moment of silence, the unfurling of the Ukrainian flag, and singing of the Ukrainian national anthem.
Esplanade Solidarność, 1050, Brussels
13:15- Art exhibition: Bucha. The atrocities of Russian aggression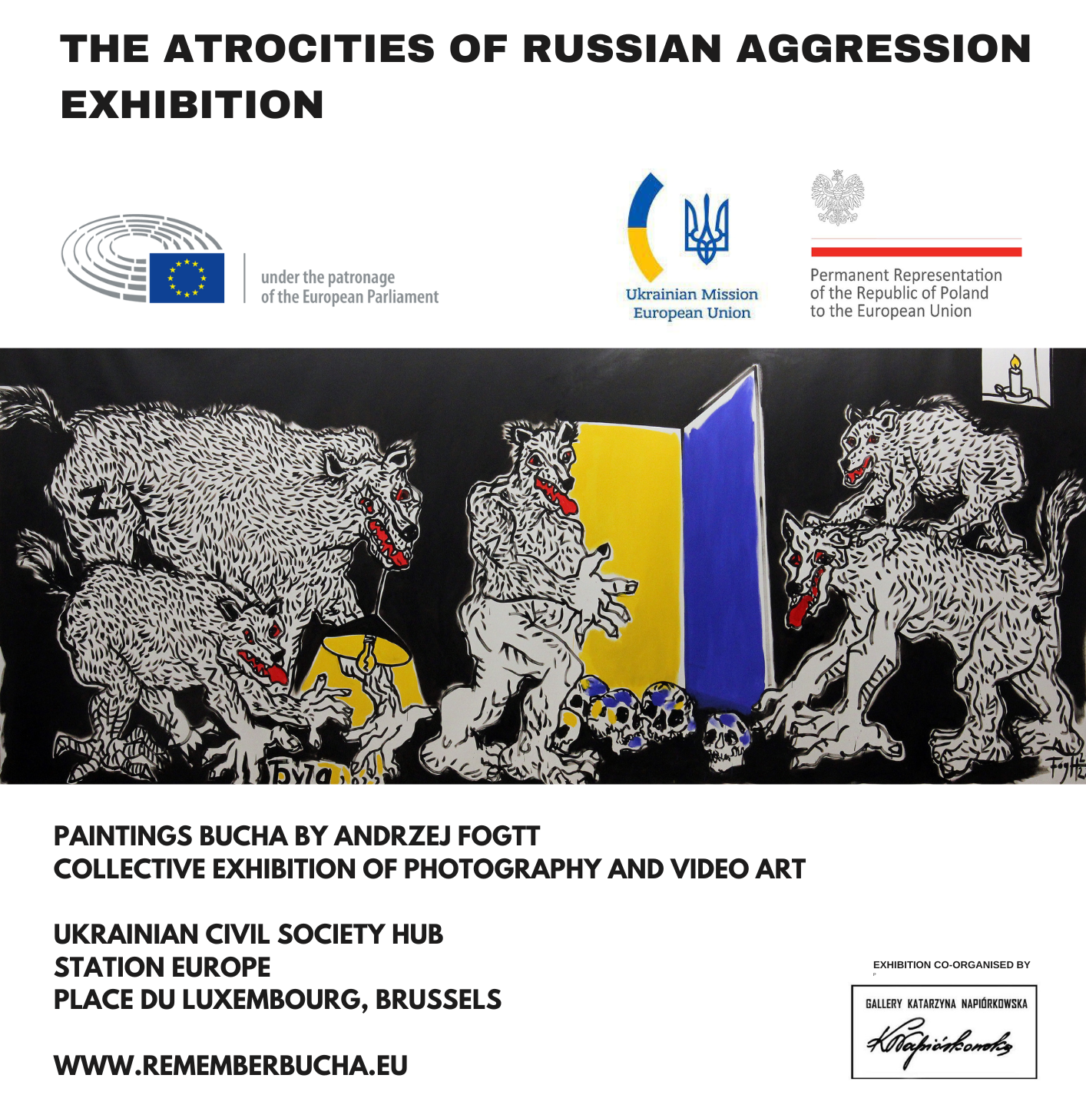 From the Ukrainian Civil Society Hub, in the former Europe Station building in front of the European Parliament, three artists will exhibit photo and video artwork commemorating Russia's attempted genocide in Bucha, which killed around 500 Ukrainian civilians.
Artwork includes works by Polish artist Andrzej Fogtt, emerging Ukrainian artist Julia Zakharova, and Polish photographer Maks Skrzeczkowski. The exhibition will also be accompanied by selected drawings made by Ukrainian child refugees, who fled Ukraine with their mothers one year ago.
The exhibition will be held in collaboration with Poland's Galeria Sztuki Katarzyny Napiórkowskiej and Remember Bucha.
Ukrainian Civil Society Hub, Station Europe
Place du Luxembourg, 1050, Brussels
15:00- Commemoration of 1st Anniversary of Russian Invasion of Ukraine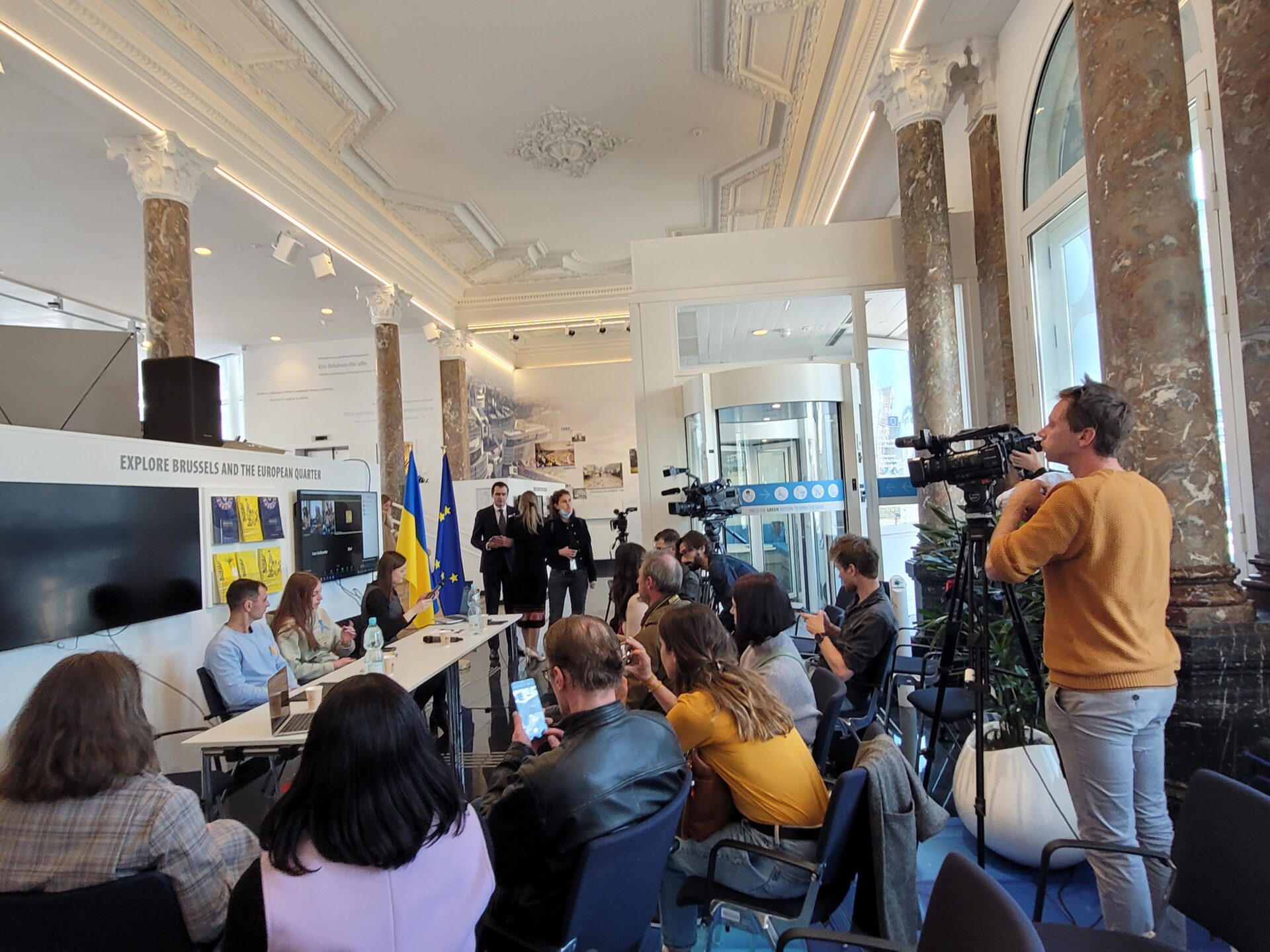 The Association of Ukrainian Women in Belgium, alongside the Association of Ukrainians in Belgium, and Slavonic Europe will host an event with local civilians to discuss the future of Ukraine and the country's reconstruction following Russian aggression.
The event will involve Ukrainian speakers such as the representative of Ukraine to the European Union Vsevolod Chenstov, as well as leaders of the Ukrainian community in Belgium. Participants will be allowed to put questions to the guests.
The event will also feature musical interludes by Ukrainian, Belgian, and Czech musicians and composers.
Registration for the event is compulsory and can be done through Slavonic Europe's official website.
Cercle Royal Gaulois Artistiques et Littéraire
Rue de la Loi 5, 1000, Brussels
17:00- Prayer for an end to Russian aggression in Ukraine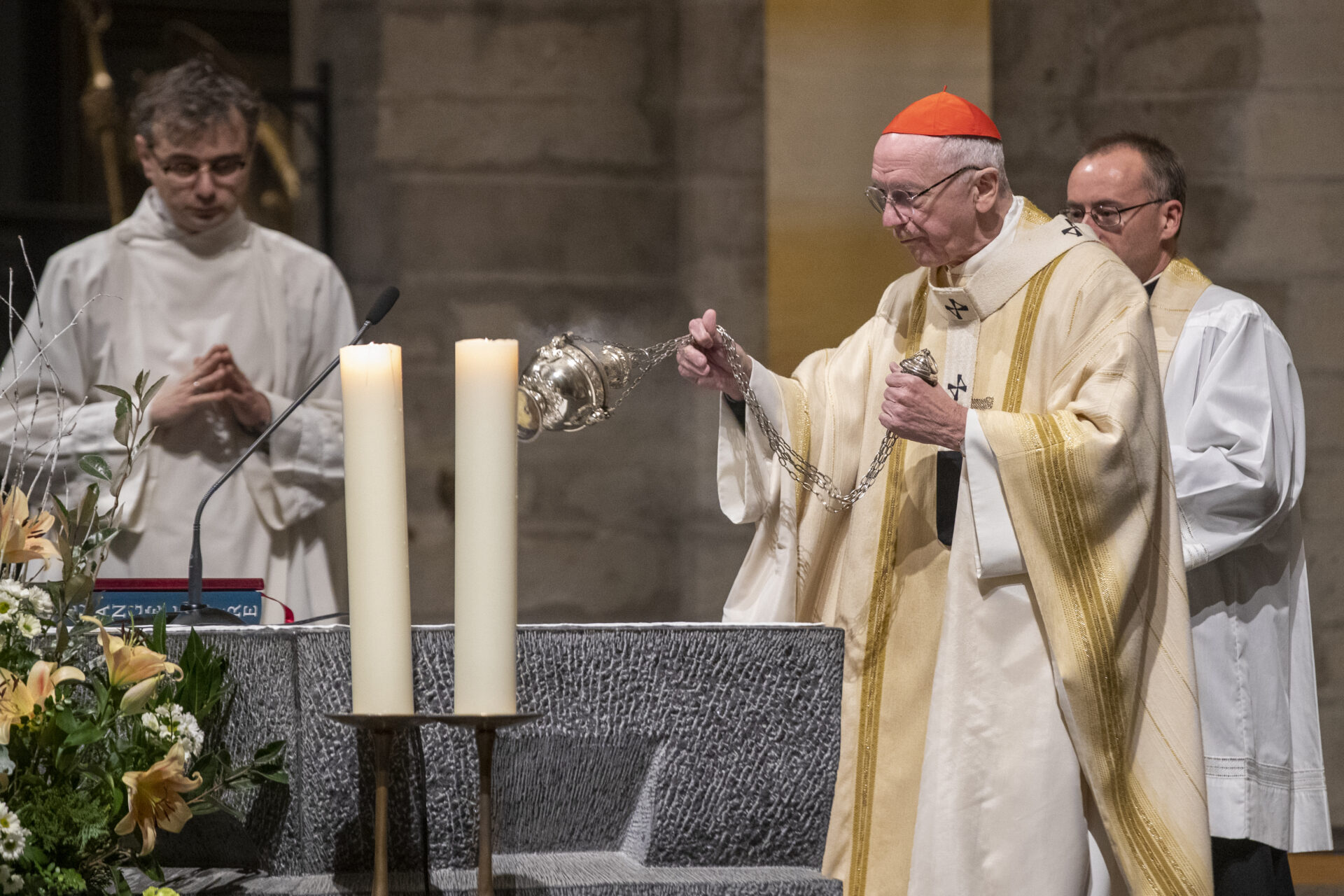 Brussels' iconic St. Michael and St Gudula Cathedral, Belgium's national church, will organise a religious event, gathering Christians and other well-wishers to pray for the people of Ukraine.
St Michael and St Gudula Cathedral
Place Sainte-Gudule, 1000, Brussels
19:00-21:00- Illumination of Grand-Place and Gallerie Royale Saint-Hubert in colour of Ukrainian flag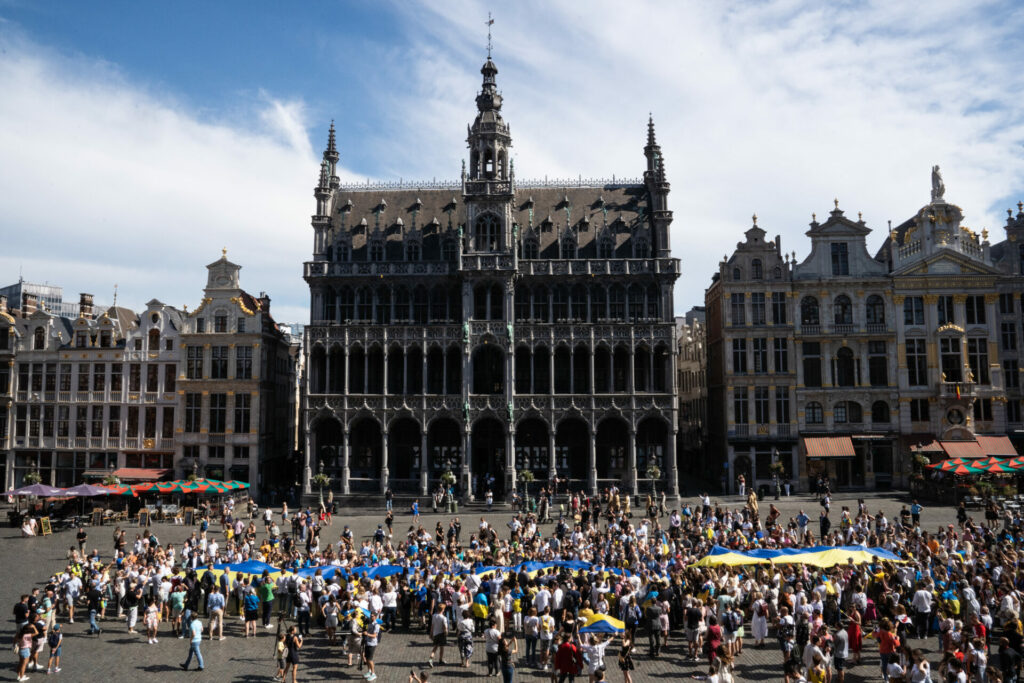 The City of Brussels will light up Brussels' iconic Grand-Place in the colours of the Ukraine flag. The Grand-Place has also set the scene for upbeat Ukraine Independence Day celebrations, which were even attended by President of the European Commission Ursula Von der Leyen.
City authorities will also light up Brussels' Gallerie Royale Saint-Hubert, one of Belgium's most elegant shopping passages.
Grand-Place, 1000, Brussels
Galerie du Roi 5, 1000, Brussels
25 February
13:00- National demonstration in solidarity with Ukraine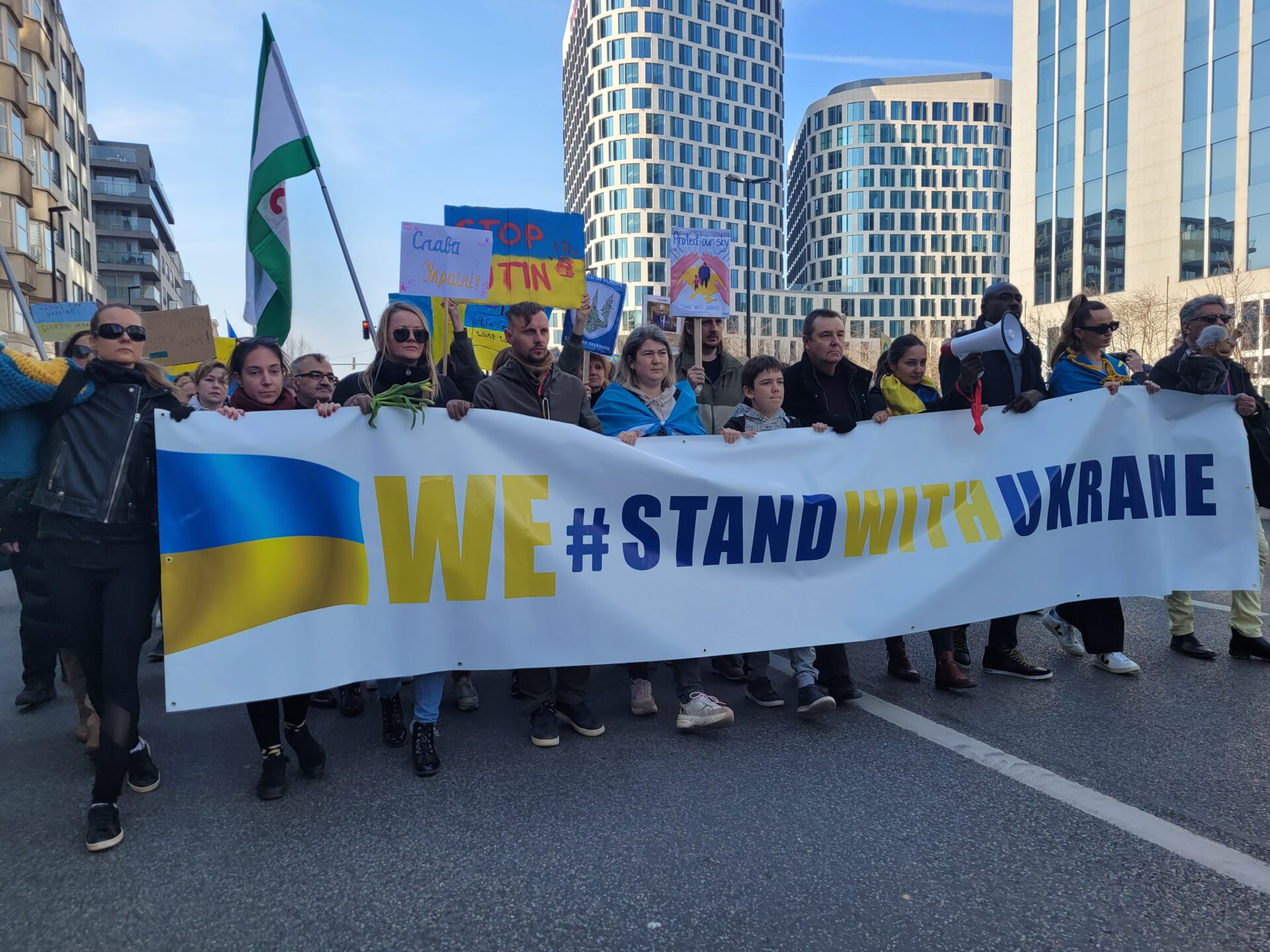 Promote Ukraine, alongside the European Network for Solidarity with Ukraine and other organisations will organise a mass rally, starting near the Parc Boulevard Roi Albert II in the Northern Quarter, demanding a stop to Russia's war against Ukraine.
The event is part of a worldwide week of action by Ukrainian civil society groups following one year of Russian aggression against Ukraine. The event is expected to be well attended and both Belgian and European politicians are expected to be in attendance.
More information can be found on the official Facebook event.
Boulevard du Roi Albert II 1, 1210, Brussels
Don't miss (17-26 February)
Exhibition: Insomnies en Ukraine (Sleepless Ukraine)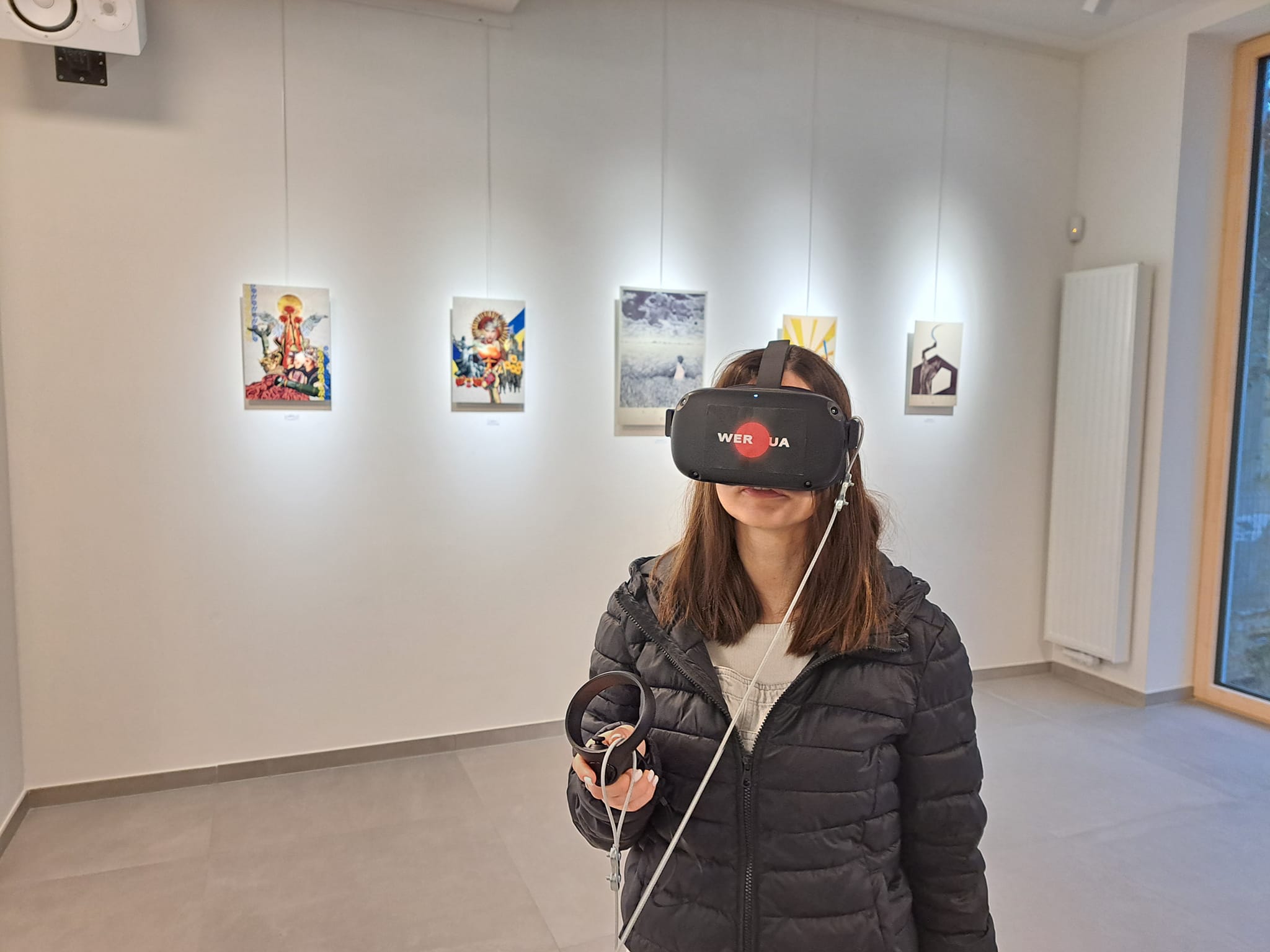 Ukrainian artists and IT developers will gather on 17-26 February to present an exhibition of Ukrainian art and digital media, which takes participants back to the first days of Ukraine's nine-year-long war against Russia.
The artwork tracks the experience of civilians at the mercy of Russia's war, the "metamorphosis" of the Ukrainian nation, and the daily bravery of Ukrainians who sought to pursue closer relations with Europe.
The event is hosted in partnership with the Ixelles municipality, Heinrich Böll Stiftung, and Promote Ukraine. The project is supported by numerous Brussels and Ixelles officials and aldermen.
The exhibition is open from 12:00 to 19:00 Monday to Friday and 11:00 to 18:00 on Saturday and Sunday. More information about the event can be found on the official Facebook event.
Kult XL Ateliers
Rue Wiertz 32, 1050, Brussels