Belgium wants to decrease the number of people travelling by car and is looking to do in part so by improving railway services to encourage more people to choose the train.
Mobility Minister Georges Gilkinet on Wednesday announced the "Vision 2040" for Belgian railways, which focuses on making operational rather than structural changes to increase not only the number of passengers and the quality of service for these people, but also to ensure freight is more regularly transported by rail.
"The train is good for the climate, our road safety, our economy, our jobs. Together with the federal government, we want to make the train the backbone of our mobility," Gilkinet said in a press release.
The long-term plan, which is currently still in a draft phase, aims to ensure that any changes and investments made are beneficial in the long run and that they are part of a coherent vision to make taking public transport as accessible as possible by putting passengers at the heart of plans.
Putting passengers central
Gilkinet wants to increase the rail market share (meaning the number of people who choose the train rather than another means of transport) to 15%, up from 8% at the moment.
The vision focuses on "operational solutions," meaning train traffic will be more efficiently organised, rather than new infrastructure being built. The number of train destinations will be increased, and the aim is to make at least two trains an hour available from each station (and every 15 minutes in the country's cities).
Related News
Gilkinet is also looking to strengthen the connection from train stations to other places by public transport via a system for interchange nodes, meaning the timetables of the various forms of public transport will be coordinated in a more effective way to further encourage people to opt for public transport.
"Every Belgian has the right to enjoy a well-organised train offer, with more trains, early and late trains and smooth transfers to other public transport," he said.
Economic and ecological necessity
In Belgium, transport accounts for 30% of all CO2 emissions, with 98% of this output caused by road transport. Meanwhile, traffic jams are a large financial burden, as data from the Federal Plan Bureau showed traffic jams cost the country's economy some €4.2 billion last year.
One train could replace 50 trucks on the road, meaning a shift to freight transport by train could not only save a lot of money but would also lower the output from road vehicles, helping Belgium to reach its climate targets.
La Vision 2040 pour le Rail permettra de fixer un cap au service des https://t.co/T6PkLlS90i.s, de notre économie et du climat ? J'attends les avis des acteurs du rail et des interlocuteurs sociaux pour aller +loin ensemble et faire du rail la colonne vertébrale de la Mobilité! https://t.co/R14Ow1q00F

— Gilki (@GeorgesGilkinet) February 9, 2022
The vision aims to double the volume of freight transported by train by the end of this decennia. This follows calls from the Flemish network of companies Voka, as well as the largest ports in Belgium, who want to increase the freight they transport by rail to avoid traffic jams.
Belgium is also looking to improve its position on the international rail market by improving the network of night and high-speed trains to all of Europe, which will strengthen its competitive position with air traffic.
Next steps
The vision is being worked on in consultation with the railway companies SNCB and Infrabel, which will give their opinions on the draft text. However, both have already warned in the past that lines are already oversaturated as it is.
The FPS Mobility, as well as organisations representing passengers, are also included in the talks in order to clearly understand their long and medium-term needs. Finally, the text has to be approved by the rest of the federal government, after which it will form the basis for negotiations on the new management contracts for the SNCB and Infrabel, when budgets will also be discussed.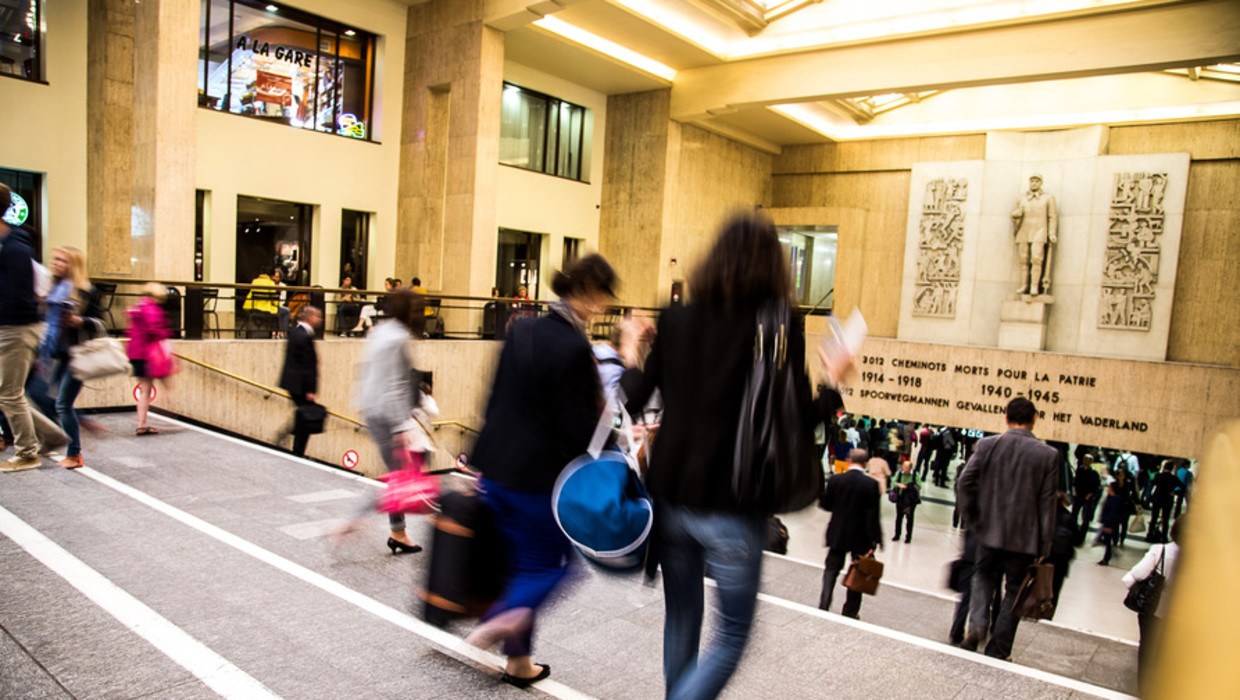 Information on budgets has not yet been released; however, the aim is that the vision will help ensure that investments are made more intelligently and that by focussing on operational improvements, the eventual incomes will be higher than the spending.
Gilkinet emphasised that while this is a long-term plan, changes must be implemented starting today.
"Future strategic choices for rail transport must start from the train offer that we want for the customer in 20 years, whether that is for passengers on national or international trains, or for freight transport companies."