More than half a million Ukrainians have now returned from abroad to help in the fight against the Russian invasion, according to the Ukrainian border police.
In the past week alone, around 110,000 people returned to the war-torn country. Eight in ten returnees are men, mostly from Poland. According to Polish border guards, 352,000 Ukrainians have already returned from Poland to Ukraine.
Since the beginning of Russia's invasion of Ukraine, almost four million Ukrainians have fled the country.
A sense of unity and determination to fight for freedom and democracy in Ukraine is drawing people back to their country, particularly as many Ukrainians did not want to leave in the first place.
Since the beginning of the invasion, men are legally required to stay in the country and help in whatever way they can. Others, particularly those living abroad, have returned to Ukraine to pick up arms or have chosen to support the war effort in Ukraine in other ways.
Ukrainian spirit
The Ukrainian Andrii spoke to the Brussels Times about his experience in the domestic war effort.
Andrii is staying in an apartment with his friends in Cherkasy, 200 km from Kyiv. The first day that his city was bombarded by Russian armed forces, he admitted he considered leaving the country. "All we heard were explosions. We thought that was it, that we were going to be Russia."
In hindsight, Andrii and his friends believe it was the initial panic taking over. After a good night's sleep, they noticed the situation wasn't as bad as they expected.
"I don't know how we could leave right now. We can help, so we do. We have to. We are going to donate blood, and two days ago, we bought a lot of supplies and basic food, which we sent to volunteers who will transfer it to refugees."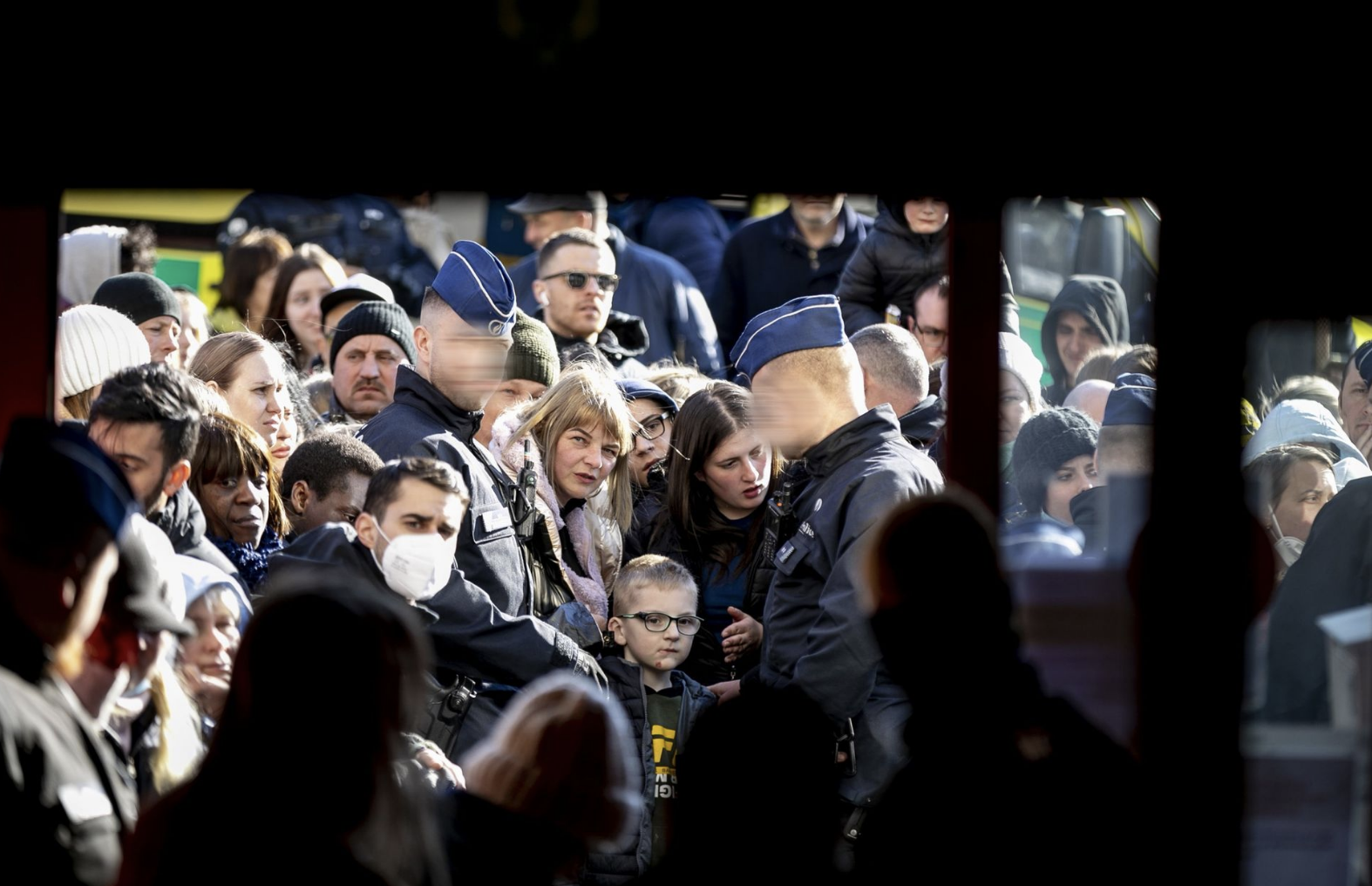 In 2014's conflict in the Donbas, Ukraine showed the world they could fight Russia's highly-funded army with less resources. Today, the country is even more united, Andrii said.
"We are angry and pissed off. Even my 50-year-old mum said she's so tired of the situation that she will go and fight. We now know the Ukrainian army is much stronger than anyone thought, including ourselves."
It is the collective spirit of Ukrainians driving us, he concluded. "People fight, they get hit, and they go back. That's what we do. We are happy here."
Calm days, nerve-wracking nights
Currently, the situation in Cherkasy is relatively calm at the moment and the friend group has enough food and supplies. When speaking on the phone, Andrii explains the days are usually quiet.
"It gets worse later in the day, the evening is nerve-wracking. That's when the shelling starts and when we get the news from our relatives."
They are safe now, although they don't know for how long. But this group of friends is determined to stay in Ukraine and support their country as much as they can.
Related News
At the moment, there is only so much they are able to do. "We want to be in Ukraine to help. Right now, the army told us they don't need us, as they have people who are trained to fight. If things get really bad here, we will help by making Molotov cocktails and blocking roads."
Importantly, they are not losing hope. "We are optimistic because everyone is so supportive and helpful. Everyone is trying to help."
Not always optimistic
Naturally, the sense of optimism isn't always there. "It is scary when you lose connection to your parents and relatives. You know something is going on and you just have to sit and wait until some news comes up."
But they insist they aren't afraid of bombing, and stay calm whenever the alarms go off. Everyone has their basic needs, even if there were massive queues whenever stores did open their doors.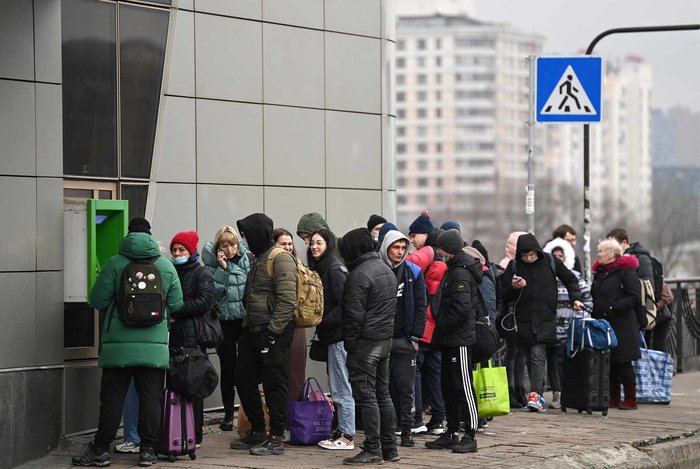 "People only buy what they need. No one is panicking, everyone is calm, no one is fighting over the last piece of bread. I haven't heard of a single case of looting."
It is that general sense of unity that is keeping Ukraine standing on its feet after one month of fighting: "Everyone is focused, we have one goal. Everybody understands that we all need to contribute."
The stories they hear from friends and relatives all around the country is what keeps them motivated.
"We are from different regions in Ukraine — north, south and central — so we hear stories from everywhere. When troops or tanks come into the town, the whole city stands there, singing in Ukrainian, and wanting to keep them out. This is why we will love Ukraine even more after all this."