After four years of discussions and working on a new entry system, Venice will soon start charging tourists between €3 and €10 to spend a day in the historic city for a six-month trial period with a new entry system, starting in June.
With the city having struggled with overtourism for years, the Covid-19 pandemic's travel measures and restrictions transformed the UNESCO World Heritage Site into an oasis of peace, emptying its small alleyways from the usual influx of visitors. Protests from residents over mass tourism have been ongoing for years, claiming the city has become unliveable for locals.
In August last year, the city of Venice implemented a blanket ban on cruise ships sailing up to the historic centre of the city, after the pandemic temporarily stopped them from mooring right in the city centre. Now, as the city is once again finding itself invaded by visitors, it is going a step further to impede mass tourism from returning.
No more than 50,000 daytrippers
Although the final implementation of the long-awaited access fee system will be delayed until the start of 2023, a trial period will already kick off this year, requiring tourists wanting to spend a day in the centre of Venice to reserve their spot, according to reports from the Italian newspaper La Repubblica.
"We will start with an experimental phase for daily tourists who will be invited to book themselves on a site linked to the municipality, which we are currently completing," the Mayor's Deputy Councillor for tourism Simone Venturini told the Italian newspaper. The system hopes to reduce the number of daytrippers to no more than 50,000 per day.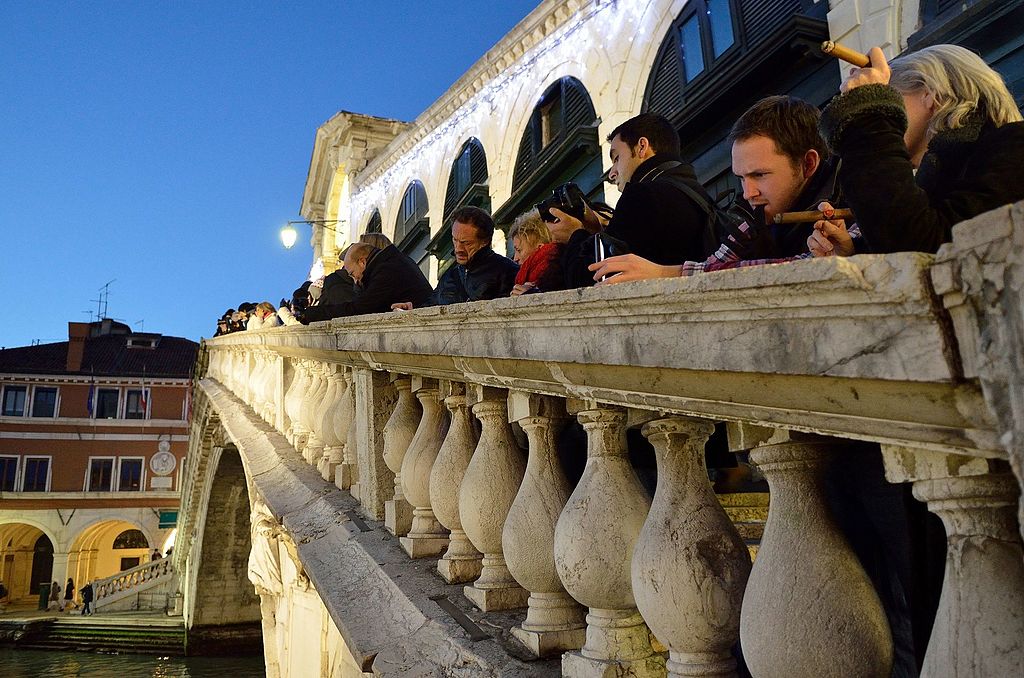 "Those who book will receive incentives, such as reduced entrance fees to museums or other forms that we are perfecting and that will be announced in the coming weeks. Those who do not book will not receive any incentive," he said. This will be finalised in preparation of the access fee being activated next year.
Rates depend on business
Once implemented, the rate of the entrance fee will increase as the city becomes more busy. If the city is already filled with visitors, the maximum price of €10 will be charged, while visitors will have to fork out just €3 on a quieter day.
In the coming days and weeks, the details of the pilot phase will be worked out, including how to exempt people from the access fee if people are visiting for a funeral or meeting a friends or relative.
Related News
People remaining in the city overnight or for multiple days will still have to pay a tourist tax, which is already in place, but won't have to pay the access fee.
Sensors detecting visitors
Venice already is equipped with sensors that are scattered across the city to recognise whether a person is from Venice or another region or country based on their telephone area code. Their movements will help the city assess whether they are day visitors or staying overnight.
This data is stored in the Smart Control Room without violating people's privacy, Venturini said. "Thanks to this system, for the first time we are able to know for sure how many people are in the city."