Belgium on Friday is celebrating what would have been jazz musician Toots Thielemans' 100th birthday. As a tribute to the artist, the capital will break out into song for several days.
Thielemans was born in the Belgian capital on 29 April 1922. He later became known as one of the world's top harmonica players, featuring on the Sesame Street and Midnight Cowboy theme songs and appearing alongside musicians such as Ella Fitzgerald, Bill Evans, Billy Joel and Paul Simon.
Thielemans died in 2016 but the 100th anniversary of his birth will be celebrated across the city that was once his home and has a strong jazz pedigree.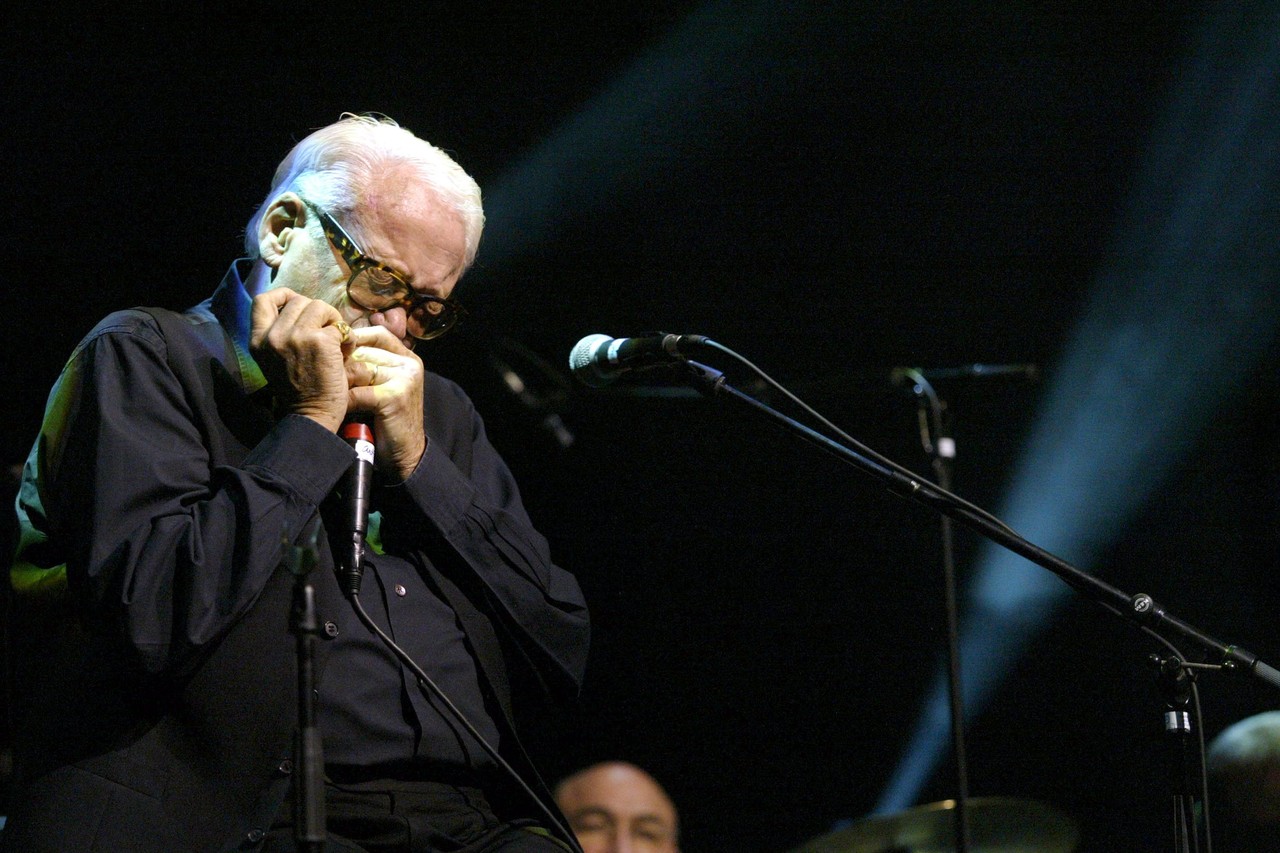 Music and exhibition in metro stations
Public transport operator STIB will pay tribute to the musician by playing his music in its metros on Friday 29 and Saturday 30 April.
"When the Brussels metro was inaugurated in 1976, Toots Thielemans played live a piece specially composed for the occasion. The link between the Belgian jazz musician and the metro was born and will continue," a statement from STIB read.
From 22 April, #Brussels will be honouring Toots Thielemans for his 100th birthday. The capital will pay tribute to its #jazz icon, who passed away in 2016. The programme includes a number of concerts, an exhibition and heaps of memories and discoveries.https://t.co/iC4zl3WAH5 pic.twitter.com/CQbdAdjggo

— visitbrussels (@visitbrussels) April 13, 2022
The metro station under construction on Boulevard Stalingrad in the centre of Brussels, one of the stations of the future metro line 3, will also bear the artist's name in several years' time.
Tribute concerts
On Friday, Bozar in Brussels city centre will organise a "Toots 100" official Anniversary Concert, during which musicians of international renown will be playing homage to this Brussels born "ketje."
Saturday marks International Jazz Day. At 14:00, several amateur music organisations from Flanders will play his music across the city, from the Parc Royal to Mont des Arts and Grand Place.
Related News
In the evening, the Jazz Station together with Les Lundis d'Hortense will organise a day dedicated to his legacy. Five musicians, women and men from different generations have been invited to revisit Toots' repertoire in their own way.
The tributes will not end this weekend: from 10 May to 5 July, a series of intimate concerts will take place in cafés and restaurants in the Stalingrad neighbourhood and environs. These are in collaboration with the non-profit organisation Jazz4you.
Finally, the experiential exhibition "Toots 100. The Sound of a Belgian Legend" of KBR and the MIM during the Brussels Museums Nocturnes on 2 June will bring Toots' harmonica to life. It will include a wide range of musical instruments and visual material that has never been published before.
International recognition
In honour of Thielemans' life, Google replaced its logo on its with a Doodle marking the anniversary on Friday. On the Google homepage, the Doodle illustrates the harmonica player surrounded by typical elements of his memorable jazz world.
"It is a great honour that my husband Toots receives all this attention on his 100th birthday," Huguette Thielemans, Toots' widow, said.

The Doodle is visible today on the Google homepage in Belgium, Luxembourg, the Netherlands, Sweden, Greece, Brazil, and the United States.
"I find it fantastic that the doodle is being seen in so many countries. It really shows that his personality, music, and legacy are still loved, known, and appreciated internationally. This makes me very happy," she said.