Today, 28 April, marks the first day of festivities for the Floraliën Ghent flower festival. Covering 8,500 square metres in Ghent's Citadel Park, the festival will feature creations by 295 florists, as well as various artworks.
King Philippe and Queen Mathilde visited the city this morning to officially open the festival's 36th edition.
De Koning en de Koningin bezoeken de Floraliën in Gent. De 36e editie van de Floraliën staat in het teken van 'Mijn paradijs, mijn wereldse tuin'.@gentsefloralien @ICCghent @stadgent pic.twitter.com/kXFYhSvnqC

— Belgian Royal Palace (@MonarchieBe) April 28, 2022
The Mystic Lamb
One of the leading exhibitions is a floral interpretation of The Mystic Lamb. Also known as The Adoration of the Mystic Lamb, the renowned 15th-century altarpiece was painted by brothers Jan and Hubert Van Eyck and is featured in Saint Bavo's Cathedral.
Ghent florist Inge De Bruycker recreated the piece for the festival, placing her sacrificial lamb on a pedestal of flowers. In order to recreate the 'blood' that flows from the lamb, De Bruycker used an arrangement of colourful mosses.
Related News
De Bruycker's rendition of The Mystic Lamb was originally set to be displayed in April 2020, during the so-called 'year of Van Eyck' after restorations had been finished and the piece would go on show one final time before being displayed in Saint Bavo's permanently.
However, Floraliën Ghent was cancelled due to the Covid-19 pandemic, meaning De Bruycker's work will make its debut this year instead.
'My Paradise, a Worldly Garden'
The theme of this year's festival will be 'My Paradise, a Worldly Garden', featuring a variety of flora.
"In our society, people are increasingly looking for silence and rest, for themselves and for their personal paradise," says Floraliën Ghent's website. "That paradise lies in a different place for everyone." The festival hopes to showcase that paradise by presenting Ghent as a green city.
Among the flowers displayed will be the azalea, known as "the pride of Flemish ornamental plant cultivation."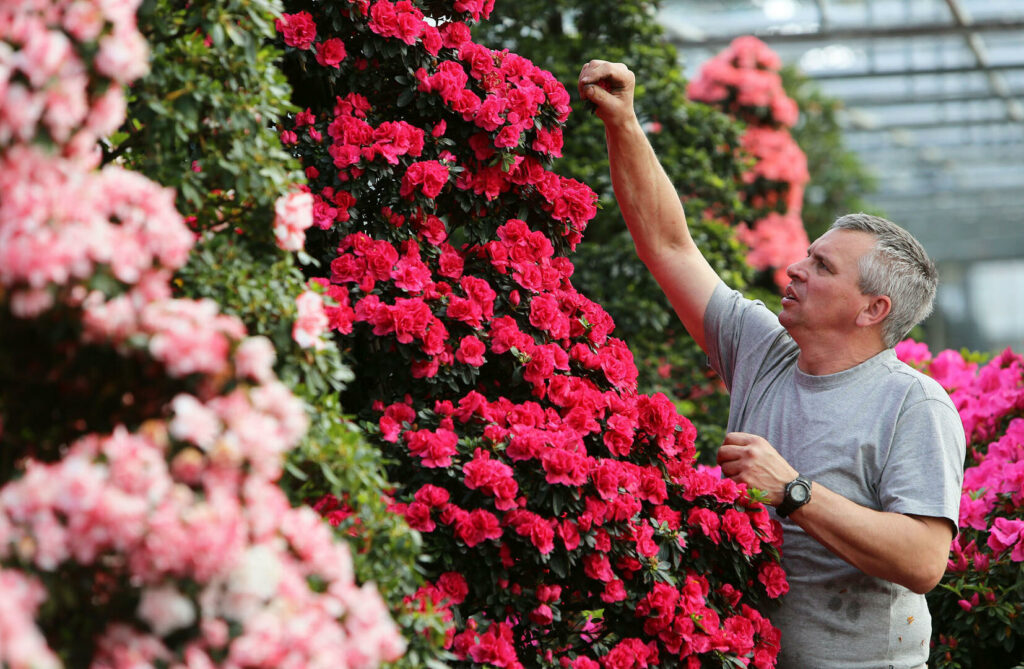 Floraliën Ghent runs from today (28 April) until Sunday 8 May. More information about the festival can be found here.