Finding a soulmate is often presented as life's greatest goal: the ultimate ambition that gives meaning to our existence and defines our adult lives. And though this cosy ideal of conjugal cohabitation makes light of the difficulties that many married couples face, the social norm of settling down and raising a family remains embedded in the modern mindset.
Yet although this picture of domestic stability seems ageless, it has of course altered hugely. In an age where gender equality is something that we strive for (though still have a way to go) and family life is often put on hold in the name of a career, is there a chance that this dated social convention will fade completely?
One Belgian researcher is asking this very question as many younger people seem to be bucking the age-old trend of coupling up. The "Singleton Project" explores why people are actively choosing to remain single – a decision that to some might seem to be defying human nature itself.
The past two years have been tough for anyone looking for love: venues and events that would normally provide an opportunity to mingle have been closed and in some countries, meeting anyone outside your domestic circle was banned outright (though that didn't stop various politicians from continuing with extra-marital affairs).
Even in Belgium, where authorities granted us one "knuffelcontact" ("cuddle-buddy" in English), dating became an enormous challenge and often lost its appeal entirely. And when the standard "drink in a bar" was replaced by "go for a wet walk in the park", is it any wonder that singles often chose to stay home?
Let @Orlando_tbt know.
Belgium in Brief is a free daily roundup of the top stories to get you through your lunch break conversations. To receive it straight to your inbox every day, sign up below:
As many as 60% of donor children born in Belgium have a Danish biological father, according to Het Laatste Nieuws. Read more.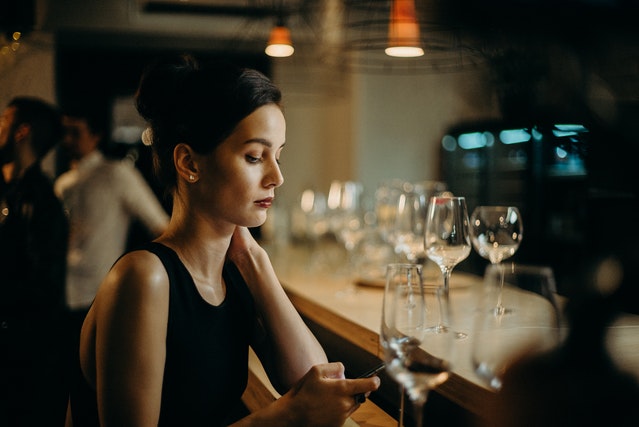 An increasing number of young people is staying single for a long period of time. Is it becoming more difficult for them to find a perfect match? Or do they just not want to? A new Belgian study aims to find out. Read more.
Walk into Le Grand Café on Place de la Bourse in downtown Brussels, and step back in time. It was in 1874 that the brasserie, built by Emile Jaulet in eclectic style, first opened, but it has gone through many incarnations since then. Read more.
Summer seems to be steadily approaching, as temperatures jump up and Brussels' parks and terraces are enthusiastically frequented. But while the sun means positive news for most people, a Belgian campaign warns against the one thing that dampens the spirit: skin cancer. Read more.
For many, stutters, freezes, "you're on mute!", and other awkward silences have come to define our dreary early-morning Zoom meetings. But now, research has shown that our recent shift towards video-conferencing is even sapping our creativity. Read more.
Almost three-quarters of all Belgians no longer think that owning a home is affordable without financial help from family, according to a survey from ads site 2dehands, known for being an online store for secondhand items. Read more.
This laid-back music bar is one of those hidden Bruges spots that most tourists never discover. Located on the trendy Langestraat, it has been around since 1909, but it was recently given a makeover. Read more.