In a video intended to highlight the iconic status of the British Queen as the UK celebrated her Platinum Jubilee, Queen Elizabeth II was confused with Belgian Princess Elisabeth.
The video, posted to the Twitter account of the British Royal Family, shows a number of places around the world that are named after the Queen, including the Princess Elisabeth Research Centre in Antarctica. However, that centre owes its name to the Belgian Princess, and is therefore written with an 's' instead of a 'z'.
"For 70 years The Queen has been at the centre of our culture, much imitated, but never bettered," the tweet reads.
The video opens with the Queen's appearance in the short London 2012 Olympics opening video alongside Daniel Craig's James Bond, and continues showing her on billions of coins and banknotes, launching ships and inspiring art.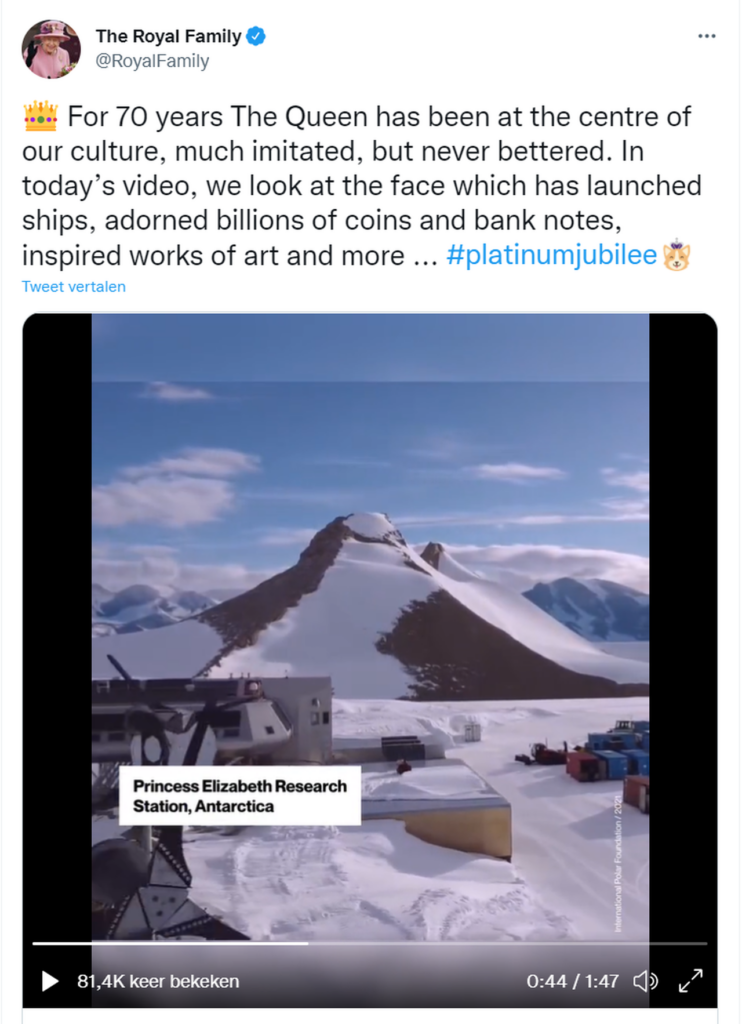 However, the "Princess Elizabeth Research Station" (sic) shown in the video, is not named after the British Queen at all, but after Princess Elisabeth of Belgium. On the polar base's website, it is also clearly stated that the station received its name to "herald the return of Belgium on the continent."
Given that the Belgian base on Antarctica was opened in 2009 and is clearly named after Princess Elisabeth, this is a strange mistake to make given that the British monarch had already been a queen – not a princess – for over 50 years.
Related News
Princess Elisabeth takes her name from her great-great-grandmother Queen Elisabeth, wife of King Albert I.