If there's one thing populist politicians have taught us in recent years, it is that no scandal is seemingly large enough to dislodge them from power. The champion of outstaying his reasonable tenure in office (was it ever reasonable?) was a certain US President who willfully encouraged an armed mob to storm the Capitol as he refused to accept losing the last election.
The UK has a not dissimilar character occupying No. 10 – and the likeness to Trump becomes more striking with each fiasco that engulfs the government. The litany of misdemeanours is now so blatant and Boris Johnson's disdain for the truth so accepted that the nation finds itself in an absurd situation where revelations of sleaze and deceit fail to register with much of the electorate.
Unlike other nations, the UK lacks many of the written rules that bind ministers elsewhere. In the nation of virtue and decency, it was never thought necessary to put down on paper things that surely "go without saying". Johnson has used this oversight to his full advantage, throwing principles to the wind whilst remaining within the greyest limits of the law.
Yet the Prime Minister's evermore tenuous hold on power was further weakened by the bombshell resignation of the two most senior ministers in his Cabinet – Chancellor of the Exchequer Rishi Sunak and Health Minister Sajid Javid. With them, a flurry of other Tory party resignations and renewed calls for Johnson to walk. Yet like some Oedipal tragedy, it seems Johnson won't accept his fate until every possible way out of the madness has been closed.
As a Brit abroad, it's easier to laugh from a distance. Yet time on the Continent also highlights the growing gulf between UK and European politics. Could this go on in Belgium? The mere suggestion seems preposterous. I think back to the 2017 elections in France, when frontrunner François Fillon was pushed out of the Presidential race by political malfeasance that paled in comparison to Bojo's blunders.
That isn't to sugarcoat what happens on this side of the Channel, but when the writing's on the wall, most EU leaders are able to read it.
How long do you think Boris can hang in there? Let @Orlando_tbt know.
Belgium in Brief is a free daily roundup of the top stories to get you through your lunch break conversations. To receive it straight to your inbox every day, sign up below:
Narrowly surviving a vote of no confidence on 6 June, Boris Johnson is out of the frying pan and into the fire. Read more.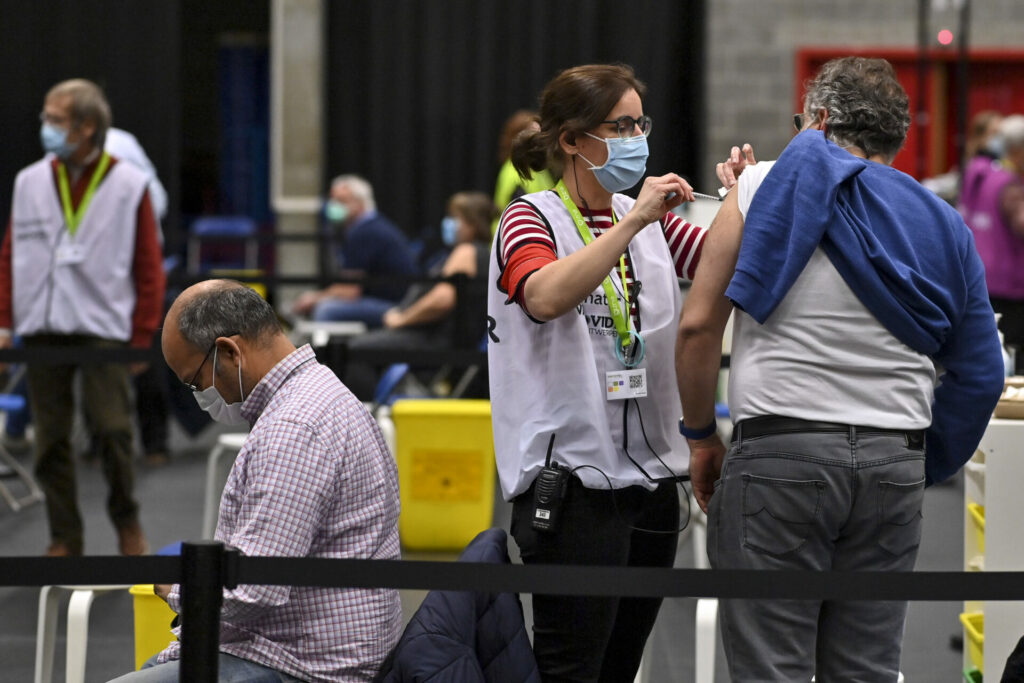 Covid-19 cases and hospitalisations are once again rising across Belgium, which has spurred the various health ministers to announce an autumn booster campaign, which will focus on increasing vaccination protection across the population. Read more.
Two Belgian restaurants have been included in a recent listing of top restaurants in Europe, while other locations in the country have been included in "Cheap Eats" and "Classical" rankings. Read more.
Temperatures have hovered at around 20 degrees in Belgium and will continue its steady course over the coming weekend. But next week, the temperature will start an upward trajectory from Monday 11 July where temperatures will go up to 25°, according to Belgium's Royal Meteorological Institute (RMI). Read more.
The anti-corruption organisation Transparency International has called on Europe, and particularly Belgium, to drop the lucrative diamond trade with Russia, which helps fund the Russian government. Read more.
"Happy Independence Day from the FN, and if you are going to celebrate it, remember to do it our way," the American subsidiary of Belgian gun manufacturer FH Herstal said in a now-deleted tweet. Read more.
You can explore Liège by river on a shuttle service called La Navette Fluviale. Read more.