With short-sleeved tourists still thronging Brussels streets and cafés doing a roaring trade with packed-out terraces, it seems a little incongruous to turn our attention to winter and the hardships that those dark days have in store.
The change of season by itself is enough to shake us from our summer reveries, quite apart from the additional challenges it poses to households. Can't we just celebrate the unusually good weather and leave the worries for later?
Unfortunately not. As Alexander De Croo demonstrated yesterday, wishful thinking is best left out of economic forecasts and "preparing for the worst whilst hoping for the best" is a sage policy. Alright Alex, how bad are we talking?
Well, maybe the next five to ten winters... Ooof. Visions of a desolate and dismal decade come to mind, our now-vibrant surroundings transformed into a dreary Dickensian cityscape. Most likely in black and white as well.
A quick look at neighbouring countries does little to inspire confidence: there's a high chance of "controlled" blackouts in France; Germany is throwing environmental caution to the wind as it fires up coal power stations; UK households will soon be incentivised to not use appliances at peak times.
It seems only a matter of time before Belgium follows suit, which is exactly what one opposition party is calling for. Yet with household energy prices already exorbitantly high, we must surely be reaching the limit of what individuals can be expected to cope with.
In the UK, a consumer strike on paying energy bills is gaining traction, with organisers citing the enormous profits that energy companies are making (an injustice not unknown on the continent).
Short of insurrection, how do you think Belgium could weather the hard months to come? Let @Orlando_tbt know.
Belgium in Brief is a free daily roundup of the top stories to get you through your lunch break conversations. To receive it straight to your inbox every day, sign up below:
In light of rapidly rising energy prices, French-speaking opposition party Les Engagés asked the Federal Government on 23 August to activate the first step of its emergency energy plan, adopting the established "early warning" measures. Read more.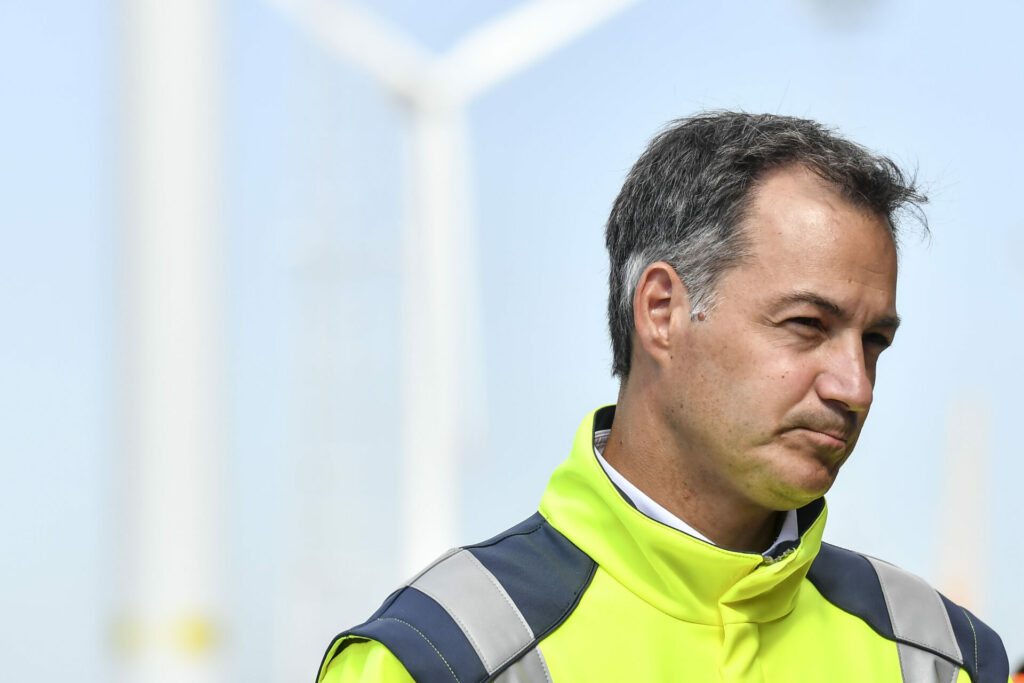 During a planned visit to the port of Zeebrugge on 22 August, Belgian Prime Minister Alexander De Croo warned that the country faces long-term economic hardship due to soaring energy costs. Read more.
Not even one week since its introduction, city services and officials have requested that the new circulation plan that directs cars around the centre of Brussels be suspended in order to avoid an "explosive cocktail" of conflicting issues. Read more.
The sky-high gas and electricity prices are having a direct impact on inflation in countries across the EU, however, the automatic wage indexation has resulted in the purchasing power in Belgium being better protected than in neighbouring countries. Read more.
Several people have been arrested in Molenbeek after consecutive days of fighting on Friday, Saturday and Sunday, reported Bruzz. The clashes seem to be the result of a dispute between two Syrian families and involved between 50 and 100 people, including minors. Read more.
Feared and reviled down the centuries, freemasons are still treated with suspicion. Read more.
Bruges can be crowded in the summer, and yet there are some secret streets where tourists never walk. The Oliebaan is one of them. It feels as if you have left the overcrowded city behind when you turn down this ancient earth lane. Read more.