The British people have been queuing in their tens of thousands to pay their respects to mourn the recently deceased Queen Elizabeth II, as her coffin is displayed and has been made accessible to visitors in Westminster Hall, the oldest room of the British Parliament.
Queen Elizabeth II's coffin is currently laying on a catafalque adorned by the imperial crown in Westminster Hall and has been made accessible to citizens at all hours until her state funeral on Monday.
Certain people have waited in line for 30 hours, in a queue stretching over six kilometres on Thursday, to pay their final respects to the sovereign ahead of her burial.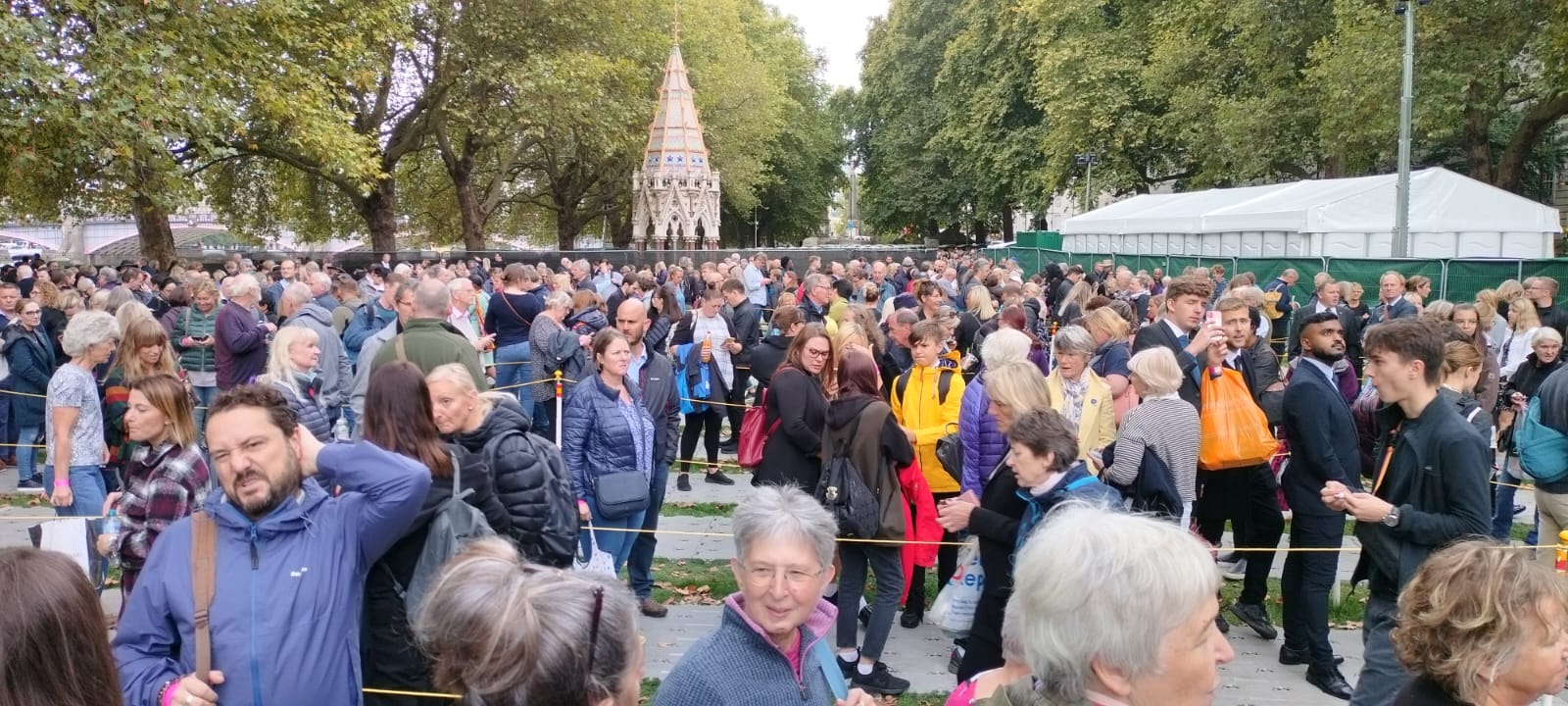 Hundreds of volunteers were on hand to assist the crowd, with 500 temporary toilets also erected for the occasion. However, once inside the hall, the viewing public will face airport-like security as no food or drink is allowed, along with flowers or photos.
On Monday, the Queen's coffin will then be brought to Westminster Abbey at 12:00 (CET), for her state funeral in the presence of more than 2,000 guests, including the King and Queen of Belgium.
A more private burial will take place at 20:30 (CET) in a ceremony reserved for close family members at St George's Chapel in Windsor Castle, following a church service attended by more than 800 people.
Related News
In the meantime, King Charles III will travel to Wales on Friday, alongside Queen Consort Camilla, the last stop on their tour of the United Kingdom's four nations.
Charles is the oldest ever British monarch to accede to the throne and inherits a disunited United Kingdom, with energy bill exploding in the country and renewed calls for a second referendum on Scottish independence.