For more than a year, thousands of asylum seekers who are legally entitled to reception have been sleeping rough, leading to Belgium's asylum agency, Fedasil, being convicted at numerous times, the ECHR scolding Belgium, and now, a national court convicting the state in a groundbreaking decision.
For the first time, the Belgian state was convicted in summary proceedings by the French-speaking Labour Court in Brussels, which has already convicted Fedasil more than 6,000 times in 2022. Earlier this year, Brussels' Court of First Instance already condemned the Belgian state for its inability to provide shelter to asylum seekers, highlighting the perpetuity of this crisis.
"That the Belgian State is now also condemned for its failure to provide reception is quite groundbreaking. The court has ruled: 'The Belgian State is conspicuous by its absence. Despite 6,000 condemnations of Fedasil, the Belgian State remains silent'," Thomas Willekens of Vluchtelingenwerk Vlaanderen (Refugee Work Flanders), wrote on Twitter.
Uphill battle
Despite Fedasil's conviction, which should result in applicants finally receiving shelter, many people are still left sleeping on the streets for months. Even after the European Court of Human Rights (ECHR) ordered the Belgian state to provide shelter, no structural solution was presented.
In desperation, lawyers of 23 asylum seekers (Afghans and Burundians) went to the French-speaking Labour Court to urge Belgium to pay the penalty payments if they are not offered shelter. "The Labour Court agreed to this demand," the lawyers noted in an announcement. "This is a very harsh condemnation of the Belgian State."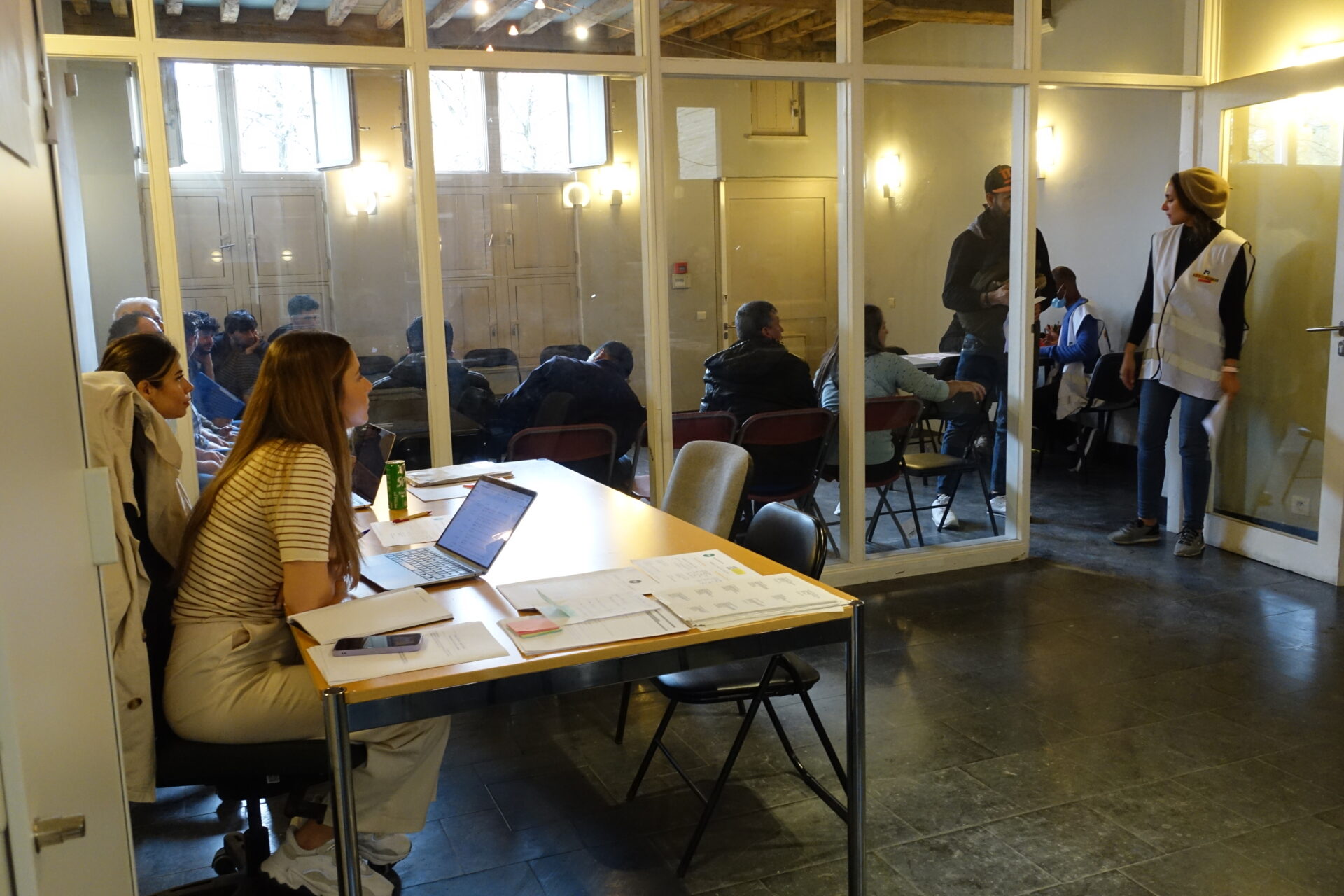 Willekens stressed that this conviction is "yet another signal that what Belgium is doing is not legal," adding that "it is necessary to establish a penalty that is high and convincing enough."
The French-speaking Labour Court of Brussels ordered Fedasil to house the applicants in a reception centre immediately. If it fails to fulfil this request, Belgium, not Fedasil, will face a fine of €8,000 per day. This is higher than the previous amount it was ordered to pay (€5,000 for each working day).
Related News
"We hope not to have to resort to claiming the penalty payments. What people want is a bed and a roof. A crisis should be treated as a crisis and so far that is not the case," lawyer Marie Doutrepont said.
On Thursday, lawyers and NGOs will gather in front of Minister Van Quickenborne's office to symbolically bury the Rule of Law "because the law and verdicts are not respected," the organisers said.