The number of people who became Belgian by applying and attaining citizenship in the country reached the highest level in two decades last year.
In 2022, a total of 47,561 non-Belgian people acquired Belgian nationality, the highest number since 2001, according to figures published by Statbel, the Belgian statistics office, on Thursday. This also marks the first time since 2002 that the annual number exceeded 45,000.
The largest number of people acquired the nationality in March last year when 4,558 people became Belgian.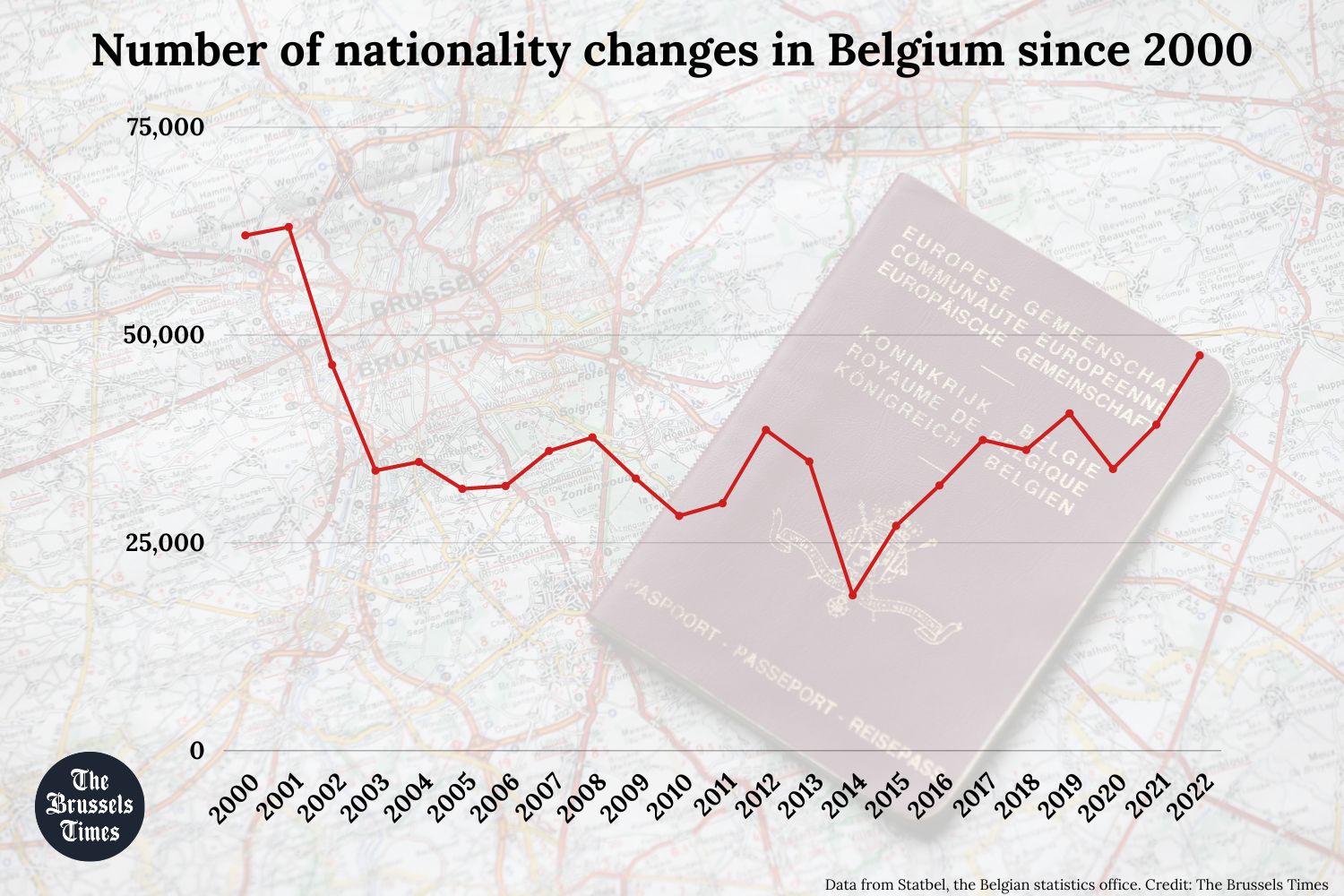 Three-quarters of the people who acquired Belgian nationality last year have roots outside the European Union.
The main country of origin of people who became Belgian was Morocco, followed by Syria, Romania (which is an EU Member State), Afghanistan and Iraq. People from these top five countries account for almost one in three new Belgians. Within the EU, mainly Italians, Poles, Dutch and French became Belgians.
In the early 2000s, the number of people becoming Belgian peaked after Guy Verhofstadt's government introduced a fast-track law to simplify access to Belgian nationality.
However, this was rolled back under Elio Di Rupo's government, which implemented stricter conditions being put into place. Since then, people can only apply for citizenship if they legally resided in Belgium for at least five years.
As part of the application, proof of economic and social integration and language skills must be provided.
Effects of 2015 asylum crisis
Since 2020, the number of Syrians, Iraqis and Afghans who became Belgian has grown considerably.
"This increase from the Middle East and West Asia is mainly related to the 2015 refugee and asylum crisis," Koen Dewulf, the director of the federal migration centre Myria, told De Tijd.
Related News
"Many Syrians and Iraqis arrived in our country then after applying for international protection, leading to a large growth of those populations in our country," he said. As this is more than five years ago, many are now eligible to receive citizenship.