After several weeks of negotiations between rail companies and trade unions, an agreement has been reached between SNCB and trade unions for 2023-2024 which aims to improve working conditions for railway workers.
The deteriorating working conditions of railway staff and the lack of response from the Federal Government at the end of last year resulted in a wave of strikes, disrupting train traffic, sometimes for several days in a row.
The railway companies last year tried to give clear signals and commitments to improve the situation to avoid strikes by, for example, offering a one-off premium, but unions declined this offer, instead calling for a concrete social contract that safeguards recruitment, working conditions and staff welfare. In the meantime, strikes continued.
The delay in concluding the social agreement was mostly down to the fact that the management contracts for SNCB and Infrabel had to be concluded first, but railway bosses promised unions that a social agreement would follow immediately after these were concluded.
Works on the agreement started in January, and in February, Belgium's rail companies SNCB (which operates trains) and Infrabel (which maintains the rail infrastructure) proposed a social agreement to rail unions. On Wednesday evening, the Joint Trade Union Front for railway and HR-Rail, the legal employer of all employees of the Belgian railways, announced an agreement was reached.
Easing pressure on staff
The text provides measures which aim to tackle the issues addressed by rail unions, from increased workloads and violence against staff members to poor purchasing power.
Firstly, as part of the agreement, more than 4,000 additional jobs at SNCB and Infrabel will be created to "ease the pressure on operational jobs." Here, priority will be given to operational staff. Measures will also be taken for the well-being of staff, especially in terms of training, anti-abuse policy and the prevention of burnout among staff members. HR-rail confirmed a "massive investment" in this.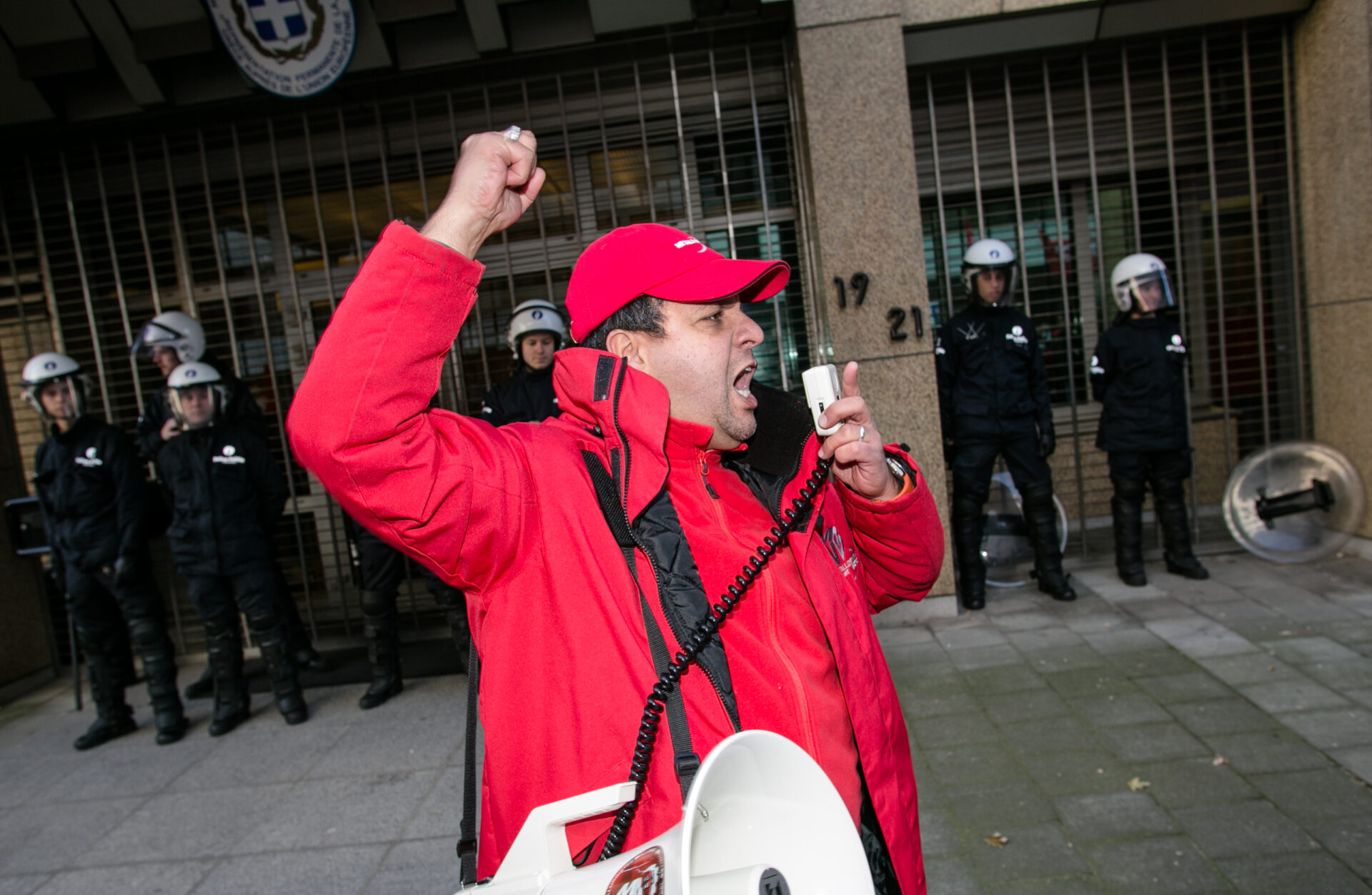 The agreement also aims to improve personnel's net purchasing power by granting an eco-cheque of €250 in 2023 and €200 in 2024, while meal vouchers will also be gradually increased by €0.5 on 1 July 2023 and by a further €0.5 on 1 January 2024.
In terms of other additional benefits, hospitalisation insurance will now be included in the Staff Regulations, both for active and retired staff members.
Remaining vigilant
HR-Rail concluded that the agreement improves conditions for employees while making it possible to "achieve the company's ambitious goals." Mobility Minister Georges Gilkinet also welcome the social agreement as an essential element in the continued redeployment of the train in Belgium.
"The new commitments that will be made in the coming months, as well as the attention to the quality of life at work and the prevention of violence against staff, are essential decisions that I fully support."
Meanwhile, trade union ACOD Spoor said it was "moderately positive," but that the Joint Trade Union Front remains vigilant and will closely monitor the concrete implementation of the planned measures.
Related News
"This agreement is a step in the right direction, but it does not fully address all the concerns of the field, especially in terms of working conditions and staff welfare."
The last social agreement dates back to 2016, while the last social agreement with a financial revaluation dates back to 2008.