For years, event organisers have been striving to make festivals more sustainable. Now, some of Belgium's biggest festivals are looking to offset their emissions by planting trees with the help of festival-goers.
With the festival season fastly approaching, several organisers are joining forces with the Belgian eco-friendly payment application bonsai to receive payments in the run-up to and during the festivals. In this way, the festivals together aim to plant more than 250,000 trees.
Some of the country's biggest events including Tomorrowland, Rock Werchter and Pukkelpop, are taking part in the initiative. Festival-goers who pay via the bonsai app will be able to plant a tree for every ten transactions, thereby offsetting their CO2 emissions.
"By doing so, festival-goers will be able to contribute to a total reduction of 75,000 tons of CO2. That's almost 700,000 km travelled by a new diesel car, or 17 times around the world," bonsai said in a statement.
Madagascar mangrove trees
In total, the company plans to plant 250,000 trees with the help of the public, equivalent to the size of 50 football pitches. CORE Festival, which is organising its second edition this year in the heart of Brussels, is aiming to plant 10,000 new trees, while Pukkelpop for 25,000 and Rock Werchter (in collaboration with Werchter Boutique and TW Classic) for 100,000, as is Tomorrowland.
"The main objective is to have a low-impact festival, where the ecological footprint is smaller than if you stay at home. So an initiative like bonsai fits perfectly into our vision," Frederik Luyten, the spokesperson for Pukkelpop, said.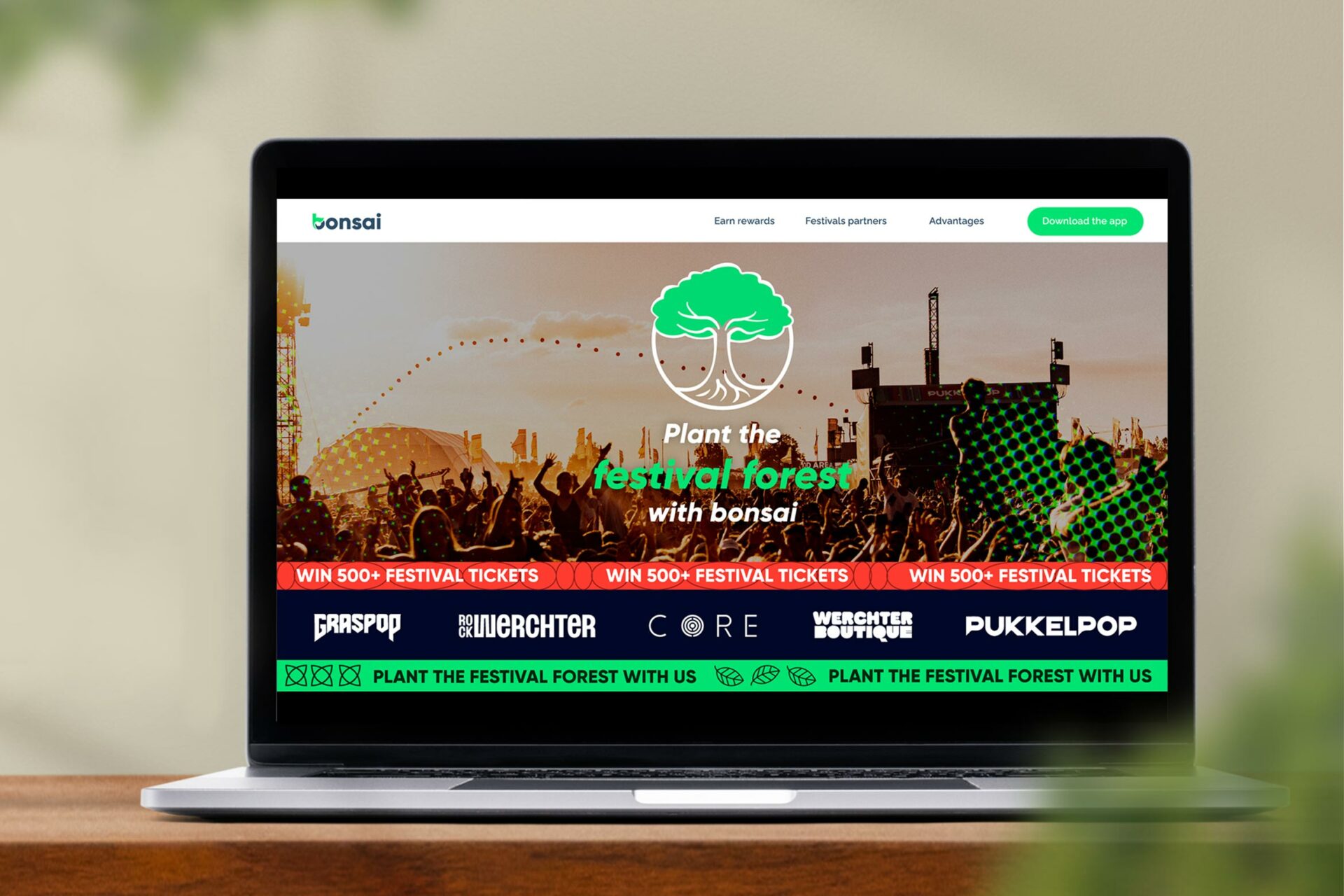 The forests planted for each event will be made up of mangrove trees, that will be planted in Madagascar, as these trees are known to absorb four times more CO2 than trees in Belgian forests.
Bonsai will also offer festival-goers so-called "leaves" which allow them to win and redeem festival tickets and other exclusive rewards by paying for their daily purchases through the app.
Related News
"Together with the festival audience, we want to reach our goal of planting 20 million trees by 2025. In this way, we are truly paying back the planet," Jelle Baats, CEO of bonsai, concluded.