Delhaize has obtained an extension to the ban on strike actions and pickets taking place outside of all Belgian supermarkets and distribution centres.
Management will continue to be allowed to send bailiffs to shops closed by actions organised in protest against the its plans to franchise its self-managed supermarkets.
Delhaize had previously obtained a ban on strike pickets outside of supermarkets and depots in certain regions via a unilateral request from a Dutch-speaking court, until the end of April.
"The request has since been extended, it now also applies to the entire Belgian territory," said Delhaize spokesperson Roel Dekelver.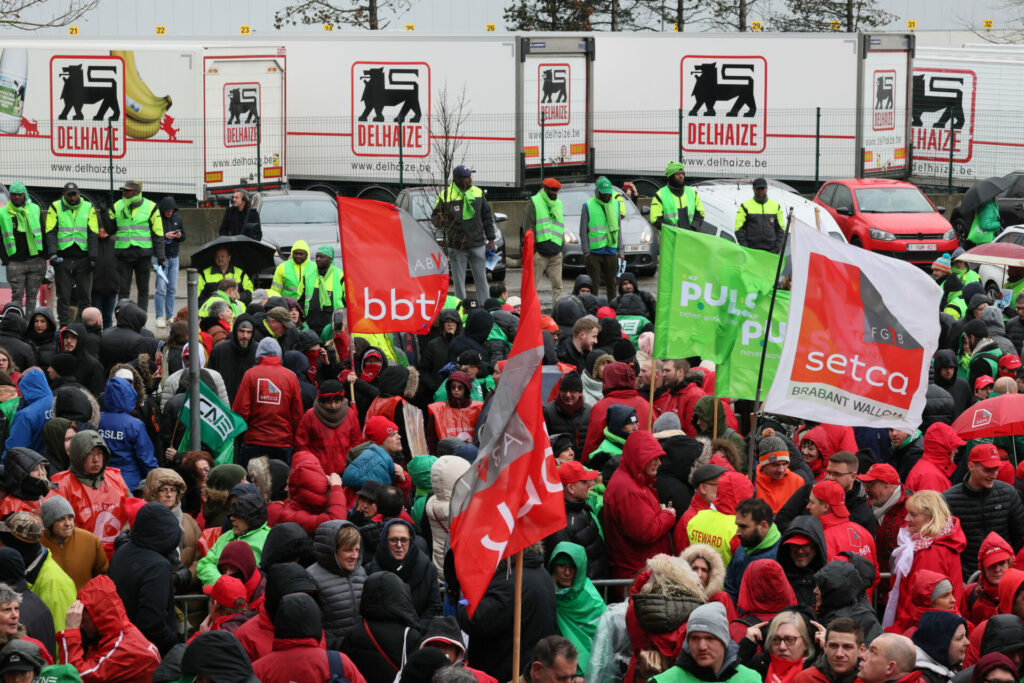 The supermarket chain can therefore continue to send bailiffs to shops closed by actions in protest against the management's plans to transfer its 128 own shops to independent operators.
On Tuesday morning, two shops in Antwerp were closed due to actions. Consequently, Delhaize will be sending in bailiffs to forcibly reopen the supermarket.
Two other shops in Brussels were closed as well, but by Delhaize itself – one in Molenbeek for technical reasons and another in Ixelles has been preventively closed for a few days due to security reasons. There were no problems at the distribution centres.
Related News
On Tuesday afternoon, management and unions will meet during a works council.