Some 300 protesters gathered at the Groenplaats in Antwerp for a silent demonstration on Saturday, following the appeal court's ruling in the Sanda Dia case: the 18 members of student union Reuzegom convicted of degrading treatment and unintentional killing of 20-year-old Dia all avoid prison.
The members received sentences of up to 300 hours of community service, €400 fines and must also pay compensation to several members of Dia's family – punishments that the activists think are far too light.
"The verdict in the Sanda Dia case is not OK," one of the protesters told VRT. "The Reuzegom members should be given a much higher sentence for these heinous and sadistic acts they carried out on a young man who will not see the light of day again. We all know they are from rich backgrounds, so these fines amount to nothing."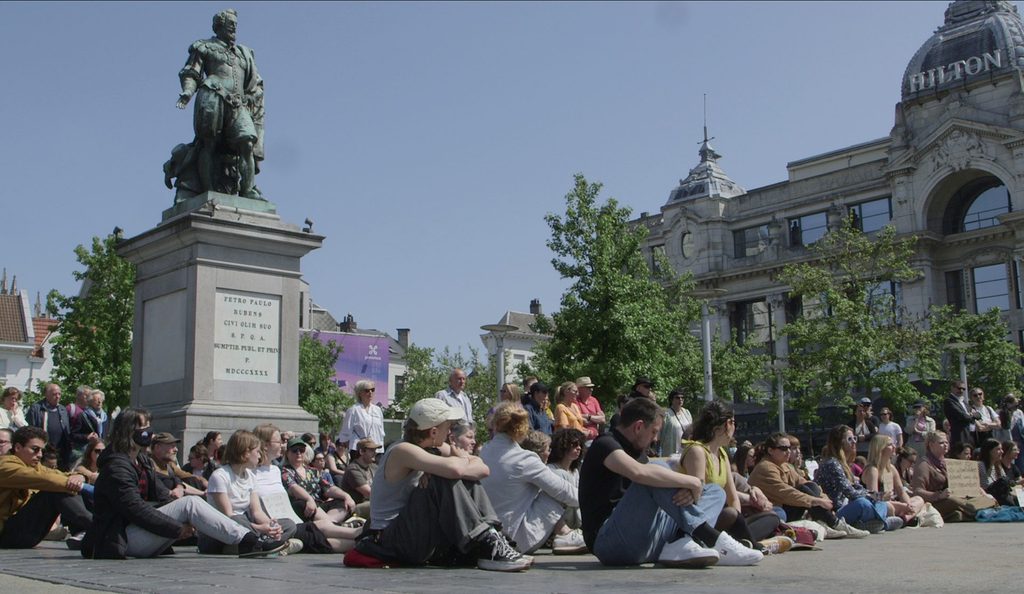 The ruling, which took place on Friday, was widely criticised and condemned as "class justice."
in 2018, Dia died of hypothermia and multiple organ failure after drinking large amounts of alcohol and fish oil, and standing in a cold pool of water in December for an extended period of time during an initiation ritual to join Reuzegom.
Related News
"There are people who lost someone and they did not get justice," said one of the activists, addressing the justice system. "We are angry with the system because it does not work. It should be fair and just. Many people do not recognise this case as murder, but it is. Someone was treated inhumanely and died."
At 14:00 sharp, the silent demonstration was interrupted by loud applause from all present.