Not sure what to do in Brussels this weekend? No worries, take a look at this selection of events happening this weekend, from funky nights on the C12 dancefloor to a drawing festival in the city centre, as well as an exploration of Etterbeek's finest artists. Have a great weekend!
Arts, music and culture
C12 Nite 062, C12, Saturday 8 October
C12 is the best place to be this Saturday night. From Korean-born DJ Hunee taking to the decks, prepare for a musical journey that goes from classic house music to disco. Also on the line-up is Antwerp-based DTM Funk, whose multi-genre sets blissfully combine soul/disco/funk with hints of hip hop and afro-beats.
In C11, the venue's second room, a stellar line-up includes Elisa Bee, who is a record collector and producer, but first and foremost is a DJ whose sets are inspired by sounds from the past, and Lefto Early Bird, a shining light on the Brussels music scene. More information and tickets here.
Art on Paper, Espace Vanderborght near Grand Place, Thursday 6 to Sunday 9 October
This weekend, Espace Vanderborght, a unique venue in the city centre of Brussels, is hosting the international contemporary drawing fair, an occasion to celebrate the quality and diversity of contemporary approaches to drawing as part of the third edition of the Brussels Drawing Week.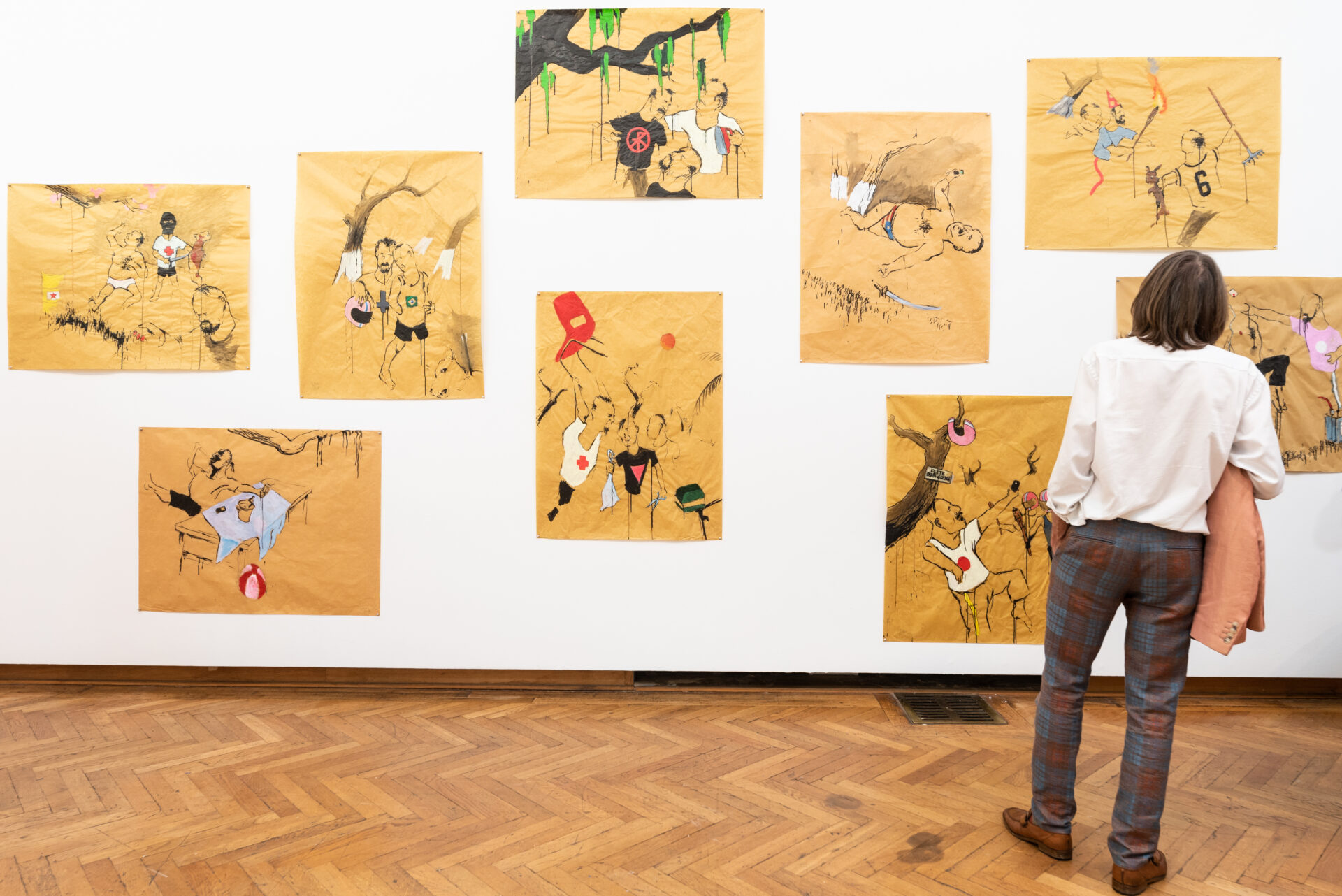 From professionals and amateurs to enthusiasts of the art form, this fair gives a wide audience the opportunity to discover the artists selected by established and emerging Belgian and international galleries. More information here.
City celebrations
10 years of Subba, C12, Friday 7 October
Subbacultcha is celebrating its ten-year anniversary in style. The magazine can usually be picked up across the city's shops and events. The organisation' behind it also has an ever-growing community – with an affordable membership – which gives enthusiasts access to niche concerts, parties, exhibitions and performances at more than 50 venues in five cities.
To mark hitting double digits this year, it is hosting a large event at C12 together with some of its favourite DJs, promoters and artists that have joined its journey, from Belgian songwriter David Numwami to Otis, the Brussels-based DJ (the man behind Slagwerk) who will deliver cutting-edge electronic sounds. More information here.
Soiree Kadee, Nekkersdal in Laeken, Friday 7 October
A special evening out for children. Between 17:00 and 21:00 on Friday evening, the Dutch-language community centre Nekkersdal in Laeken will become the playground for the city's children, where they can exert themselves on a Parcours by "Circus Without Hands" for those older than nine years old, and other play opportunities for younger tots.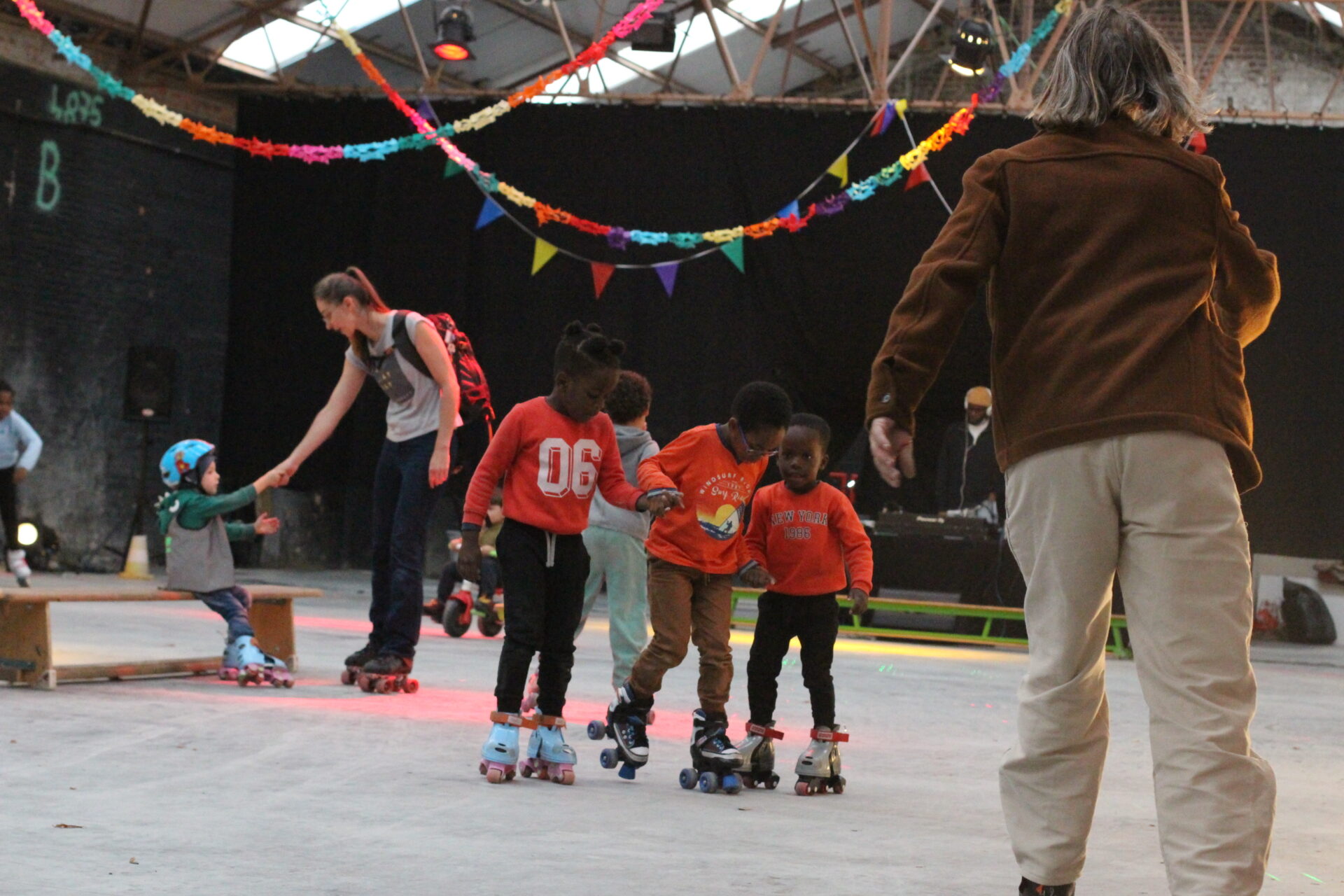 Later in the evening, delicious food and refreshing drinks will be served to recover energy levels. More information here.
Etterbeek Artists' Trail, various locations in Etterbeek, Friday 7 to Sunday 9 October
The fifth edition of the now traditional, three-day event is a dynamic yet intimate opportunity for the public to discover the worlds of more than 120 local Etterbeek artists, from dancers to photographers and musicians – and be welcomed into their personal studios and homes.
Related News
The municipality has invited its residents and beyond to discover local Etterbeek projects during a diversity-themed edition — diverse both in terms of the disciplines, but also in terms of the various activities, from volunteer guided tours to the showcasing of Ukrainian art. More information here.
Further afield
Festival Musical du Hainaut, various locations in Hainaut, Friday 7 to Sunday 16 October (two weekends)
The fact this festival is celebrating its 60th anniversary this year is proof of why it should be on your list of activities this weekend (or next).
Concerts will be held across the entire Walloon province, showcasing prime examples of famous repertoires, contemporary music, and even improvisation across various genres, from world music to jazz and commercial music. More information here.