Brussels has many hidden gems for those who know where to look, and its food markets are one of them.
There are food markets galore in the capital region, with at least one taking place every day of the week. Although many are open every day, we have selected a week's worth of the best food markets.
Anyone passing by can grab lunch, dinner or do their weekly shopping with locally sourced items. The markets are also a great opportunity for anyone needing an apéro before dinner and post-work drinks in general.
Monday - Market of Place Van Meenen, Saint-Gilles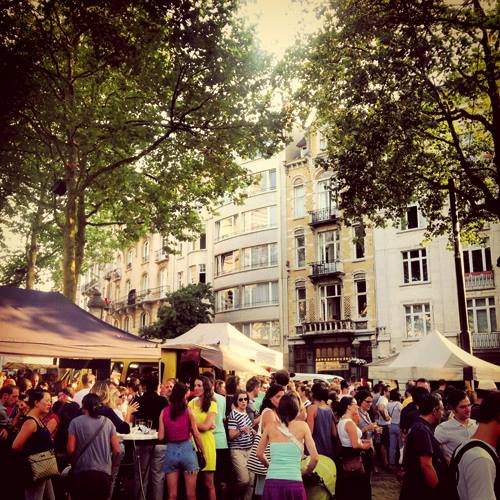 The start of the week doesn't have to be dreary, and the Saint-Gilles market, exclusively on Mondays in front of the commune, helps people start off the week with a glass of wine or beer and be treated to Thai, Spanish or Moroccan specialities.
This market is set in the heart of the trendy Saint-Gilles area, not to be confused with the famous Saint-Gilles market on the Parvis on weekends.
Place Van Meenen - 1060 Saint-Gilles. Open from 12:00 to 19:00 ( 19:30 when the weather is nice).
Tuesday - Stockel Market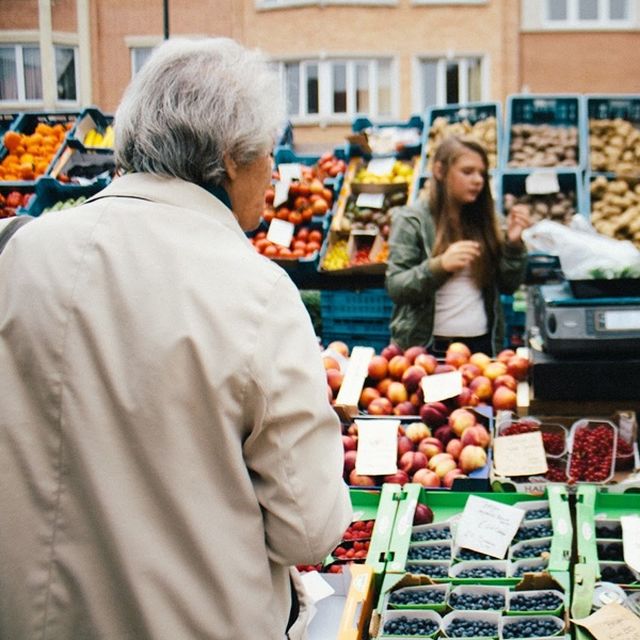 A market catering to families, it is ideal for grocery shopping and stocking up on quality products. For anyone with a love of botany, there is a nice selection of flowers and plants in a relaxed vibe slightly out of the hustle and bustle of Brussels' city centre.
Place Dumon - 1150 Woluwe-Saint-Pierre. Open Tuesday, Friday and Saturday from 08:00 to 13:00.
Wednesday - Châtelain Market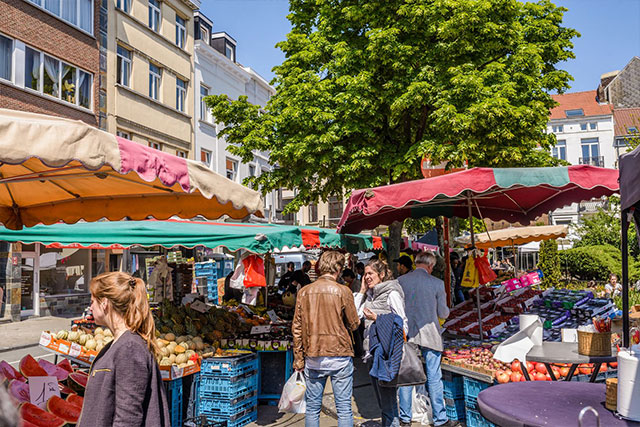 Set in the chic Place du Châtelain, this market is a well-known crowd-pleaser for those looking for a drink and a quick bite to eat on Wednesdays after work.
It offers down-to-earth products such as organic food and vegetables, but also sells oysters and champagne. A must for anyone needing a mid-week break, especially when the stalls close and the market starts buzzing with apéros.
Every Wednesday at Place du Châtelain - 1050 Ixelles. Open from 14:00 to 19:00.
Thursday - Gourmet Market Saint-Gilles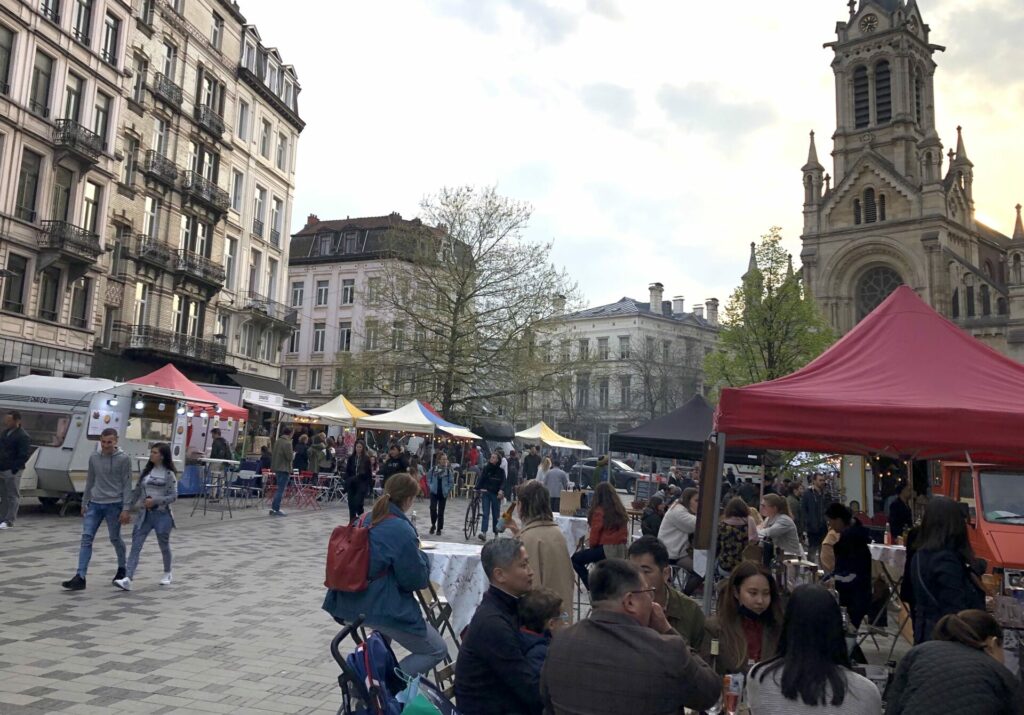 The food truck market usually takes place in the Place Marie Janson, but while the square undergoes its transformation into a park, the market has been moved to the Parvis.
Usually, it can be recognised by the smell of jerk chicken mixed with reggae music coming from the Jamaican food stall. Revellers can also find, among many things, Breton crepes, Thai food, Indian food and tapas.
Every Thursday at Parvis de Saint-Gilles (temporarily relocated from Place Marie Janson) from 11:00 to late.
Friday - Market of Place Chasseurs Ardennais, Schaerbeek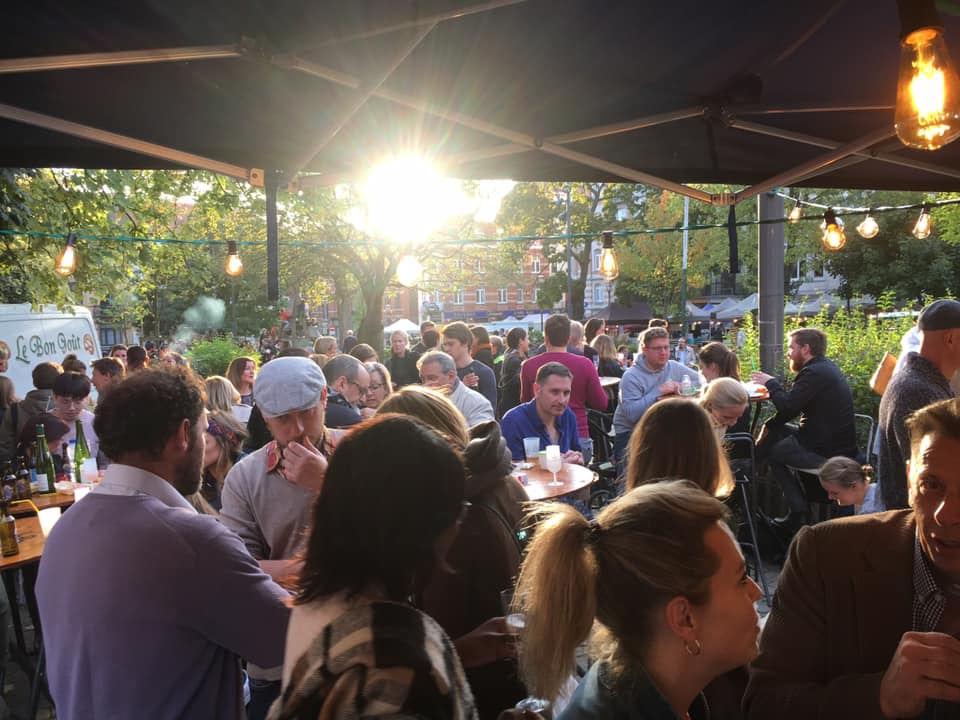 To kick off the weekend, there is a Schaerbeek classic: the market in the beautiful Place Chasseurs Ardennais.
Stop off here for a drink, or to stock up local delicacies such as roasted chicken, flowers, fruits and vegetables, excellent cheeses, and Italian products.
Every Friday at the Place des Chasseurs Ardennais, 1030 Schaerbeek. From 14:00-21:00.
Saturday - Flagey Market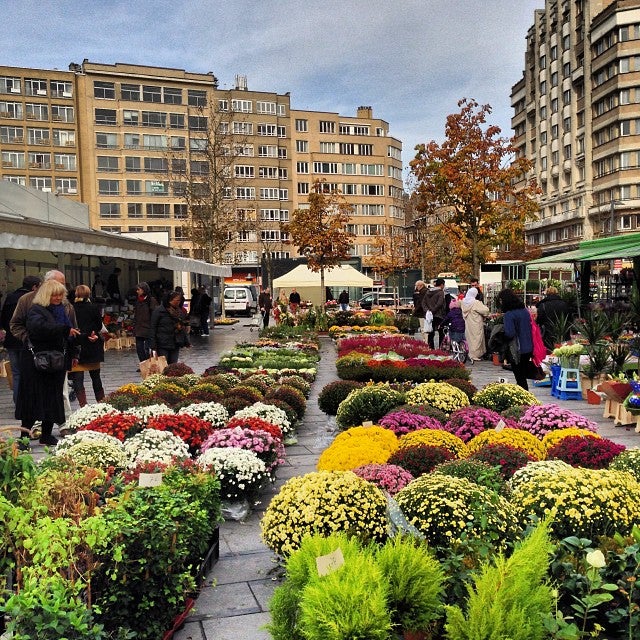 Flagey market is one of the "posher" markets, but is nevertheless a great meeting place either for breakfast early in the morning, or a coffee which can be taken away and drunk while walking around the Flagey lakes.
Foodies can find a range of fruit and vegetables, dairy products, wine, charcuterie but also plants and flowers. Set in the popular area of Place Flagey, a daily market for local products is set up every day, but a more complete version takes place on the weekend with a selection of food trucks.
Saturday and Sunday. Place Flagey - 1050 Ixelles. Open from 07:00 to 13:00.
Related News
Sunday - Jourdan Market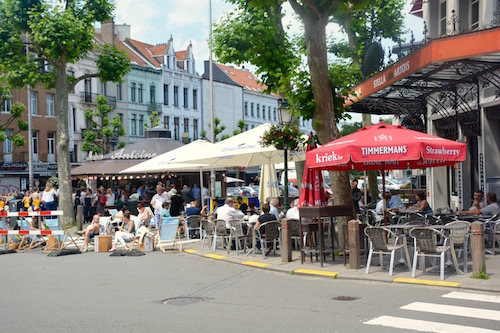 This market offers a village vibe in the heart of the European quarter. With a broad range of quality stalls, the market has a laidback atmosphere with many cafes and restaurants on the square itself.
Place Jourdan - 1040 Etterbeek. Open from 07:00 to 13:00.
Sunday - Abattoir Market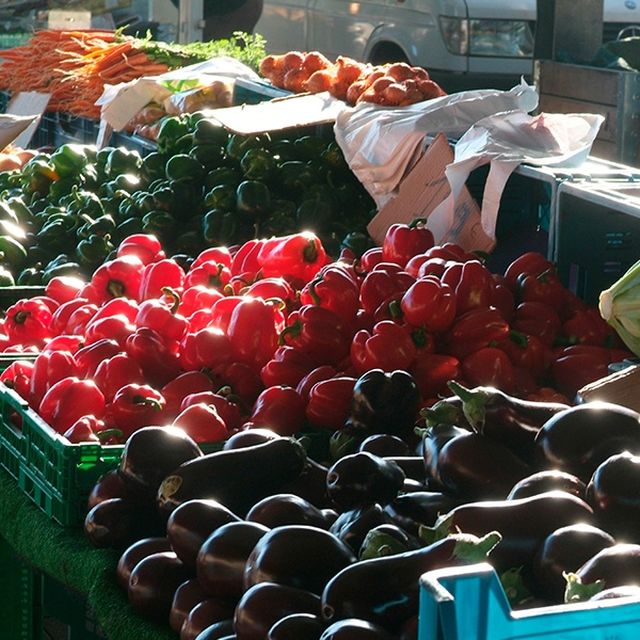 This list would not be complete without Abbatoir Market in Anderlecht, a staple in Brussels.
The market takes place on Friday, Saturday and Sunday. Anything can be found at this location, from food trucks to fresh produce to household items and clothes.
It comes as no surprise that the focus of the abattoir market is meat, and this is the place you can buy your fresh meat, fish or vegetables for very cheap prices without compromising on quality.
Rue Ropsy Chaudron - 1070 Anderlecht. Fridays, Saturdays and Sundays from 07:00 to 14:00.