In light of the ongoing disputes with Brussels' Good Move circulation plan, the region's Minister-President, Rudi Vervoort (PS), has come out in defence of the plan when speaking about it to Belgian media on Saturday, but admitted that there needs to be a better dialogue between residents and authorities on the issue.
The Good Move circulation plan makes it more difficult to drive through the city centre and direct traffic towards the Inner Ring. Vervoort, when speaking to +d'Actu, called for caution in drawing conclusions about the new traffic plan, insisting that the aim is not to block all forms of car traffic.
According to the Minister-President, there must be a collaborative approach to this type of project for it to work. "There has to be support from citizens, we have to explain to them what we want, what we are looking for and what we will do."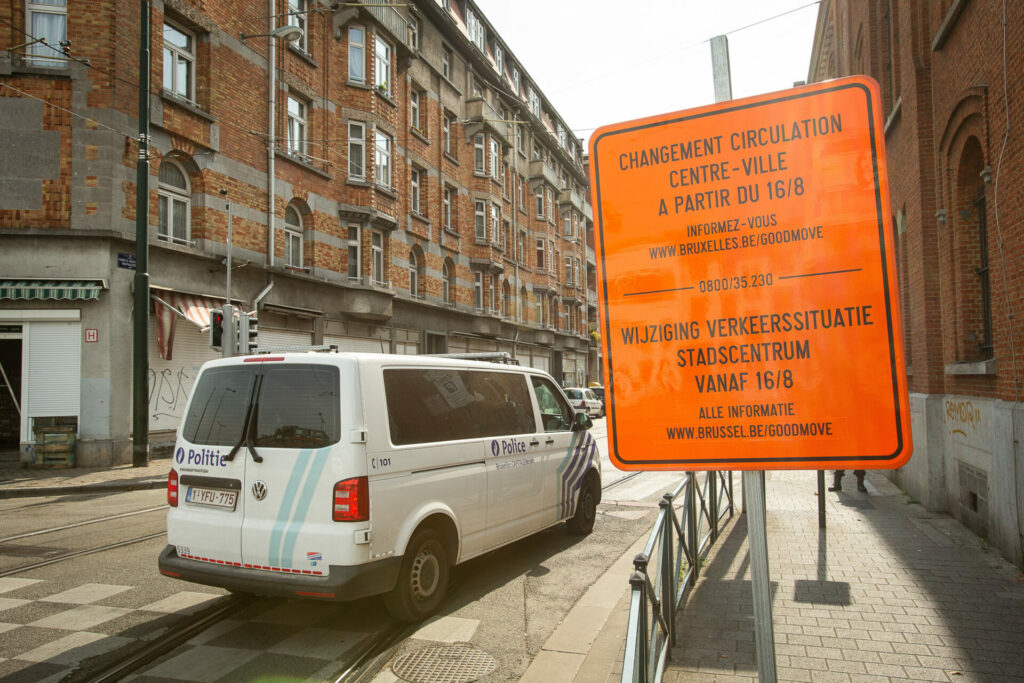 Vervoort also stated the city must not infantilise its citizens. "We have to be clear about what we are doing, and we have to realise that limiting transit traffic should not mean that the people of Brussels cannot move around across the city region."
With a video circulating last week of pro-Good Move campaigners in Cureghem being surrounded by local protestors, there has been a decisive push-back on the circulation plan from car users in Brussels.
Vervoort claims in an interview with L'Echo that he is not surprised by the pushback, but admits he did not accept or expect the scenes of tension in the streets like in Cureghem. "Yes, it's true that I didn't imagine what happened in Cureghem. We can't accept this, let's be clear! "
"Today, we have people who can't get home. They are stuck in traffic jams 100 metres from their garage and they go crazy," also pointing out that, for the first time, the measures have had a great impacter on the inhabitants of Brussels than on transit commuters.
Putting Bruxelloises first
Vervoort states that he wants to avoid having Brussels residents feel like they are commuters in their own city, and proposes a friendly solution to ease tensions. "With ANPR cameras, we can differentiate between residents and others. This is technically possible and would perhaps help to calm the climate between residents. We see people ready to grab each other... We talk about a peaceful zone, which also requires a peaceful social climate."
Related News
Despite the divide in Brussels, the minister-president defends the plan, and insists that suspending Good Move remains out of the question.
He fully assumes this plan, adopted by the previous government, has a philosophy behind it to protect neighbourhoods from intense traffic. The operationalisation is left to the municipalities, which, he admits, requires a strong level of collaboration.