Over the Christmas weekend, Operation Thermos handed out free meals to those in need in Brussels, as they have always done between 1 November and 30 April. However, due to the various crises that have beset Belgium in recent years, they have been increasingly forced to turn people away.
From 1 November until 30 April, the Operation Thermos organisation hands out free meals in the corridors of the Botanique metro station.
However, given the recent rise of people in need of food this winter, due to the energy crisis and subsequent inflation, the volunteers feared they would not have enough food over the Christmas period.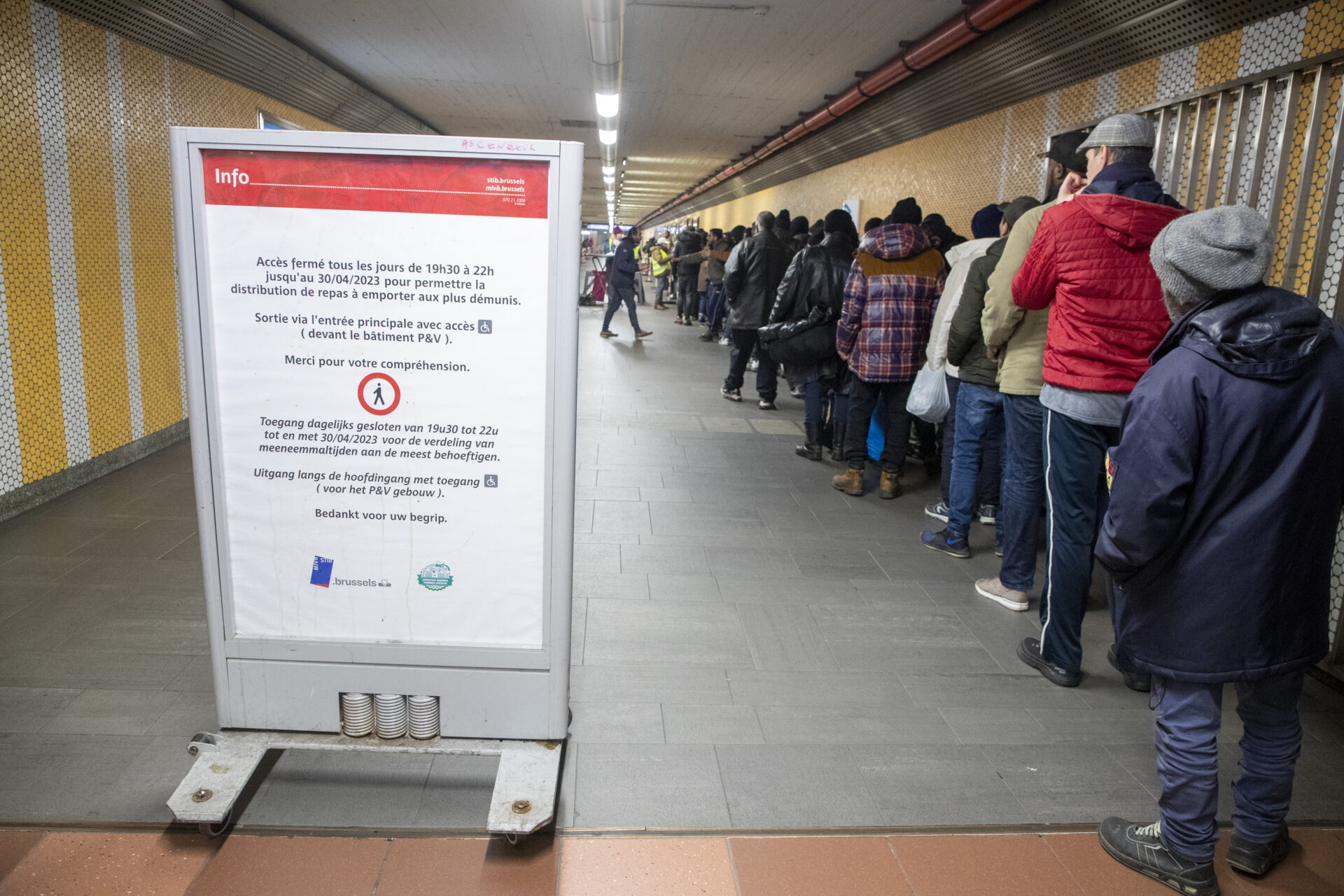 Céline Vivier, President of Operation Thermos, explained that "every day we distribute 200 meals, which is the maximum we can provide. There are often more people present, so we can't feed everyone unfortunately," especially given an increased linked to the pandemic and energy crisis.
As a result, many volunteers have stated that they feel as if the organisation is reaching its limit and have been forced to turn people away.
Related News
Furthermore, the asylum crisis has also seen asylum seekers come to their handouts at Botanique, "but we don't discriminate, we don't ask questions and we don't make anyone fill out anything," Vivier added.
In spite of these crises, the organisation managed to organise their traditional handout over the Christmas weekend and even added festive touches to their free meals, by offering out a slice of Yule log for dessert as well as presents.