With two weeks of climate talks fizzling out with little to show in way of substantial actions to steer us away from ecological turmoil, the environmental outlook is growing ever bleaker. It isn't only the failure to implement measures that would move us towards previous targets – most famously the 2015 Paris Agreement to limit global warming to 1.5°c. Even more dispiriting is the incapacity of world leaders to even offer up concrete commitments in the first place.
In the face of such heinous apathy, we might well wonder what good there is even in trying – what influence can we as individuals exert in the effort to avert disaster? It is true that our personal actions are a drop in the rising tide of greenhouse gas emissions. More frustratingly, the world most of us live in makes acting responsibly exceedingly difficult.
With regard to travel, governments have been reluctant to impose taxes or limits on airlines, allowing the industry to tempt us with almost irresistible discounts that responsible transport modes such as rail cannot compete with. How fair is it to expect consumers to make the right choice of their own volition? Particularly when that will cost them, effectively penalising individuals for being responsible.
It's a similar story with food. Belgium's supermarkets are keenly aware that the primary concern of shoppers is price, eating sustainably is a secondary concern and one given little attention. For those who aren't familiar with the environmental impact of particular foodstuffs, how would you know which ingredients take a heavy toll on the environment?
And even if you are able to spot the more problematic products, avoiding them isn't made easy. Analysis of Belgium's major supermarkets reveals that two in three ready-meals contain meat; just 4% are fully vegan. Whilst we like to think that only we can choose what goes into our mouths, could it be that enlarging the more sustainable offerings would increase their consumption?
It may not avert climate meltdown, but it might be some small solace to know that we're not eating our way to oblivion. The researchers also make the notable point that a more sustainable food chain will be more cost-effective in the long run.
Are you ready to change how you shop? Let @Orlando_tbt know.
Belgium in Brief is a free daily roundup of the top stories to get you through your coffee break conversations. To receive it straight to your inbox every day, sign up below:
The debate on the merits of having a four-day working week has been ongoing since the pandemic, which saw the demand for flexibility in employees' working schedules increase, also buoyed by case studies that have shown a four-day week at work does not impact productivity. Read more.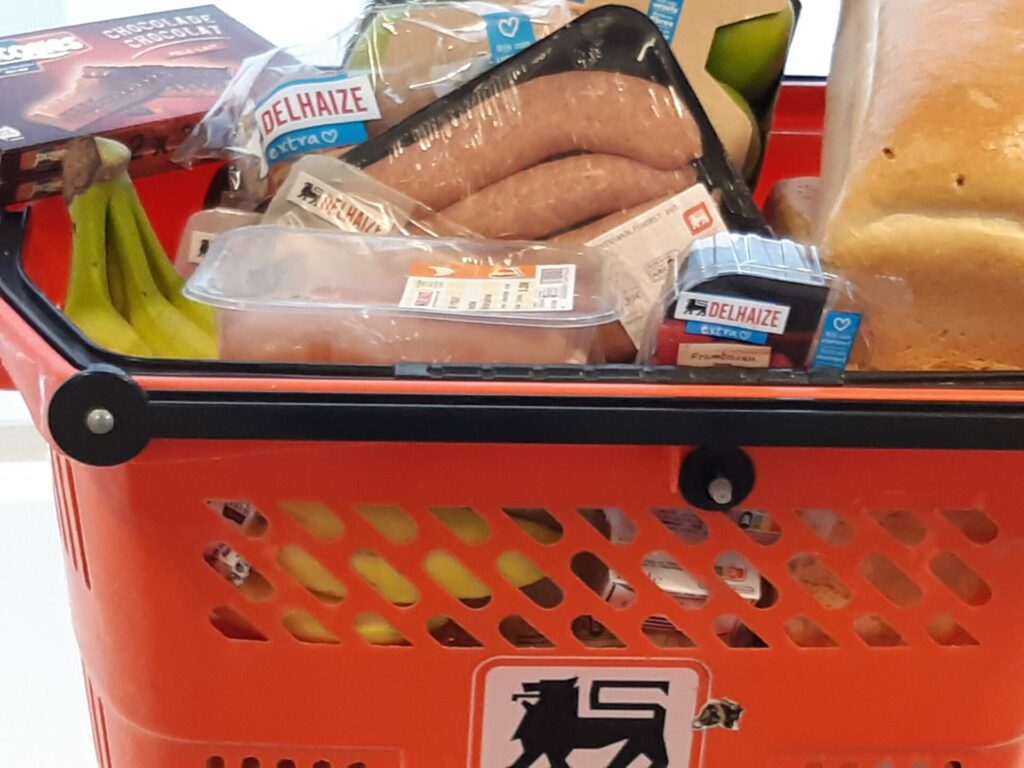 Despite Belgian supermarkets stepping up measures to incentivise people to eat less meat, with initiatives becoming more numerous and creative in recent years, concrete targets are still lacking a recent study found. Read more.
An early victim of the Covid-19 pandemic, the Hotel Métropole located on Place de Brouckère in central Brussels has been closed since April 2020. But it will once again open its doors in 2025. Read more.
The Black Sea Grain Initiative has been renewed with an additionally negotiated agreement found to address the global fertiliser shortage. Hundreds of thousands of tonnes of Russian-made fertiliser have been blocked in European ports, which is vital to avoid a global food insecurity crisis next year. A senior United Nations official on Friday called the agreement a "breakthrough". Read more.
The number of HIV (human immunodeficiency virus) diagnoses in Belgium increased by 4% by 2021, according to the health institute Sciensano. Last year, 781 people were diagnosed with the virus. Read more.
The Brussels Christmas Market (official name: "Winter Fun"/"Plaisirs d'Hiver") returns to the capital on 25 November and will remain in place until 1 January 2023. The market will see central Brussels transformed into a cosy Christmas village with events and activities for all ages. Read more.
It took ten years to restore the ancient abbey outside Leuven. But the result is simply stunning. Founded in 1129 by the Norbertine order (also known as the Premonstratensians), the Abdij van Park was largely rebuilt in the 17th century. Read more.