Belgian Prime Minister Alexander De Croo praised Brussels' police forces for their handling of protests in the neighbourhood of Anneessens in response to the police shooting of a 17-year-old in France.
The Belgian leader was questioned while on the sidelines of the EU Summit over the violent protests in Brussels on Thursday night.
In his response, De Croo praised the police and stated that "we absolutely cannot accept these kinds of incidents" in Belgium. He added that "what is happening in France has nothing to do with what is happening in our country."
The neighbourhood in the City of Brussels had been engulfed in the aftermath of the death of 17-year-old Nahel in the French city of Nanterre, who died after being shot by a police officer during a traffic stop.
Mass riots have since broken out across France during which 667 people were arrested on Thursday evening, according to the French Interior Ministry.
The protest movement spread to Belgium after multiple calls were put out on social media for gatherings in Nahel's honour. Police violence is also seen as a major issue in the country with 14 people dying at the hands of Belgian police since 2017.
During the protests in Brussels, a cat-and-mouse game occurred between protestors and security forces, who had mobilised in large numbers to quell any riots. However, they failed to contain confrontations between police and protestors in the Anneessens neighbourhood and the nearby Gare du Midi.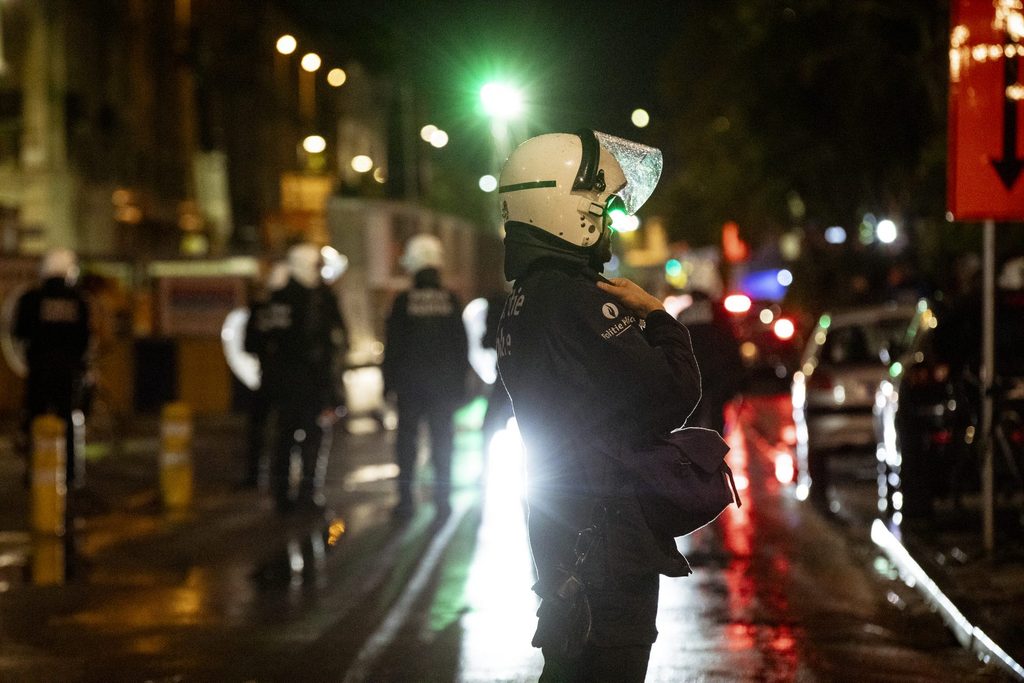 As a result of these clashes, a total of 64 people were arrested with the Anneessens metro station having been closed by the police. A minor has also been detained after he was seen beating and wounding a police officer, according to local police.
Attending an EU Summit, De Croo finally responded to Thursday's incidents, having been busy discussing a possible EU enlargement and the topic of migration with other EU leaders.
Due to domestic pressure over the protests, French President Emmanuel Macron left the EU Summit early on Friday to hold an emergency crisis meeting back home.
Later on in the day, he blamed the riots on the influence of social media and video games on protestors, "a third of which were arrested were young," according to the French President. "I call parents to be responsible."
Related News