Efforts to liberate Brussels city centre from vehicle traffic stepped up this week as the next phase of the Good Move plan came into effect, making it considerably harder for traffic to transit within the inner ring. It's far from car-free (my favourite day of the year falls on Sunday 18 September this year) but noticeably less congested.
For all the preparations and warning given to motorists, there were inevitably some speedbumps along the way and considerable traffic has been reported outside the inner ring, with vehicles caught in bottlenecks at major junctions. Yet city planners stress the need for patience, insisting that the benefits of the changes will be felt in due course.
Yet with the city's intention to optimise the streets for pedestrians and "active transport" (ie. non-motorised) made clear, whether with the introduction of a low emissions zone or incentives for residents to ditch cars, I wonder when will be the tipping point and people simply drop the idea of driving in town.
Inner city speed limits have already been lowered to 30 kph and all eyes are on Hasselt (in the east of Flanders), where this has been lowered to 20kph – at which point you may as well ride a bike. And though they are not without their own issues, rental scooters remain in high demand in the capital and offer a quick and cheap alternative to cars.
Transforming a city doesn't happen overnight and will require both the carrot and the stick. For the latter, Brussels has yet to put a congestion charge in place (as New York is now considering). As for encouraging alternatives to cars, Belgium needs look no further than its neighbour the Netherlands, where cycle infrastructure is central to urban development.
Do you still drive in town? Let @Orlando_tbt know.
Belgium in Brief is a free daily roundup of the top stories to get you through your lunch break conversations. To receive it straight to your inbox every day, sign up below:
Brussels' relationship with e-scooters is a difficult one at best. As the popularity of the shared mobility option is growing, so is the misuse of the electric vehicles. A recent law has resulted in some improvements, but the major issue of reckless parking persists. Read more.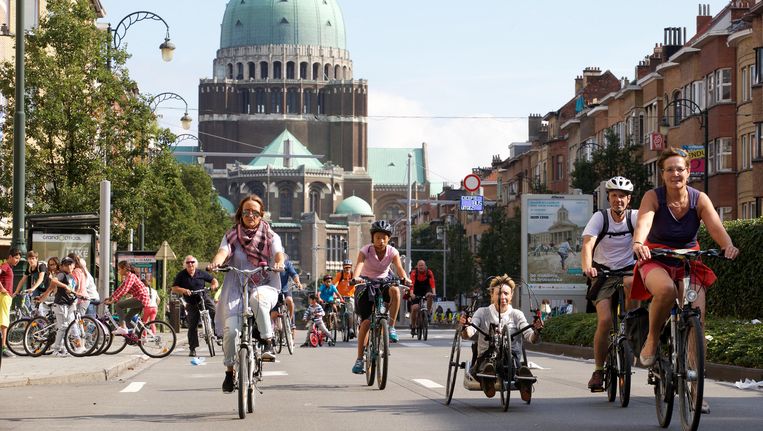 The changes to the Good Move circulation plan in the City of Brussels, which took effect on Tuesday, have caused many traffic jams in the small ring road, as people have to get used to the new traffic situation. Read more.
In the second quarter of this year, Saudi state oil company Saudi Aramco broke the world record in making the biggest profit in three months ever: €47.4 billion. And it is not the only company that is profiting during times of soaring inflation. Read more.
Monkeypox infections are continuing to increase globally. More than 35,000 cases have been recorded across 92 countries and territories, while the virus has killed 12 people, the World Health Organization (WHO) reported. Read more.
Many households are facing a cost of living crisis and soaring energy bills, but the wealthy have no such problems, reported De Standaard. Read more.
In the first six months of this year, 35.8 tonnes of cocaine, 2.2 tonnes of hashish and 1.3 tonnes of heroin were seized in the port of Antwerp, Belgium's Finance Minister Vincent Van Peteghem announced. Read more.
Almost no one notices the little gate opposite the abandoned swimming pool in Ostend. Read more.