On Tuesday morning, several hundred delegates from the three Bpost trade unions marched to the office of Federal Minister Petra De Sutter to demand a change in the postal law and the establishment of a level playing field to prevent social dumping in parcel delivery.
Trade unions are looking forward to the new postal law, on which the ministers have not yet agreed. A meeting to review the draft law with De Sutter is taking place on Tuesday.
"When we talk to the CEO of Bpost, we hear that a lot depends on [the new law]. He explicitly says that investments in sorting centres will have to be reduced if the postal law is not passed, which would harm jobs and lead to the outsourcing of tasks. We would then be in real trouble," Luc Tegethoff of the Flemish liberal trade union, ACLVB, told Le Soir.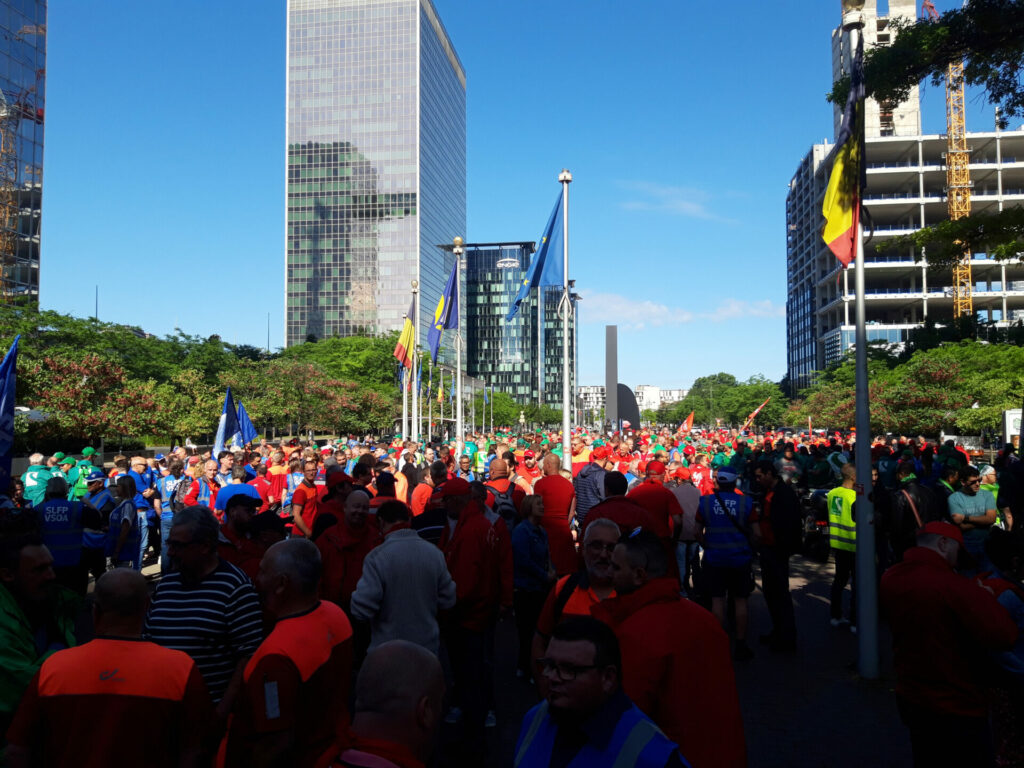 The unions also complain that they have not received any information from Bpost CEO Dirk Tirez about the development of activities in Belgium.
"Our questions are answered with other questions. And if we ask for guarantees, they come with a lot of strings attached," Annick Boon of the Flemish Christian trade union ACV told the Belga News Agency, adding that the Postal Services Act should also include fair working rules for the parcel delivery sector.
Related News
"This is very important for the whole sector. It would have a huge impact on Bpost if we had to compete with practices like those of PostNL. The workload would also be greatly affected," Boon said.
She also pointed out that the unions are demanding decent working conditions for all, especially after revelations in the press about modern slavery and child labour in the sector.
Therefore, the unions demand that Bpost continues to work with employees who have a permanent contract. According to Geert Cools of the Flemish Socialist trade union ACOD, however, discussions are underway between the CEO of Bpost and several consultants about future restructuring plans.
At the previous joint committee meeting, the unions indicated that they wanted concrete answers by 5 July, and that date is still on the table. "The social peace within the company is deeply disturbed and relations with the CEO are currently at their lowest point," Cools said.
The unions, who were expecting between 400 and 500 demonstrators, said they were satisfied with the mobilisation, especially as no call for a strike had been made.