On Friday, new federal laws for the use of e-scooters in Belgium come into place, however, the Brussels Region will be implementing even stricter measures on top of the country-wide set of rules.
As of 1 July, people riding an e-scooter in Belgium will need to be older than 16, and riding in pairs will be banned. Additionally, Riding on pavements will also be made illegal, even at walking speed, and designated parking zones for e-scooters will be created. The law was put in place as the use of e-scooters has been linked to a rise in accidents and conflicts with pedestrians.
"Electric steps are a handy way to get around, as long as they don't impede pedestrians or people with reduced mobility. This is now too often the case," Elke Van den Brandt, Brussels Minister for Mobility said, referring to the fact that, especially in Brussels, e-scooters are usually left scattered across pavements.
"In just a few years' time, thousands of shared scooters have appeared on our streets. High time for stricter regulation," she added.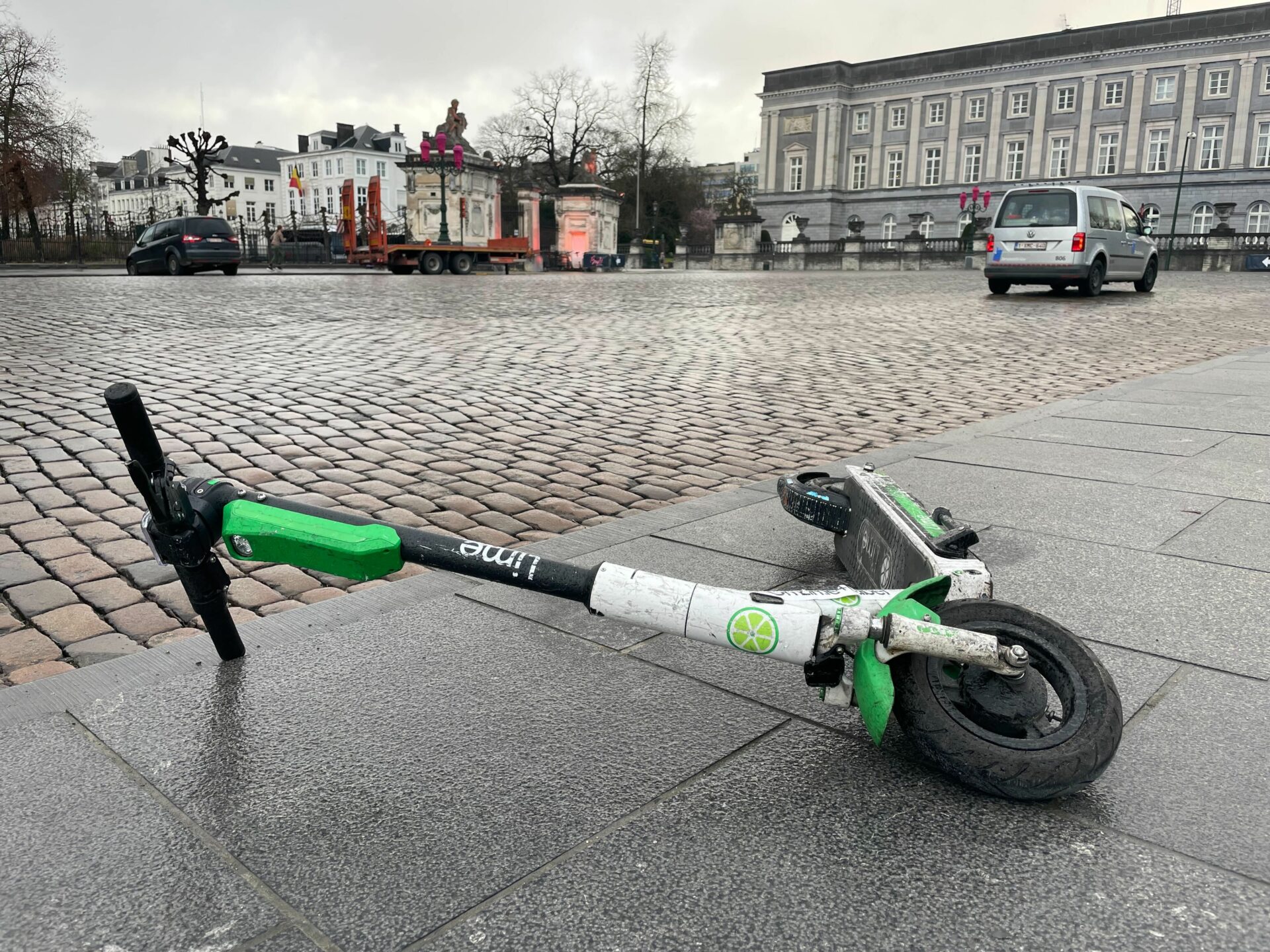 Additional measures
In addition to the federal rules, which will all be implemented by the region, it has decided to automatically limit the speed of the vehicles in pedestrian zones, including all the streets around Grand Place, where e-scooter users can often be seen speeding through crowds.
Brussels Mobility worked with the providers of shared-use scooters to automatically limit the maximum speed of e-steps to 8 km/h in the pedestrian zone in the city centre and the semi-pedestrian zone on the Chaussée d'Ixelles between the Chausée de Wavre and Place Fernand Cocq.
"Parents, their children and people with mobility problems no longer felt comfortable in the pedestrian zone. By ensuring that the shared-use pedestrians can only travel at a walking pace, the pedestrian zone will once again become a space for everyone," Bart Dhondt, Mobility Councillor of the City of Brussels, said.
Related News
In all other locations, the speed of shared steps will be limited to 20 km/h, a measure" also intended to protect the steppers themselves," a statement from Brussels Mobility read.
A limit has also been placed on the number of e-scooters that every operator can distribute in the region.
Under federal law, users of an e-scooter are now considered to be cyclists, regardless of their speed, meaning they must comply with the traffic rules that apply to cyclists.
Brussels Mobility stressed that when parking an e-scooter, it must be standing, not lying, and it cannot be placed on footpaths, cycle tracks, blind-sided pavements or in front of a zebra crossing. It is also illegal to leave it at the entry and exit zones of public transport stops.