The Brussels-Capital Region is turning another part of the city into a pedestrian zone, as the Boulevard de Waterloo and the Avenue de la Toison d'Or in the Porte de Namur area on the Small Ring road will see a complete transformation.
The area has many luxury shops and hotels and is of great importance for the national and international attractiveness of Brussels. The project will ensure safety in the vicinity of the crossroads and reduce the number of above-ground parking spaces.
"The project will be a huge change-maker for the entire district. And what's more, we are once again converting a section of the inner ring road from an urban motorway to an urban boulevard," Brussels State Secretary for Urbanism Pascal Smet said in a press release.
The project therefore also connects with the cycle paths along the inner ring road. "The city of tomorrow is taking shape, a city on a human scale where pedestrians and cyclists come first. With the redevelopment of Place Schuman and Place Royale still to come, the whole neighbourhood will be redesigned."
Giving space back to pedestrians
The project will give the area of the Small Ring a stronger identity using improved rows of trees, among other things. Additionally, as the above-ground parking spaces will be removed, it will be a lot more pleasant to walk to Egmont Park.
Between Place Louise and the entrance to the tunnel, the emphasis is on an "esplanade" that is screened by a transverse axis from façade to façade, so that the pedestrian area is as large as possible and pedestrians and cyclists are given plenty of space.
(continues below photos)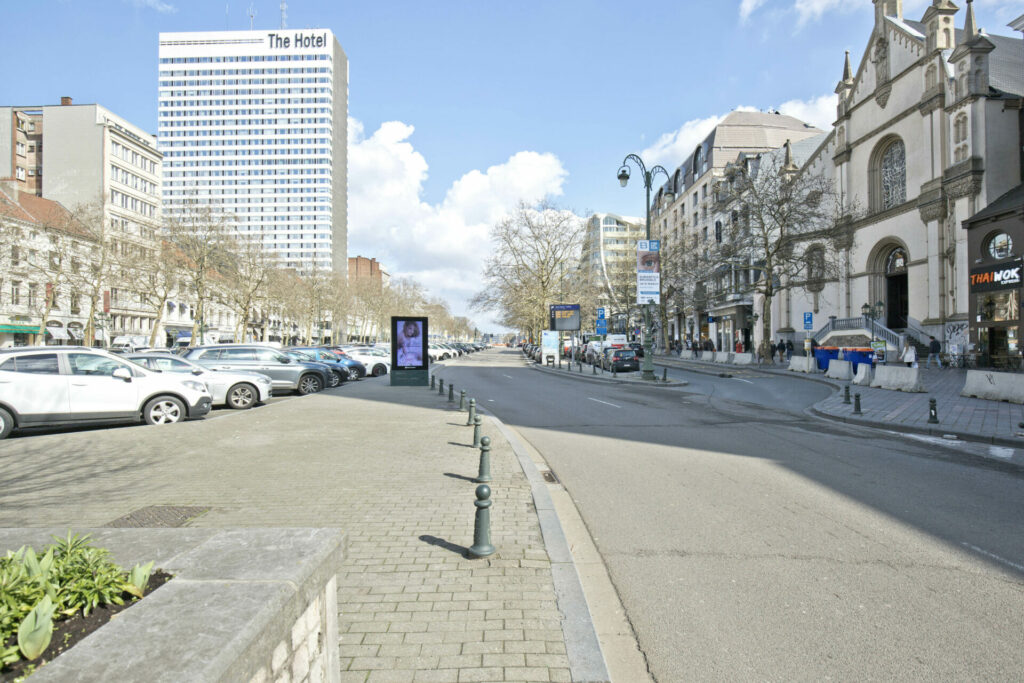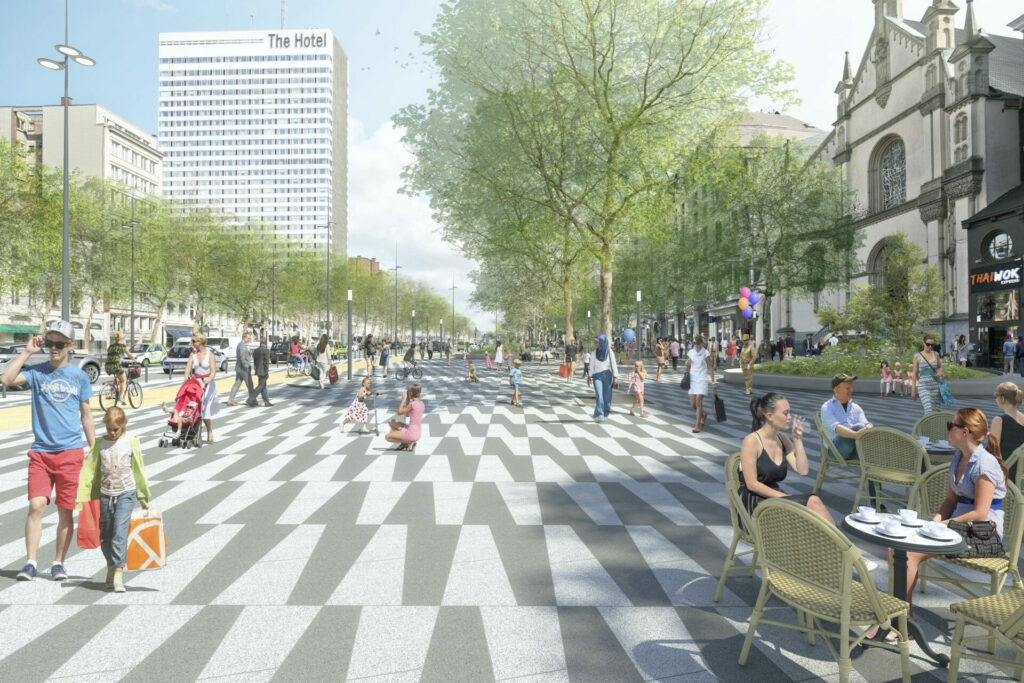 "It was only logical to give space back to pedestrians on one of the widest and busiest thoroughfares in Brussels. A quality public space, space for pedestrians, accessibility and a vibrant commercial activity were our central concerns," said Brussels Minister-President Rudi Vervoort.
The pedestrian promenades along both facades will be maintained, which means that the sidewalks of Boulevard de Waterloo will be eight metres wide. A cycling axis will also be created, via two two-way cycle paths up to four metres wide.
Related News
The existing motorways will run through the avenue centrally and are intended for through traffic, which means that there will be less conflict with local city life on the pavements.
Brussels city councillor for Town Planning and Public Space Ans Persoons is "delighted" that this important commercial axis is being upgraded to a new city promenade. "The project will not only give new impetus to the commercial and hospitality sector in the upper city, but will also establish an important connection between high and low Brussels, between the City of Brussels and Ixelles."
"The redistribution of space in favour of pedestrians, cyclists and new plantings will transform this area into an attractive place for everyone to stroll around," she added.