In the northern Italian city of Milan, the first Brussels House opened its doors on Thursday night. The initiative aims to literally showcase Belgium's capital region and its assets to the world and there are plans to launch similar venues in other key cities.
From the beloved peanut butter produced by Ixelles' Buddy Buddy to copies of Tintin novels and Stromae records, anyone walking past an open glass building in Milan's new Porta Nuova district might almost think they have been transported to Belgium.
"With these houses, we literally want to put on show the knowledge and products of Brussels to the world in strategic locations, such as Milan," Damiaan De Jonge, spokesperson for Pascal Smet, Brussels State Secretary for International Relations and Trade, told The Brussels Times.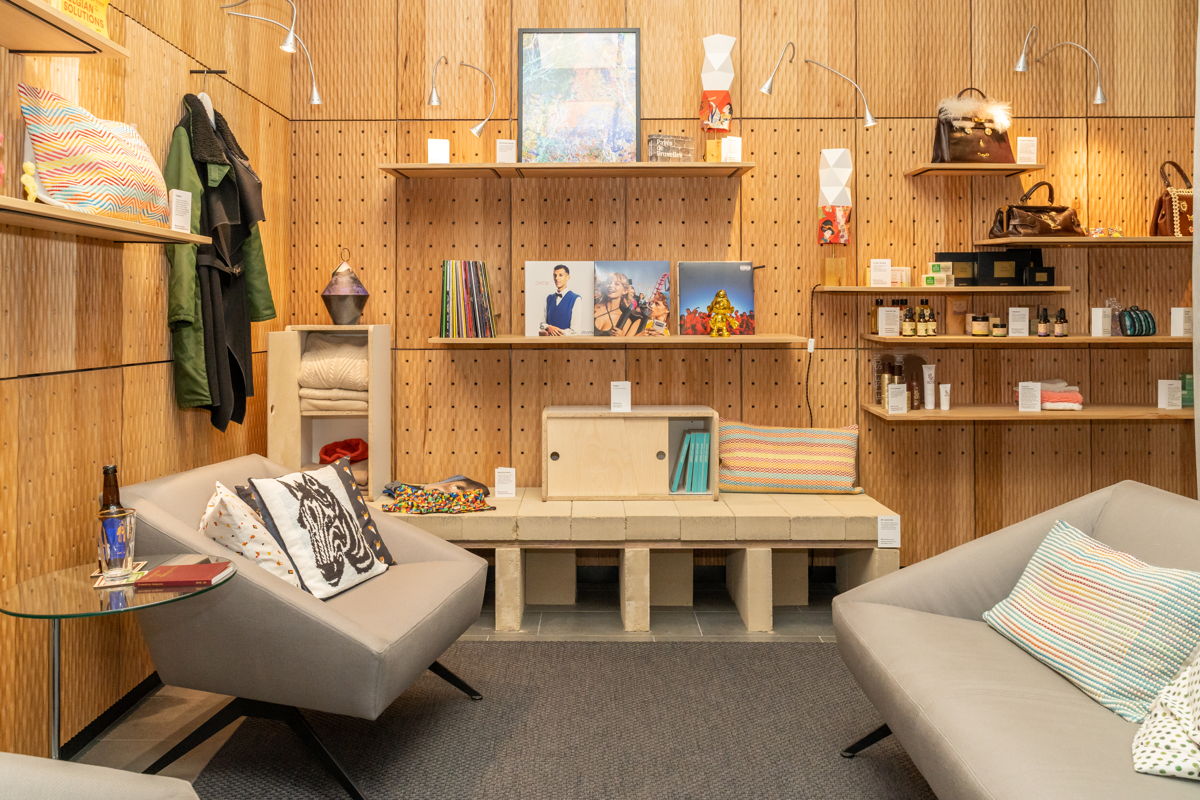 "Brussels is profiling itself internationally as a city of culture, design and sustainable architecture, and we also want to promote the city and its unique way of life in this way internationally," he explained.
Direct city marketing
In the first place, the open house will operate as a publicity platform for suppliers and designers on show: "we can put suppliers, designers and salespeople in contact with each other directly."
It is also the new location for the offices of the Brussels Region's economic and tourism representatives in Milan, which were previously dispersed in separate buildings across the city.
"These two aspects help bring people to Brussels and should not be seen as separate strengths. By being physically in the same place and by integrating their work, they can efficiently work together and promote Brussels," De Jonge stated.
The Brussels House also provides space for regional and Belgian organisations and companies to organise activities and other events such as exhibitions, meetings, conferences, lectures, etc. "We want to actively work with the neighbourhood and contribute to its social and cultural offerings."
Related News
A second Brussels House will be opened in Barcelona in September; the region has ambitions for similar initiatives in other strategic cities.
"Brussels is unique and has unique assets. We are often overly modest, but we have companies, products, artists, architects, and restaurants that are among the absolute best in the world. The Brussels Houses will be real shop windows for our great city, through which we will show the world in strategic places who we are and what we can do."