Belgium's trademark linguistic borders are being done away within its own capital city, as one municipality bets on culture to blur the big divide.
In an unprecedented linguistic collaboration in Brussels, the municipality of Ixelles has become the first to officially merge its Francophone and Flemish cultural programme, a move officials say was fueled by popular demand.
"We noticed that people were increasingly asking for more collaboration across languages, so we decided to create a truly multilingual cultural service in Ixelles," Els Gossé, local councillor for Dutch-speaking culture and education, told The Brussels Times.
While officially bilingual, French is the most widely spoken language in the Brussels-Capital Region, where the presence of a large international community has also seen English increasingly outpace the local use of Dutch.
With the aim to promote Flemish culture and the Dutch language, cultural services in Brussels' 19 municipalities usually follow their own agenda.
But in Ixelles —which boasts one of Brussels' highest rates of young and non-Belgian residents— the merger's aim is to provide inhabitants with a cultural offering "adapted to its cosmopolitan reality."
For Gossé and her Francophone counterpart, Ken Ndiaye, the best way to do so is to break ranks with other town halls and fully and officially embrace the multilingualism patent in the city's streets.
"Culture is a richness, especially in a city like Brussels —the second most multicultural city in the world," Ndiaye said. "So it is vital that the city's diversity of languages is seen as a strength instead of as yet another barrier."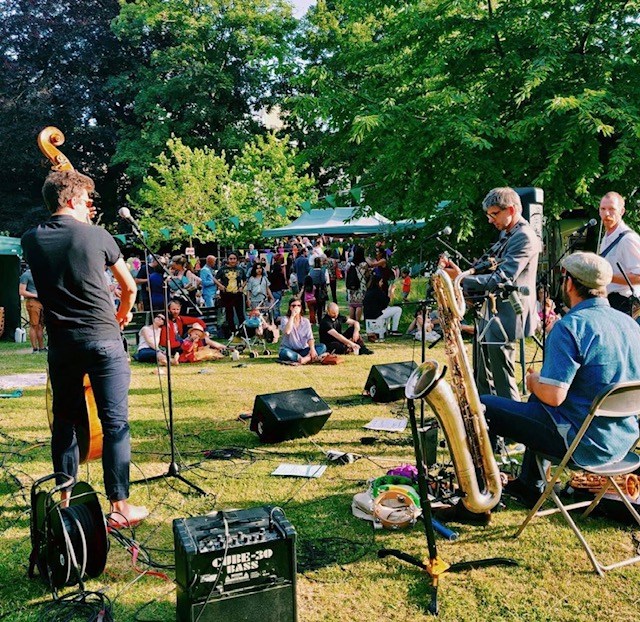 The place to be
The vibrant and multicultural scene of Ixelles and its proximity to both the EU quarter and to the centre make it a popular destination for newcomers in Brussels, who will make up a key audience for the revamped cultural programme.
"Our ambition is to create a thriving cultural environment and to make Ixelles the place to be when it comes to culture and the arts," Ndiaye said.
To achieve that, a number of projects and initiatives are already in the works, with some recurrent events also set to benefit from the cultural agenda's reshuffling.
"One such recurrent event is a literary festival, called Living Stories, which brings authors directly into the homes of Ixelles residents for readings and discussions, held in French, Dutch and English," Ndiaye said, adding that more languages could be added to the mix in time.
Ndiaye & Gossé have also already launched talks with the Goethe and Cervantes institutes, which promote German and Spanish language and culture abroad, and with which they will seek to create a joint cultural programme.
The aim of the merger is also to offer more support and to artists and creatives, by "lifting up barriers" that lead them to navigate —or choose between—linguistically fragmented audiences.
The revamped cultural agenda will also seek to provide material support to starting artists, namely via the creation of artists residences and studios, a boost which comes as Flanders faces backlash for announcing cuts to the cultural budget.
A trilingual website, expected to be launched by year's end, will offer a peek at what is in store, with projects and events being considered including a welcome pack for newcomers, free tickets to the local museum or a guided tour of Ixelles given by a fellow resident in the newcomer's language.
Gabriela Galindo
The Brussels Times