Belgian postal company bpost's sale of its retail network to gambling company Golden Palace has raised concerns that chains of newspaper shops could turn into gambling hotspots.
Golden Palace now owns 175 retail shops, which critics say open a backdoor to gambling via various lottery products offered within, many of which are subject to little or no regulation and are easily accessed by addicts who have been banned from traditional casinos.
The move has already prompted Belgium's parliamentary finance committee to discuss a bill that would reform existing gaming laws, namely by banning certain slot machines, requiring an eID and introducing a minimum age of 21 years in order to be allowed to gamble.
But shop owners say their gambling products are largely what keep them in business.
Onbegrijpelijke en gevaarlijke beslissing van #bpost. Goksector moet dringend aan de leiband. Nood aan strengere wetgeving en betere bescherming vd consument is groter dan ooit.

De Sutter betreurt verkoop Press Shops aan gokgroep | De Tijd https://t.co/qPSu9eQ1Ls — Stefaan Van Hecke (@SVHecke) January 26, 2022
Stefaan Van Hecke proposed a new bill to reform gambling laws. Tweet Translation: Incomprehensible and dangerous decision by #bpost. The gambling sector urgently needs to be put on a tight leash. The need for stricter legislation and better consumer protection is greater than ever.
"It's thanks to Euromillions and sports betting that my business still exists today," Long-time shop owner Dirk Janssens told Bruzz.
Janssens has four sports betting terminals set up in his shop, which is the maximum number allowed, but said he'd put more in machines if he could.
Sales of other products aren't enough to sustain newspaper shops
"We are looking ahead as newspaper traders. Those who don't do anything in addition to [regular sales] won't survive."
He's been in business for 23 years and said he sells five times less newspapers and magazines today than in his early days.
"During the week I get less than 10% of my turnover from press sales. On top of that, the margins have gone down. We used to get 25% of the selling price easily, now sometimes 17%."
Related News
The profit margins for Lotto products are smaller at around 6%, but he says that's made up for by the sheer volume of sales.
Cigarettes used to be a reliable source of his shop's income, but demand for that has gone down, "especially since Covid-19 has stopped bringing in French people. They were always good customers because cigarettes are much more expensive in France."
The margins on those are even thinner, down to mere cents on some – Janssens said he gets just €58 for a pack of cigarettes that cost him over €57.
Changing consumer trends create challenges for shop owners
Chiel Sterckx of Unizo, the largest business organisation for entrepreneurs in Flanders and Brussels, confirmed that the traditional earnings model of newspapershops is under considerable pressure.
"Traditionally, its turnover rests on three pillars: press, smokers' requisites and National Lottery, all three with low margins for the seller, margins that are moreover fixed," Sterckx said.
That revenue used to be more or less equally divided over the three pillars, but not anymore.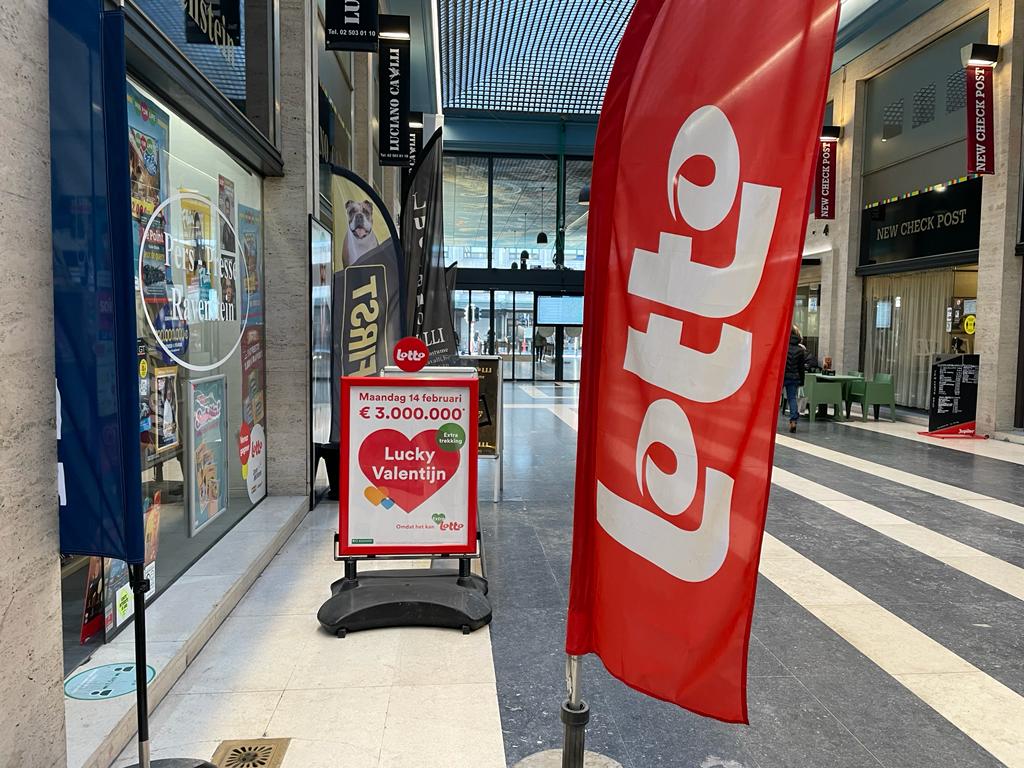 "Today, newspapers and magazines make up only 10% of the turnover of the average newspaper seller. Smoking products are at 28% and National Lottery products have risen to 42%."
Experts are concerned about the increase in gambling, along with a seemingly related increase in the amount of advertising for it.
"Gambling addiction is much less visible than alcohol or drug addiction because it is not a physical addiction, but it causes just as many problems," said Psychiatrist Frieda Matthys (UZ Brussel). "It is just as disruptive."