Belgium saw nearly 40,000 new companies founded between May of 2021 and the end of April 2022, according to the Entrepreneurs Barometer of the Federation of Notaries (FEDNOT).
The figures represent an increase of 5% compared to the previous year.
New measures implemented in May of 2019 with the aim of promoting entrepreneurship in Belgium seemed to have worked, FEDNOT says.
"The new rules are catching on because they offer more flexibility for starting entrepreneurs," said FEDNOT CEO Jan Sap.
"In the year before the measures came into force, there were 2,111 establishments per month; now we are at 3,311. This represents a growth of +57%. December 2021 was the record month: 4,844 companies were founded."
Growth in startups continued in spite of pandemic
People have recently been taking note of Belgium – and Brussels in particular – as an incubator for business. Not even the pandemic has been able to slow the rising number of new startups in the country.
In the first year of the new measures for promoting entrepreneurship, 32,707 new companies were established. In the period from 1 May 2020 to 30 April 2021, there were 37,784 new establishments, despite the period falling in the midst of the pandemic.
In the period from 1 May 2021 to 30 April 2022, 39,737 new companies were incorporated in Belgium.
Related News
Wallonia saw the highest growth (+7.3%) with 9,005 new companies founded. Flanders still accounted for the greatest number of new companies at 25,219, representing a growth of +5.5%. Antwerp proved to be a hotspot, with the province seeing 7,291 new companies.
Brussels actually saw a slight decrease (-1.3%) in the number of new companies founded, with 5,512 establishments.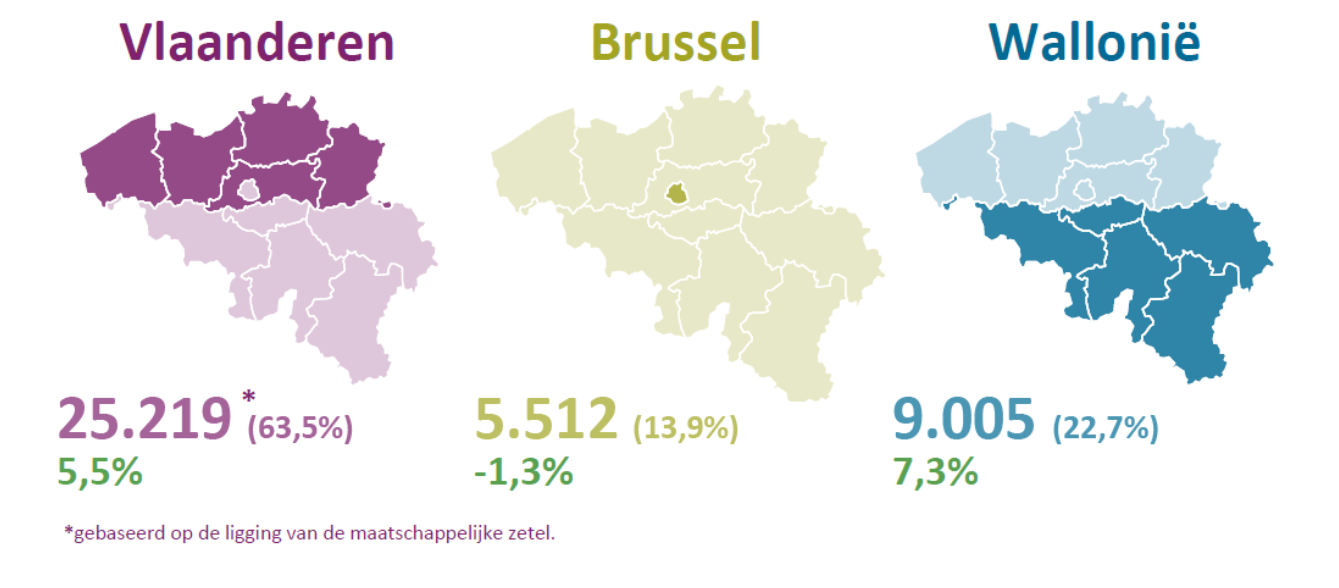 The founder of a company in the last 12 months was on average 45 years old, about 5 years older compared to a year earlier.
Last year, some 60% of founders were between 40 and 65 years old. The share of founders younger than 40 years amounted to 37.8%. One year earlier, this age category still had a share of 58%.