The writing is on the wall: the days of the petrol engine are numbered. With the EU set to phase out combustion engines from 2035, the car industry is worried.
The Automotive Regions Alliance (ARA), a group launched by the European Committee of the Regions, is now urging the EU to establish a support programme to ensure a successful transition for the 7.5 million people employed by the industry in Europe.
As part of the EU's "Fit for 55" climate package, the automotive industry will be expected to make a significant contribution towards emissions reductions. The transition towards zero-emission and digitalised vehicles will heavily impact regional automotive producers.
Regions worry for automotive jobs
At its first political meeting in Leipzig, Germany on 17 November, representatives of the alliance discussed short and long-term strategies with Nicolas Schmit, European Commission for Jobs and Social Rights, on support needed by the industry.
The Alliance collectively advocated for the establishment of a European support mechanism to help maintain jobs and help the industry switch to new technologies. This would include helping to requalify professionals specialising in fossil fuel engines and safeguarding the industry's competitiveness in research and innovation.
Michael Kretschmer, Minister-President of Saxony, a production hub for Volkswagen, said that the new climate regulations will pose a challenge for his area, and others.
"Structural change and climate targets mean changes for Saxony and its automotive industry – which is why I am grateful to the Automotive Regions Alliance for enabling the exchange to successfully manage this transformation together," he said.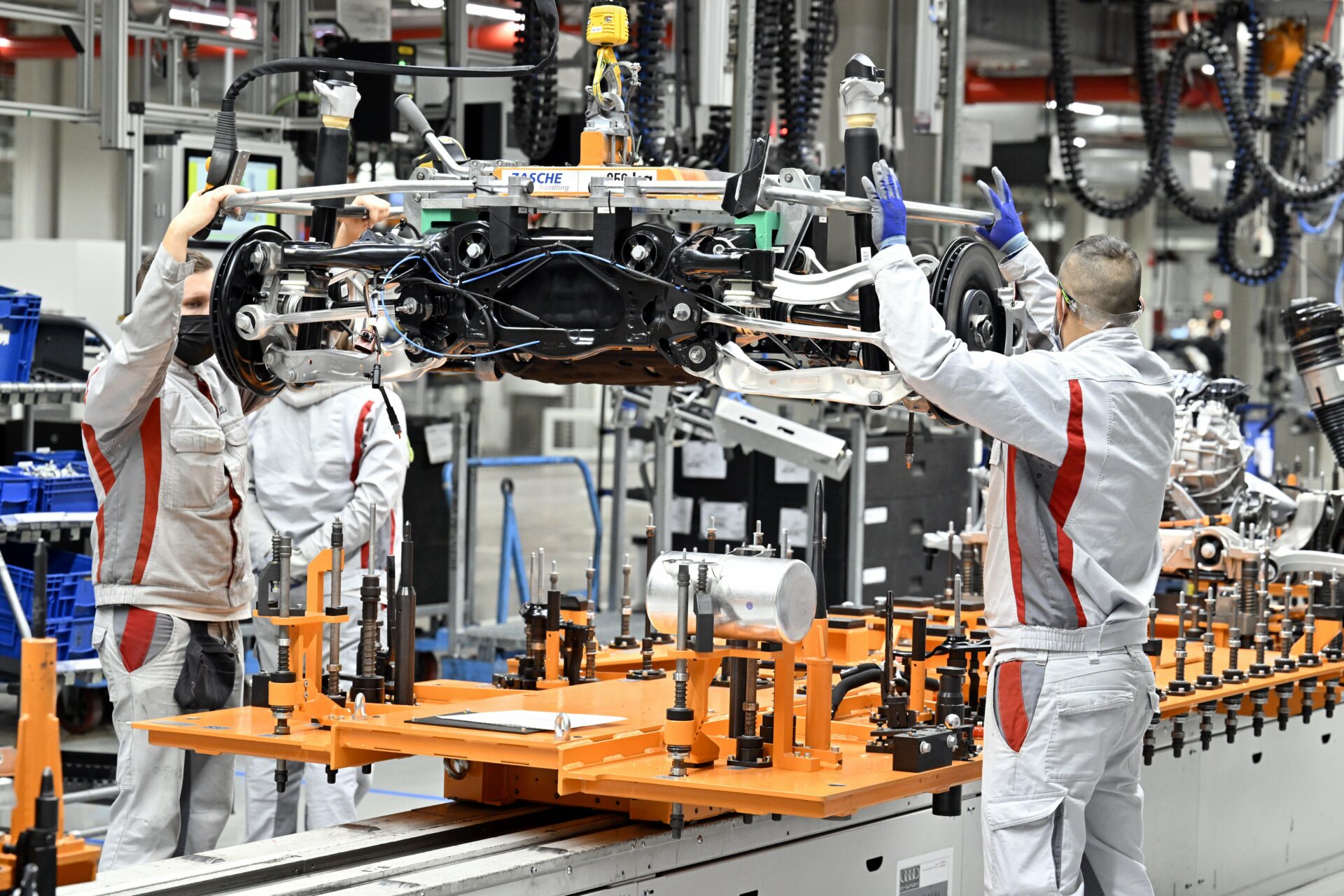 The alliance of regional automotive sectors is working to assess the impact that the EU's "Fit for 55" plan will have on each region, as well as advocating for reskilling and upskilling of workforces, and also the deployment of alternative types of fuels.
The ARA has drawn up a 10-point declaration, adopted at a plenary session of the European Committee of the Regions in June, which pledges that the alliance will back commitments to reduce greenhouse gas emissions from road transport, but nevertheless demands an economic and social framework to support every European automotive region.
Maria Chivite, member of the Committee of Regions and President as part of the Regional Government of Navarra, Spain, said that collective action would be needed to protect jobs.
"To implement a just transformation, we are emphasising training in Navarra. In addition, with active employment policies, we are addressing the challenge of requalification. Because we care about employment. We are also concerned about adapting profiles so that digitisation does not create a social and labour gap that implies job losses and inequalities," Chivite said.
Electric car ambitions
In order to preserve jobs and employment, the ARA argues that the EU will need help sponsor research and industrial transformation efforts to boost the uptake of zero-emission vehicles, which is currently low.
This will mean the construction of publicly accessible refuelling and recharging stations, and private investment into new technologies.
Belgium is lagging behind its neighbours in terms of electric car charging points, with just 8.8 public points per 100 kilometres. This is not enough to support the switch towards electric vehicles.
Related News
Flemish grid operator Fluvius is investing €4 billion into strengthening its electricity grid in anticipation of a surge in electric vehicles. In Belgium alone, it expects that 1.5 million electric vehicles will be on the roads, up from just 23,983 in 2020.
An ambitious target, for an industry which has yet to scale beyond use in the upper echelons of the car market. As voiced by the ARA, new efforts still need to be made to increase the accessibility of these vehicles to safeguard the automotive industry and to maintain European mobility.