Following a drop in carbon emissions during the pandemic levels are expected to reach new record highs this year, scientists warned in a new report published on the occasion of COP27.
The 5.2% decline in emissions as a result of Covid-19 restrictions was quickly offset by a 5.6% increase in 2021. This year, global fossil CO2 emissions are expected to grow by 1% in 2022, the annual analysis of trends in the global carbon cycle published by the Global Carbon Project (GCP) on Friday found.
"Many countries, cities, companies, and individuals have made pledges to reduce emissions and it is a stark reminder that despite all this rhetoric, global fossil CO₂ emissions are more than 5% higher than in 2015, the year of the Paris Agreement," Glen Peters, one of the authors of the study published in the journal Earth Systems Science Data, said.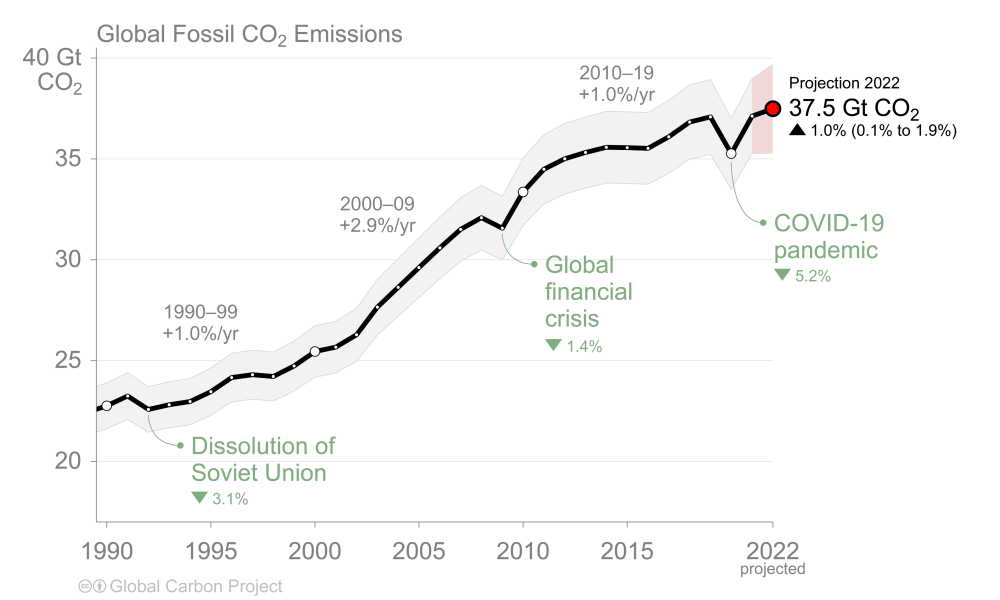 Fossil fuels – mainly coal, oil and gas – are by far the largest contributor to global climate change. The report highlighted that global fossil CO2 emissions have grown 0.6% per year over the last decade. This is a sharp opposition to the need to cut emissions by half by 2030 to restrict global heating to 1.5°C.
Researchers noted that at the current rate there is only a 50% chance of meeting the most ambitious target of limiting warming to 1.5°C in nine years. In 30 years, there is a 50% chance of meeting the less ambitious target of +2°C, and in 18 years for +1.7°C.
Post-covid recovery and crisis
CO2 emissions from fossil fuels are projected to increase by 1% since last year to 36.6 billion tonnes, slightly above pre-Covid-19 levels in 2019, GCP projections showed. This is mainly due to the increased use of oil (+2.2%) as a result of the post-Covid recovery and the fact that people were once again travelling by aeroplane.
"Anticipating a growth in oil use in 2023 and assuming that coal or gas use remains the same or rises, global fossil CO2 emissions will continue to rise in 2023 without a concerted policy effort," Robbie Andrew, another author of the report, noted.
The increase is also driven by the use of coal, emissions of which had been falling since 2014 but are now expected to grow by 1% and return to or even exceed their record level of that year, mainly as a result of the turmoil in the global energy markets and Russia's war on Ukraine.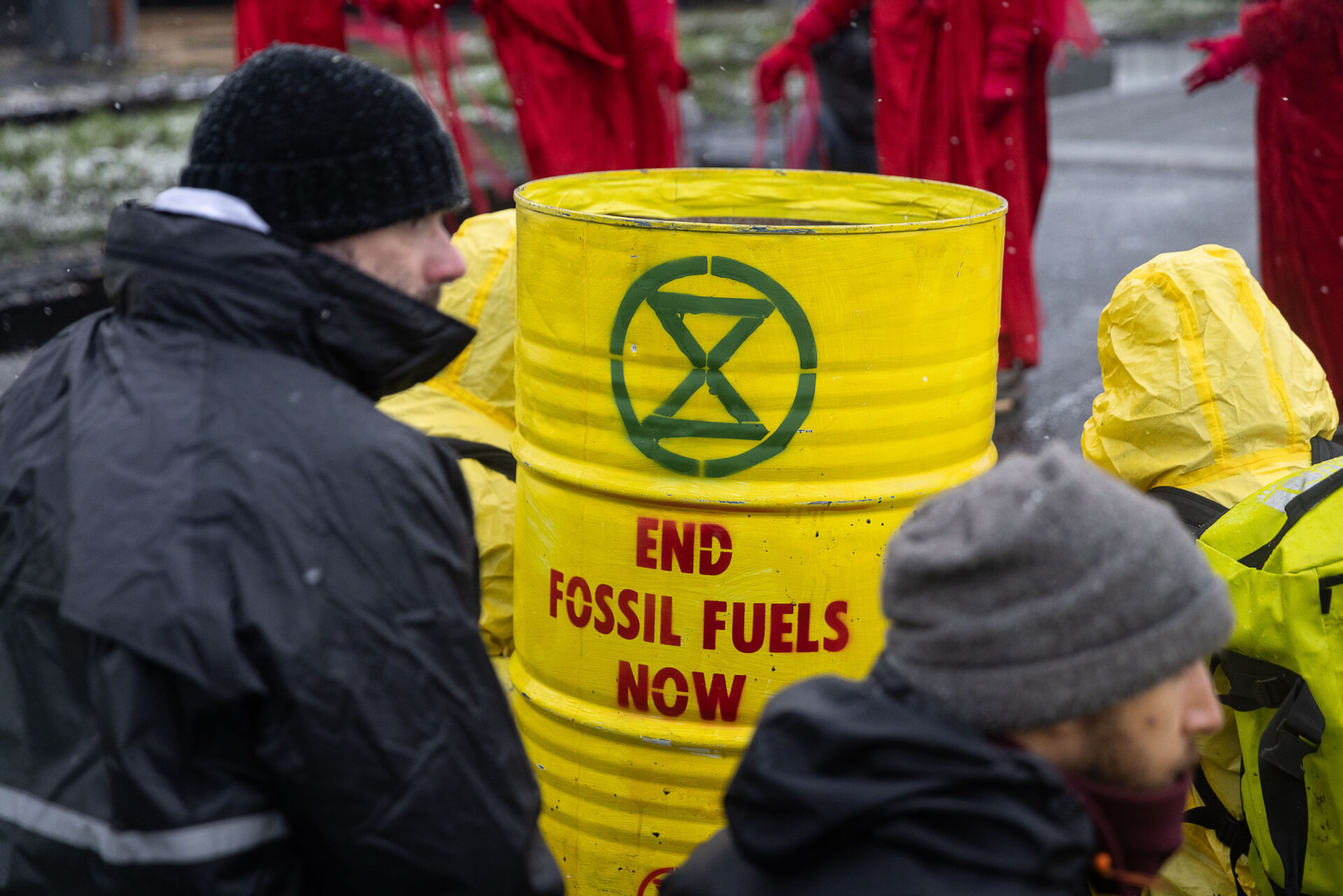 The European Union has been plunged into an energy crisis by the invasion of Ukraine; gas emissions are expected to plummet by 10%, but coal emissions will jump by 6.7%.
"During the Global Financial Crisis in 2008/9, the pandemic and now the war in Ukraine, economic stimulus packages were meant to put the world on a cleaner and greener path, but this is not at all evident in the CO2 emissions data," said Peters.
Vital to redouble efforts
Among the world's biggest polluters, the rebound in fossil fuel emissions will be strongest in India in 2022 (+6%), mainly due to coal consumption against a backdrop of strong economic recovery.
In China, which persists with its zero-Covid policy, the country has seen its first decline in fossil CO2 emissions since the slowdown in 2015 and 2016. However, it is still projected to emit the highest amount of CO2 this year (11.4 billion tonnes of carbon dioxide).
Related News
Because of the multiple crises, 2022 will be an atypical year, meaning the 1% increase may not be a long-term trend. However, "emissions are not falling as they should," the researchers warned.
"A renewed focus on implementation and delivery is needed to ensure countries stick to their promises and the world could start to see a sustained reduction in CO2 emissions in the coming years," another author, Ida Sognnæs, concluded.